Films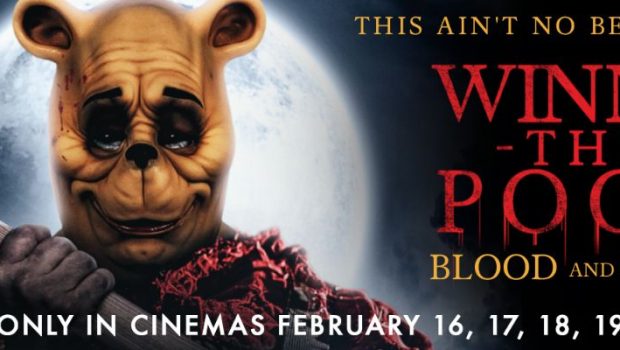 Published on January 19th, 2023 | by Adrian Gunning
WINNIE THE POOH: BLOOD AND HONEY In Cinemas February 16-19
Umbrella Entertainment
To Release
WINNIE THE POOH:
BLOOD AND HONEY
Only In Cinemas
February 16, 17, 18 & 19
UMBRELLA ENTERTAINMENT will release the highly anticipated and ultra-violent WINNIE THE POOH: BLOOD AND HONEY in Australian Cinemas from Thursday 16th to Sunday 19th of February with Valentine's Day's Special Advance Screenings February 14.
How could Disney let this happen? Well mere months after author A.A. Milne's original Winnie the Pooh stories had entered the public domain, writer/director Rhys Frake-Waterfield saw the opportunity to transform the popular children's tales into a transgressive and brutal slasher film.
When popular genre film site Dread Central first broke news of the film in May of last year, it turned into a media frenzy with coverage by every major entertainment and news site from around the globe, the likes of Variety to Newsweek to LadBible to Bloody Disgusting.
Australian audiences will be among the first in the world to experience the film when it opens theatrically across the country from February 16 to 19.