Comics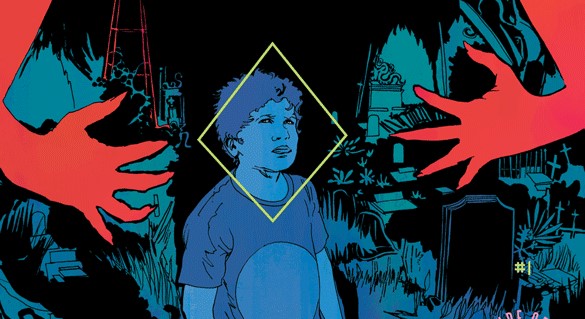 Published on June 15th, 2017 | by Dana Folkard
WINNEBAGO GRAVEYARD #1 REVIEW
Summary: A sinister tale with a dark and evil twist.
5
Not for the faint-hearted!
Winnebago Graveyard: the name says it all. Imagine losing your ride and all your possessions, getting stranded in a strange town filled with creepy folk, hostile satanic cults and the ominous feeling that something sinister is lurking around the corner. As if family road trips weren't hard enough.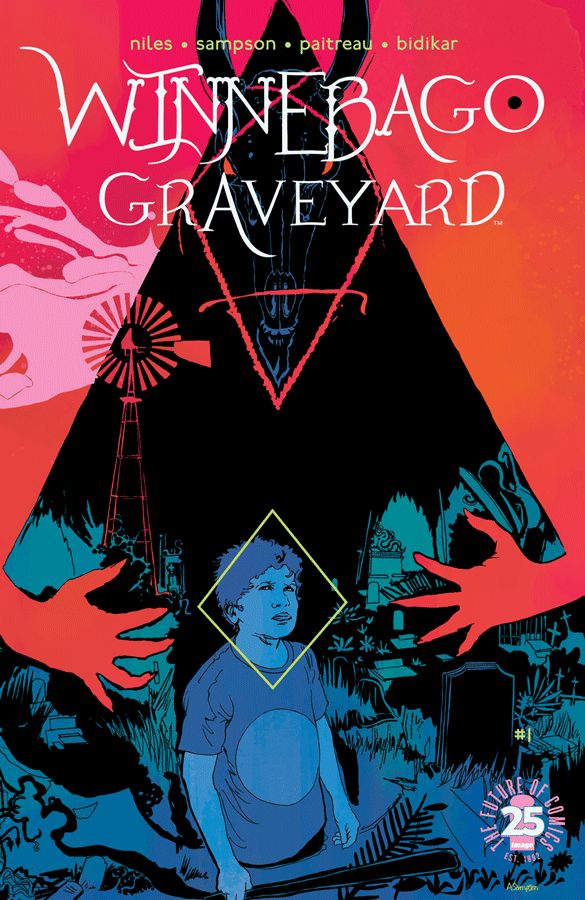 This issue begins on a sinister note. It's 12:01am at the Sierra Pelona Motel, and a group of hooded figures, brandishing flaming torches and baseball bats, storm into a room and take two scared people hostage. What follows is a pretty intense series of events, culminating in a gruesome satanic ritual, that'll shock and surprise you! We are then travelling with a family of three on a road trip down a long, straight road. The son, Bobby, is a moody teenager, who is more interested in playing on his mobile rather than being on a road trip with his mum and stepdad. After a disagreement, some choice words and empty threats, the family decide to make their way to the local carnival to lighten the mood and have a bit of fun. Once at the showground, Dan, the stepfather, decides that they should all leave their mobiles in their Winnebago, so that they might enjoy each other's company, rather than staring into the screens of their phones. A nice sentiment, they will no doubt regret later. After going on a few rides, visiting the freakshow and exploring the carnival, it's already dark and time to leave and check into the local motel. Unfortunately, their Winnebago isn't where they left it, and none of the lurking carnies seem to want to help them out. What else are they to do, but hotfoot it out of there and head to the local town…if only it were that easy! We also get an interesting essay about the 1980's film, Near Dark, that explores ideas about violence and horror in Southwestern USA.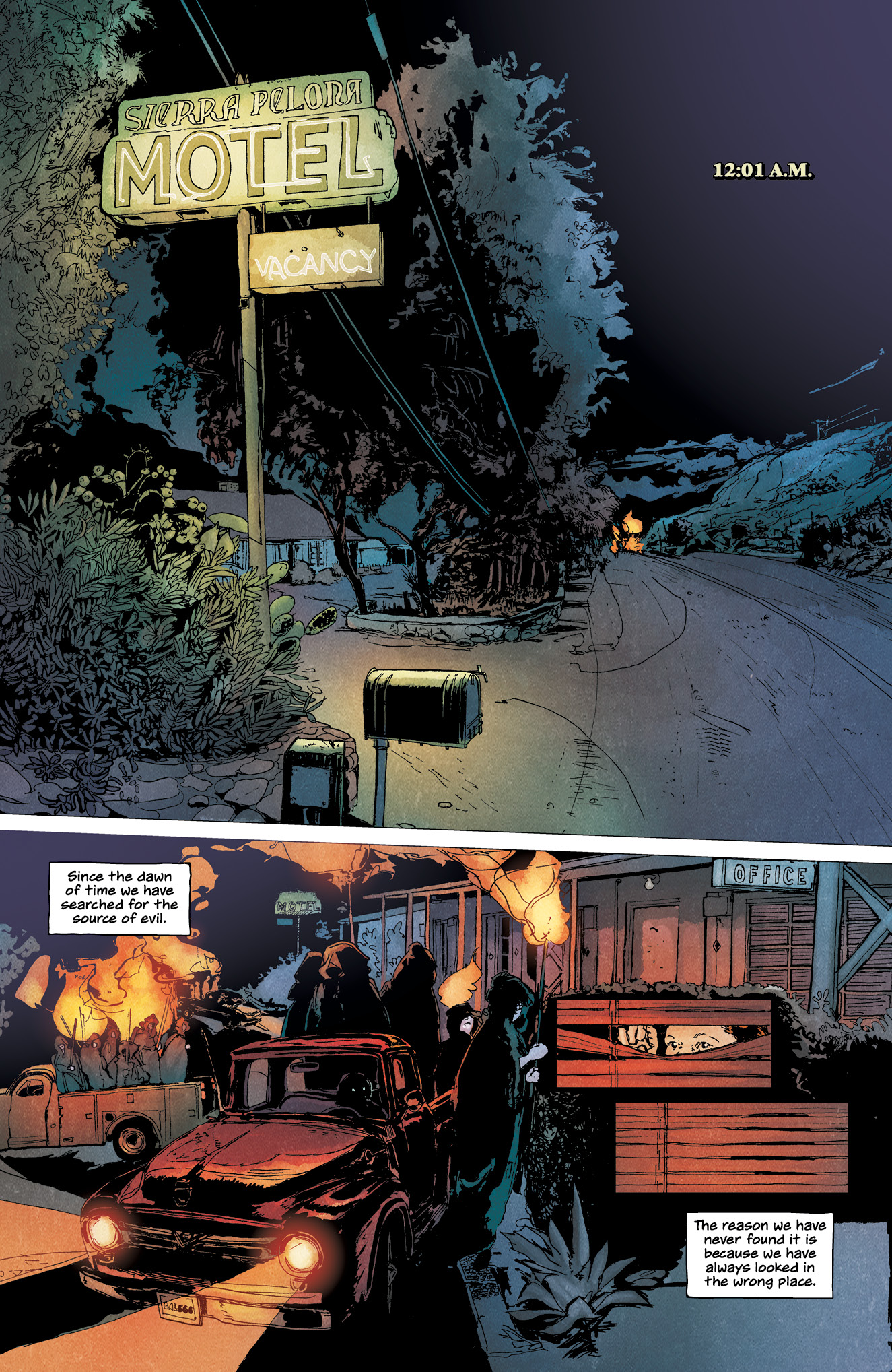 I have to say, I'm pretty excited about this first issue. When I first saw the title, I was immediately intrigued, thinking it to be an excellent title for a horror series. What I wasn't expecting was the sinister twist that smacked me right in the face, only a few pages in. Pretty excellent, totally unexpected and insanely cringeworthy…I love it! Writer, Steve Niles, does an excellent job at establishing the sinister tone, which drives the entire narrative forward. There is a lurking sense of unease, as you know that something bad is possibly going to happen to this family, and if the opening scene is anything to go by, it won't be good. I loved the fact that we are following a family on a road trip. We've all been on holidays like this, with roads that seem to never-end, kids complaining, parents yelling at kids, constant pee stops and sightseeing at weird and abandoned locations. I don't know about you, but I can relate to this family. I especially feel for the stepdad, Dan, as he desperately tries to win the affections of the teenage boy, Bobby. This feels like it's Dan's introduction into the family dynamic, and nothing is going to plan.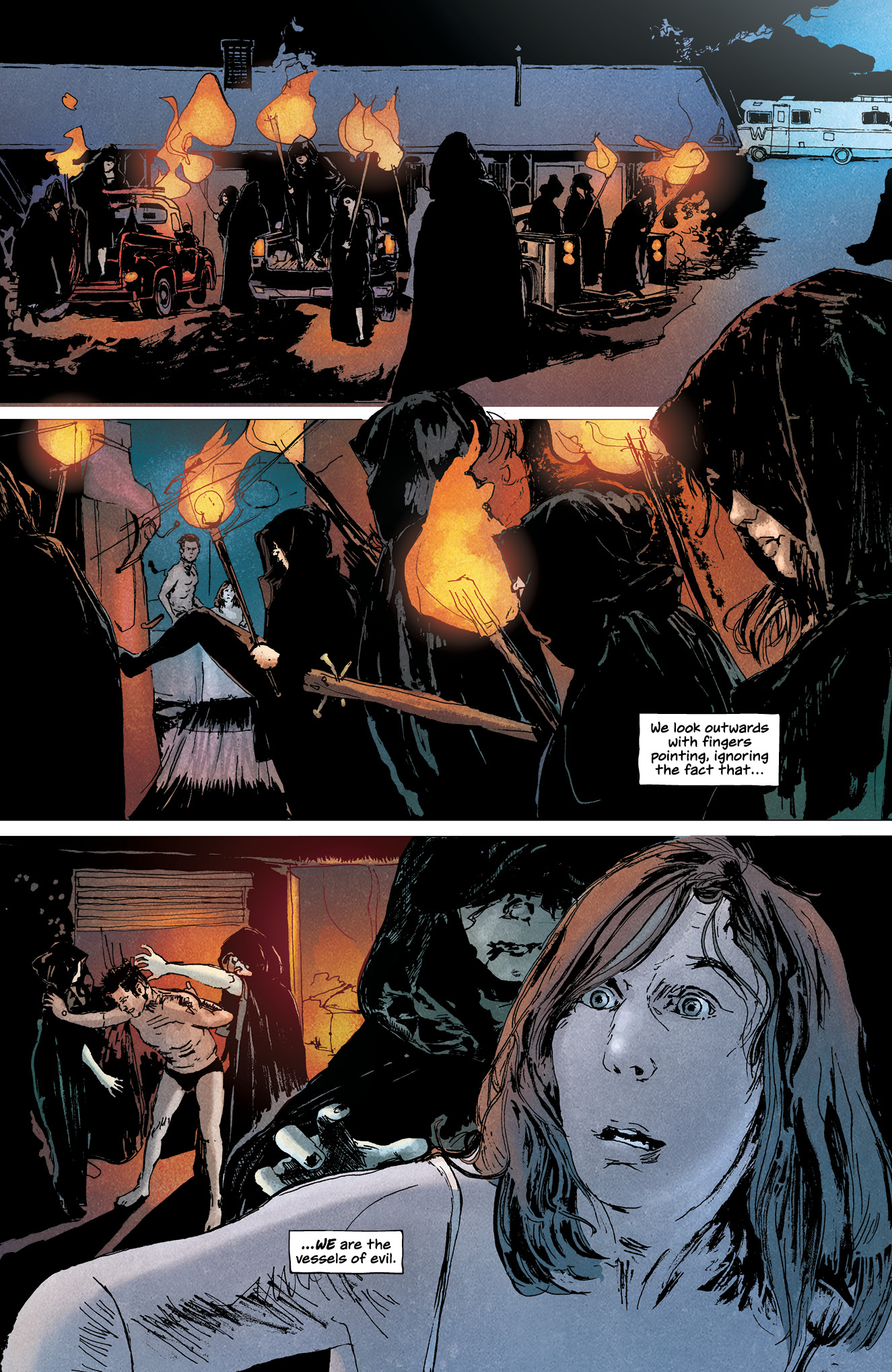 Alison Sampson's art is both gritty and striking. She perfectly captures the shocking brutality of the satanic ritual, with gory and graphic detail. Sampson also captures the raw emotion and fear of these victims perfectly, revealing the terror and panic that they are experiencing in their detailed facial expressions. I also enjoyed the creepy background details littered throughout the pages, like the silent figures constantly watching them and disturbing signs with messed up looking clowns on them. I found that I was pausing on each panel, trying to find them all to see what clues they revealed. All of this heightens the overall sense of unease and apprehension, as these small details trigger a sense of anxiety and disquiet. There is also a lot of beauty in these pages, with strikingly drawn landscapes and vistas. I also found that there is a strange beauty in the decay of old, abandoned buildings that dot the landscape. The colouring, by Stephane Paitreau, heightens the feeling of dread and unease. From fiery torches glowing in the moonlight, to the dry heat of the barren landscapes, this issue is awash in wonderful colours, that capture the eerie quality of this story.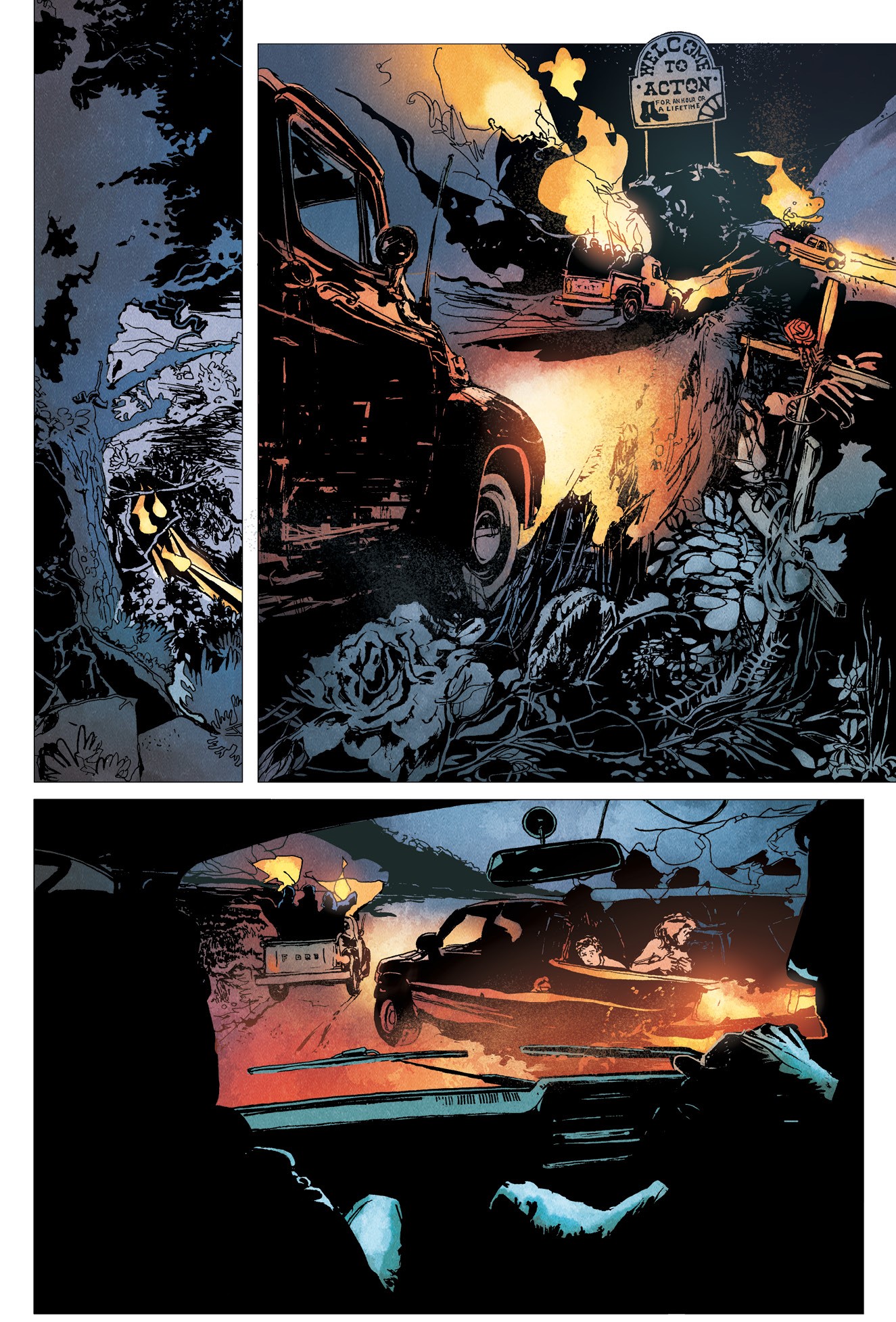 Overall, I'm loving Winnebago Graveyard. This is a horror story I can sink my teeth into. It has an engaging story, an unexpected twist, stimulating characters and an awesome setting. I'm excited to see where this story goes and what sinister things lurk around the corner in future issues.
I'm giving this issue 5 out of 5 stars!
---
COMIC DETAILS
CREATIVE TEAM: Steve Niles, Alison Sampson, Stephan Paitreau and Aditya Bidikar
PUBLISHER: Image Comics
PUBLICATION DATE: June 14, 2017
REVIEWER: Dana Folkard