Comics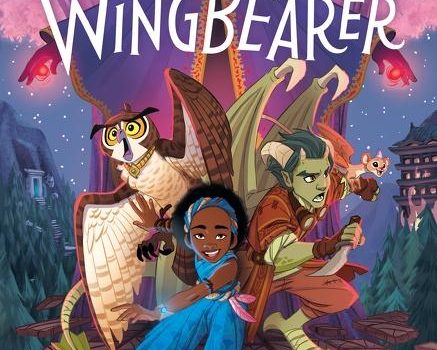 Published on December 2nd, 2021 | by Lyla Saudi
Wingbearer Comic Book Review
Summary: A unique story full of compassion and intrigue that will melt your heart and bring a smile to your face.
A young girl must stop a threat to her magical world in this epic graphic novel from New York Times bestselling author Marjorie Liu and remarkable debut illustrator Teny Issakhanian.
Zuli is extraordinary—she just doesn't realize it yet. Raised by mystical bird spirits in the branches of the Great Tree, she's never ventured beyond this safe haven. She's never had to. Until now.
The story starts off in a unique way. Zuli, an orphan, is raised by birds in a tree, but this tree is anything but ordinary. With its roots spreading deep down into the heart of the earth and its branches reaching up higher than the sky. This magical tree is the place where the souls of birds are held, protected by their spirit guardians, until they are ready to be reborn into their next lives.
Zuli, was found at the bottom of this tree, alone and as a baby. The guardians (known as 'Wings') took it upon themselves to raise her and care for her as if she was one of their own. Dismissing the question of where she came from and why she was left all alone, Zuli, together with Frowley, spend their days greeting new souls and saying goodbye to the ones ready to be reborn. Until, one day, when a sinister force threatens the life-giving magic of the tree, Zuli, along with her guardian owl, Frowley, must get to the root of it. So begins an adventure bigger than anything Zuli could've ever imagined—one that will bring her, along with some newfound friends, face-to-face with an ancient dragon, the so-called Witch-Queen, and most surprisingly of all: her true identity.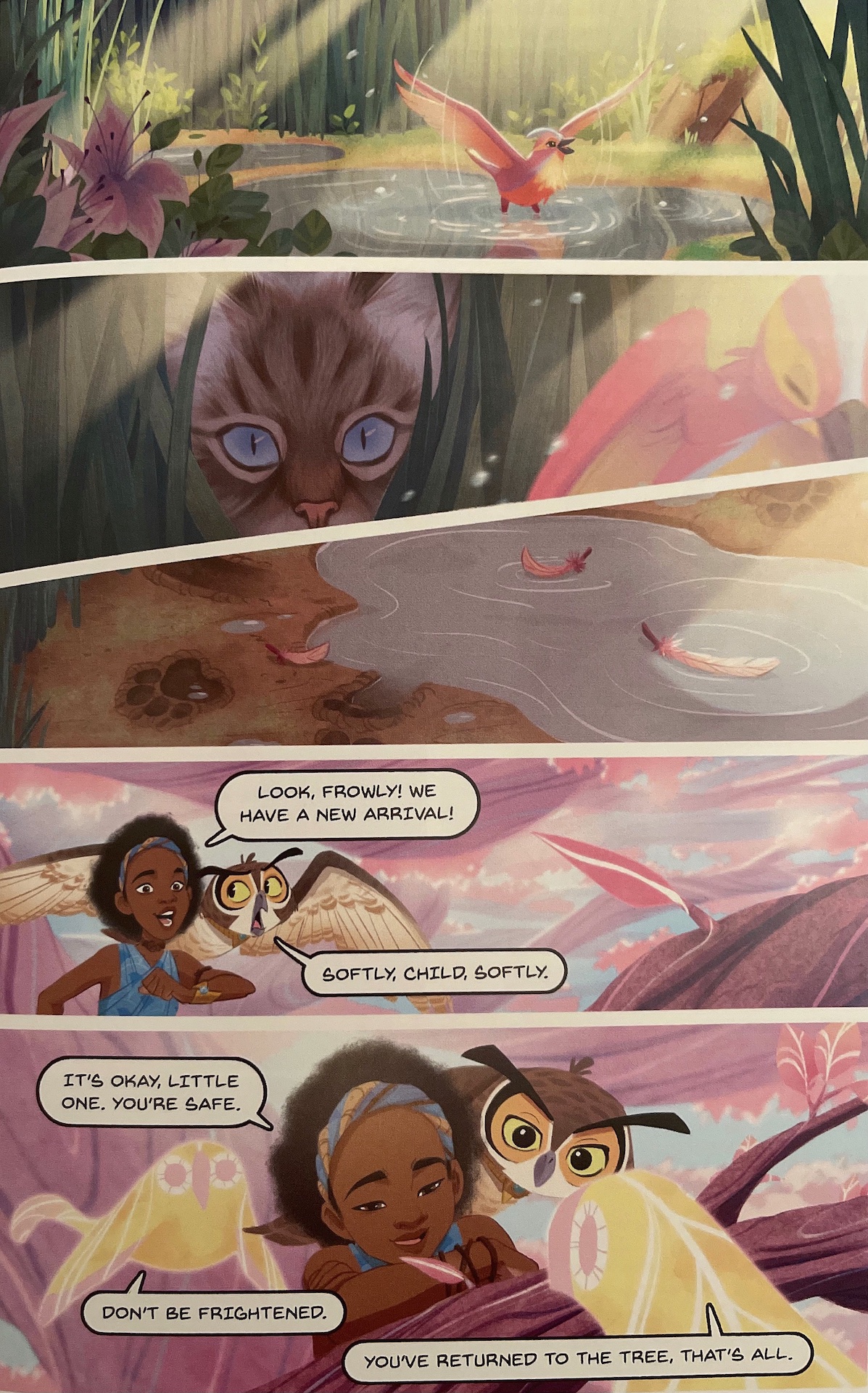 Marjorie Liu is a fantastic writer! I know the reading age for Wingbearer is between 8 and 12 years old, however, as an adult, it was really hard to put down! Although, I would suggest maybe an older reading range due to some of the sensitive topics (such as death and family abandonment) that are addressed throughout the story.  It was captivating, heartwarming, full of adventure and intrigue, and most of all – I loved how Zuli was portrayed. Her innocence about the real world combined with her bold bravery, makes her a very lovable main character. I especially enjoyed Frowley with his pessimistic and sarcastic personality. He sort of reminded me of the owl from the cartoon movie – The Sword in the Stone.
The artwork is perfect! I am really impressed with how the expressions, attention to detail (even down to the texture of Zuli's hair), and color palette are spot on in making this magical story come to life! Teny Issakhanian definitely has a talent in making you feel like you are right there with the characters. It is almost feels like you are watching an animated cartoon rather than reading a graphic novel.
Final Thoughts?
Wingbearer is one of the best graphic novels I have read this year. Whether you are a kid or an adult, there is a story (and a message) that will pull at your heart strings and make you want more. I can't wait for the next volume to see how the rest of the adventure unfolds! Available in March 2022, get your pre-order on now!