Films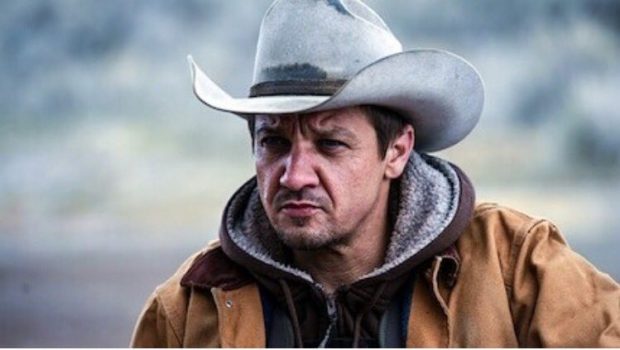 Published on August 7th, 2017 | by Damien Straker
Wind River – Film Review
Reviewed by Damien Straker on the 7th of August 2017
Icon presents a film by Taylor Sheridan
Produced by Elizabeth A. Bell, Peter Berg, Matthew George, Basil Iwanyk and Wayne Rogers
Written by Taylor Sheridan
Starring Jeremy Renner, Elizabeth Olsen, Graham Greene and Jon Bernthal
Music by Nick Cave and Warren Ellis
Cinematography Ben Richardson
Edited by Gary D. Roach
Rating: MA15+
Running Time: 111 minutes
Release Date: the 10th of August 2017
Wind River marks the second directorial effort of Taylor Sheridan, after the little-seen horror film Vile (2011). His status in Hollywood is quickly and justifiably rising, and crime is a film genre throughout which he is currently intent on overcoming banality and clichés. Born in Texas, the actor-turned-screenwriter scribed the film Sicario (2015) and was nominated for an Oscar for penning Hell or High Water (2016). Both were brilliant crime sagas about the morally blurred lines between criminals and law enforcement.
Sicario starred Emily Blunt as an honest cop who was drawn through the dangerous streets of Mexico by several crooked US policemen. It was about the dangers of US intervention as foreigners crossed the lines of their jurisdiction and about how police officers can distort and hide the truth about crimes without persecution. Meanwhile, Hell dramatised how an ageing ranger tracked down two bank robbing brothers with the help of his Native American police partner.
Sheridan has called Wind the third film in the trilogy about the violent American frontier. It is set in the Wind River Indian Reservation of Wyoming, US, where the mountain ranges and forests are continually blanketed by deep ice and snow. While Native American culture features again as its subject, the film is more comparable to Sicario in its serious and morbid tone rather than a duplication of Hell's black comedy. It's freezing, brutally violent at times, and not aiming for similar witticisms in the dialogue.
The film is essentially a modern Western and a crime mystery that starts with the death of a Native American woman. She's found frozen in the snow and the police investigation reveals that she was raped. Her body is first discovered by Corey (Renner), a hunting specialist not a police officer. He comes to the assistance of Tribal Police Chief Ben Shoyo (Graham Greene) and Jane (Olsen), a young and inexperienced white cop brought in from Vegas to help solve the case.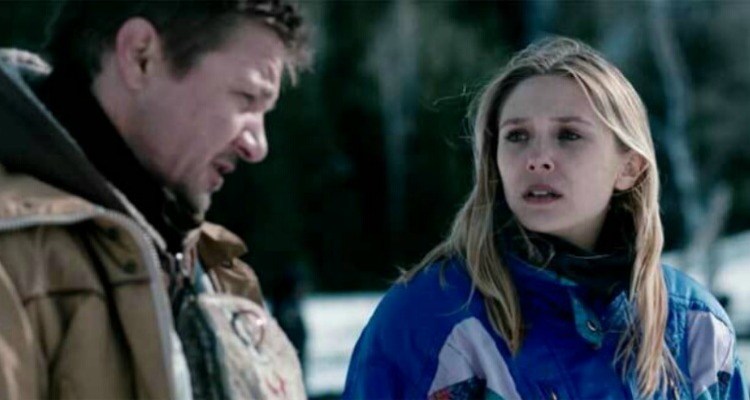 The contrasting motivations of Jane and Corey are interesting: she's intent on pursuing the crime because she's concerned that it won't be labelled a homicide because the frosty conditions killed the woman by crystallising her lungs, not the rape itself. Corey has separated from his wife because their daughter died years ago and consequently, he feels sympathetic towards the Native American father of the deceased and uses the case as his own form of personal closure.
Corey helps Jane to navigate the frosty conditions on a snowmobile and together they encounter several damaged and violent Native American men as their leads. It is not uncommon for the male youth to be imprisoned or damaged by drugs we're told, and there's great distrust and tension between the Natives and the white police. The duo's main target is to find the young woman's boyfriend, Matt (Jon Bernthal). The pairing of the experienced Corey with the outsider Jane is comparable to the archetypes of the cowboy and the young girl from the Western True Grit (2010).
The film is strong in many areas, particularly its photography, pacing and acting. The icy landscapes are beautiful framed by cinematographer Ben Richardson (Beasts of the Southern Wild, 2012), who gives the film's frosty geography width and depth. The broadness and enormity of the winter plains reflects the unresolved mysteries and the lack of answers to the violence and crimes.
As with Sicario and Hell, Sheridan is himself astute is spacing out quiet character moments of pain between bursts of realistic violence. Its refreshingly apparent that the main characters are made of flesh and blood and capable of taking damage. Jane's blurred vision during a tense gunfight is an example of this type of wounded physicality.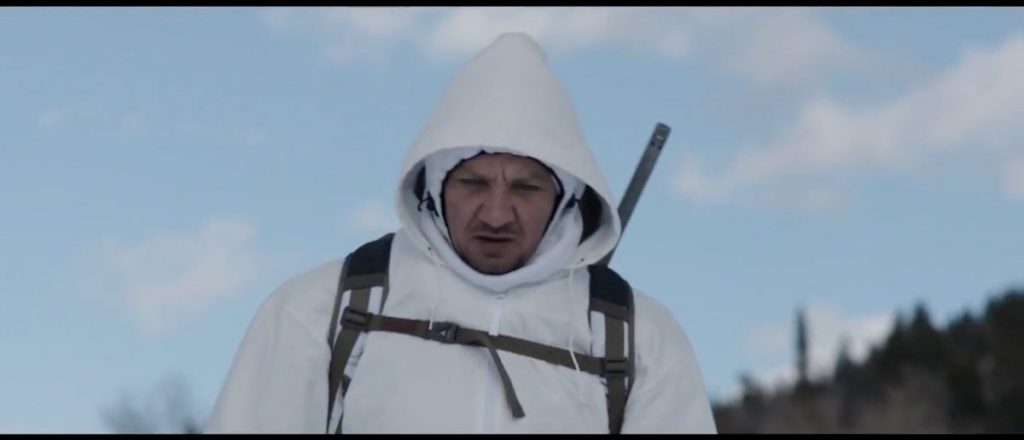 Wounded is also apt for describing Jeremy Renner's poignant work. He gives one of his best performances by articulating Corey's inner pain as a counterpoint to his toughness. He does this brilliantly during a monologue with the victim's father, advising him not to shy from his hurtfulness, which he argues doubles as remembrance. Elizabeth Olsen is fine in her role, but Jane doesn't have the painful depths as Corey to draw upon.
What limits the film from being another knock-out for Sheridan is that despite its surprisingly emotional dramatic core and its gripping textures, it's too straight forward and neat for its own good. It establishes its characters with feelings and reasons that are plausible, but after leading them through the wintery landscapes of the story, the bloody climax is well-staged but lacking an extra dimension or a distinguishing angle to transcend the generic outline of the police procedural template.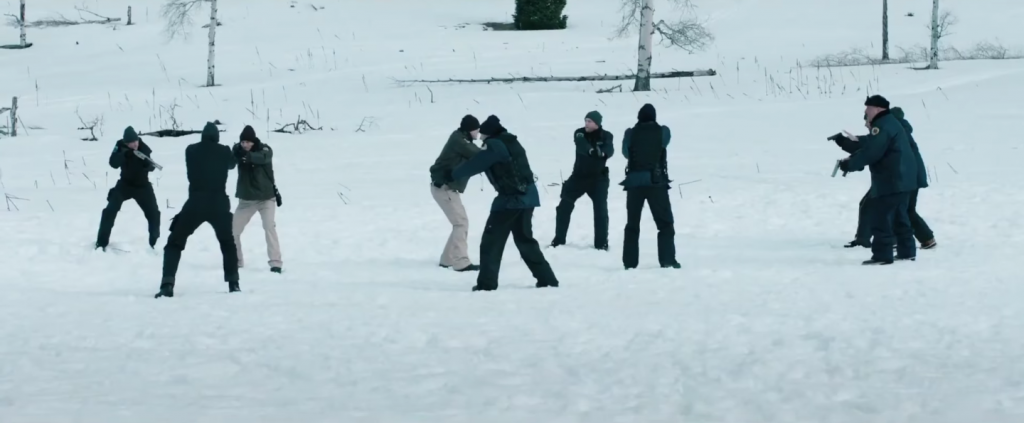 The viewpoints of Corey and Jane are never pitched to conflict with each other either, which diminishes the moral ambiguity found in Sheridan's other films. Likewise, the story's scope, a single homicide, is comparatively small when juxtaposed with the film's end titles, including a revelation about how Native Americans still don't have their own missing person lists. As such, there's strong aspects and promising signs for Sheridan, but it doesn't reach the high bar already set by his very best work. I'm still looking forward to seeing what he develops next.
Summary: There's strong aspects and promising signs for Taylor Sheridan, but it doesn't reach the high bar already set by his very best work. I'm still looking forward to seeing what he develops next.