Comps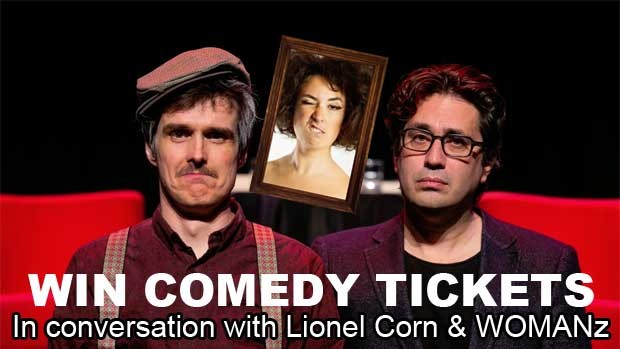 Published on June 15th, 2015 | by admin
WIN TICKETS TO CHRIS TAYLOR, ANDREW HANSEN AND TESSA WATERS!
A Night at Giant Dwarf with The Chaser's Chris Taylor & Andrew Hansen followed by Australia's own Goddess – sent straight from the stars -Tessa Waters
IN CONVERSATION WITH LION CORN
The fawning introductions, temperamental microphones, the annoying questions from the audience… all of this and more will greet the famously prickly genius Lionel Corn (played by Andrew Hansen) as he takes to the stage to discuss his life's work with the world's most inept moderator (played by Chris Taylor).
WOMANz
Fresh from breaking records at Melbourne Fringe Festival 2014, Perth Fringe Festival 2015, Adelaide Fringe Festival 2015 & Melbourne International Comedy Festival 2015, acclaimed Melbourne comedian Tessa Waters makes her SYDNEY DEBUT with all the WOMANz you can handle.
CLICK HERE FOR A CHANCE TO WIN