Comps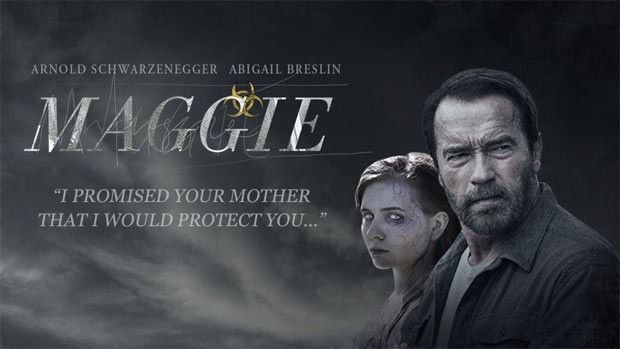 Published on July 10th, 2015 | by admin
WIN MAGGIE ON DVD
When a deadly zombie virus sweeps the nation, a father will stop at nothing to save his infected daughter in this post-apocalyptic thriller starring Arnold Schwarzenegger and Abigail Breslin.
By the time a necrotic viral pandemic spread cross-country to small town America and infected the film's titular character, 16-year-old MAGGIE (ABIGAIL BRESLIN), authorities had established a protocol for patients infected with the deadly virus: they are removed from society and taken to special isolation wards to complete the agonizing and dangerous transformation into one of the walking dead. The authorities do not speak about what happens after that.
Wade Vogel (ARNOLD SCHWARZENEGGER) is not ready to give up his daughter. After weeks of searching for Maggie when she runs away following her diagnosis, Wade brings his daughter back to her home and family – stepmother, Caroline (JOELY RICHARDSON), and her two children–for whatever time may be left as the teenager begins an excruciatingly painful metamorphosis. Having lost Maggie's mother years earlier, Wade is determined to hold on to his precious daughter as long as he can, refusing to surrender her to the local police who show up with orders to take her. As the disease progresses, Caroline decides to take their two younger children and move out, leaving Wade alone with Maggie to watch helplessly as she suffers.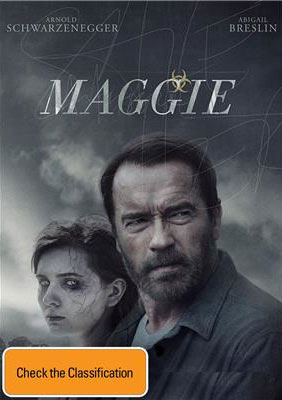 CLICK HERE FOR A CHANCE TO WIN