Games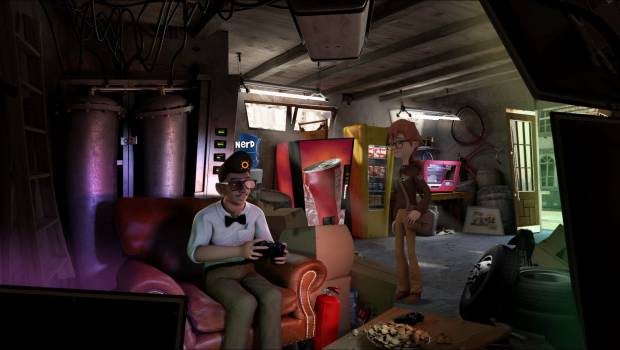 Published on August 12th, 2020 | by Adrian Gunning
WILLY MORGAN MODERNIZES THE POINT-AND-CLICK GENRE – LAUNCH TRAILER
Developer imaginarylab, a studio dedicated to raising the bar in interactive storytelling, and VLG, a forward-thinking Italian publisher committed to offering authentic narrative-driven entertainment, have announced that their point-and-click side-scrolling adventure game with a modern twist, Willy Morgan and the Curse of Bone Town, is now available on Steam and GOG for $19.99. In celebration of its launch, the game will be discounted 15% for an entire week after release.
Willy Morgan and the Curse of Bone Town hearkens back to the days we played point-and-click classics like Day of the Tentacle and the Monkey Island series way past our bedtime," says Daniele Falcone, General Manager at VLG. "Old school fans can finally experience this beloved genre with contemporary mechanics and introduce their kids to a type of game we don't see enough of today."
Willy Morgan and the Curse of Bone Town offers a modern take on point-and-click adventure games by having players collect clues and solve puzzles in a computerized 3D pirate world. As Willy uncovers details regarding his father's mysterious disappearance, fans of all ages are able to enjoy hilarious dialogue, whimsical characters and charming cartoon graphics. People who grew up with the genre can appreciate easter eggs that reference iconic titles they grew up during the good old days.