Comics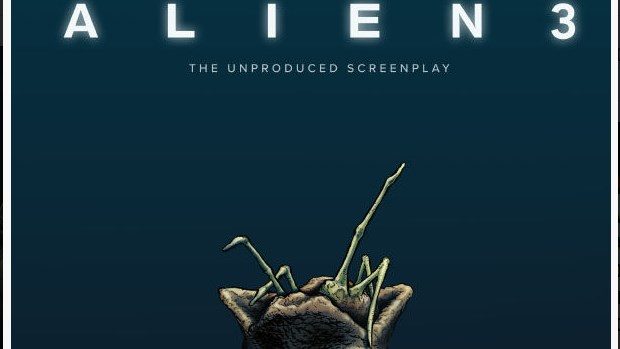 Published on July 20th, 2019 | by Chris O'Connor
William Gibson's Alien 3 HC Comic Review
Summary: See what the third alien movie could have been through the eyes of William Gibson.
Hollywood works in mysterious ways, movie developments can span years and sometimes don't eventuate at all. A fairly common part of the process of creating a movie is using established writers to create draft scripts… concepts that may then be fleshed out or completely abandoned. This process is what brings us William Gibson's vision for Alien 3, now fleshed out via Dark Horse comics and available in hard cover.
Writing
I was oblivious of William Gibson's attachment to Alien 3 until I was made aware of this comic. I, like many others, am very familiar with his legendary work Neuromancer… but would never have expected the Alien franchise to be something he worked on. What you learn quickly is that this story is written by someone who has a love and respect of the source material. Familiar riffs are worked into new story lines and the combination is a fascinating tale that would have sat very admirably in the Alien movie series.
Artwork
What would the Alien universe be without some familiar faces? If I'm being blunt, I'd say many of the "returning" characters don't quite hit their visual marks… we know who they are meant to be, but they don't quite look the same. But Bishop (Lance Henriksen) is spot on, no doubt partly due to his very distinctive look. Not least of all is our favourite Xenomorph, appearing in both it's more familiar "traditional" form and, as has become somewhat "tradition" in it's own right, a mutated form. All of these aspects (and some familiar nods to previous film entries in the background) take us right into that familiar world that we both love and fear.
Final Thoughts
I would never have thought of William Gibson as a potential writer of an Alien story… but reading his introduction to this comic makes it clear why he was a good choice. He is someone who shares that familiar love of the series, understands the franchises familiar beats, the dynamics between characters and can present those elements with enough nostalgic elements to ease us in to the new components that he fleshes out. It would indeed make for a fascinating film but alas it will remain an alternate reality version of the story line we have.
Comics Details
Publisher: Dark Horse
Writer: William Gibson, Johnnie Christmas
Artist: Johnnie Christmas
Colourist: Tamra Bonvillain
Cover Artist: Johnnie Christmas
Genre: Action/Adventure, Horror
Format: 136pgs, FC, HC
Release Date: 24th July, 2019