Games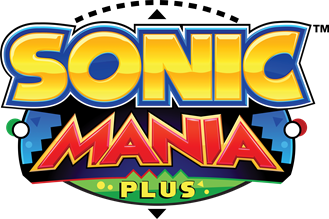 Published on July 18th, 2018 | by Admin
Will mayhem reign!? Can Sonic and friends stop the scheming Doctor Eggman!?
Find out in the action-packed series finale of Sonic Mania Adventures 
Calling all Sonic fans! Get ready for the final showdown between good and evil as Sonic and Friends join forces in the action-packed climax of SEGA's five-part animated miniseries, Sonic Mania Adventures.
Fans can tune-in to watch the series finale, "Sonic Mania Adventures: Part 5 – Metal Mayhem" right here!
In today's episode, the fate of the Chaos Emeralds are at stake, as the decisive battle between Sonic and his evil robotic counterpart, Metal Sonic, is upon us. Sonic, Tails, Mighty and Ray must unite against their supersonic robotic nemesis in order to restore peace to Angel Island. Watch the epic conclusion in the fifth and final instalment of Sonic Mania Adventures now!
Wondering how we got here? Make sure to check out the new "director's cut" that includes all five episodes of Sonic Mania Adventures from start to finish here!
Featuring story elements from the Sonic Mania universe, the episodic series is written and directed by Tyson Hesse, known for creating the opening animation to Sonic Mania which has garnered over 15M+ views globally on YouTube.
Additionally, make sure to check out the trailer for the highly anticipated Sonic Mania Plus! This definitive version of the critically acclaimed platformer Sonic Mania Plus is out now on PlayStation 4, Xbox One and Nintendo Switch. For more information please visit https://fivestargames.com.au/product/sonic-mania-plus/
To stay current on Sonic the Hedgehog news, follow Sonic on Twitter and Instagram, like him on Facebook, and subscribe to the Twitch channel and the YouTube channel.