Events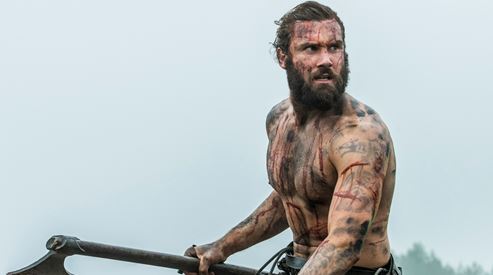 Published on March 15th, 2017 | by admin
He Will Look For You, He Will Find You…Action Man Clive Standen to appear at Oz Comic-Con Perth and Adelaide
He Will Look For You, He Will Find You…
Action Man Clive Standen to appear at Oz Comic-Con Perth and Adelaide
Vikings and shieldmaidens, prepare to be Taken as Clive Standen journeys to Oz Comic-Con Perth and Adelaide. Standen,  known for his role as Rollo, brother to the legendary chieftain Ragnar Lothbrok in the hit series Vikings, will be appearing at Oz Comic-Con Perth at the Perth Convention and Exhibition Centre on March 25-26 and in Adelaide at the Adelaide Showgrounds on April 1-2.
Standen will be will be available for autographs and photos, and joins and all starline up including Jason Momoa (Game of Thrones – Adelaide Only), Melissa Joan Hart (Sabrina The Teenage Witch), Arthur Darvill (Doctor Who), Charles Martinet (voice of Mario in Super Mario games), David Giuntoli and Bitsie Tulloch (Grimm) and Brent Spiner (Star Trek: The Next Generation) at the events.
A British actor who began his career workingon a stunt team, Standen is no stranger to action. When he's not on board a longship, Standen is channelling his inner Liam Neeson, currently starring as a young Bryan Mills in the television prequel to the hit Taken film series. Standen has previously appeared in Doctor Who, Camelot, Robin Hood and Everest.