Hardware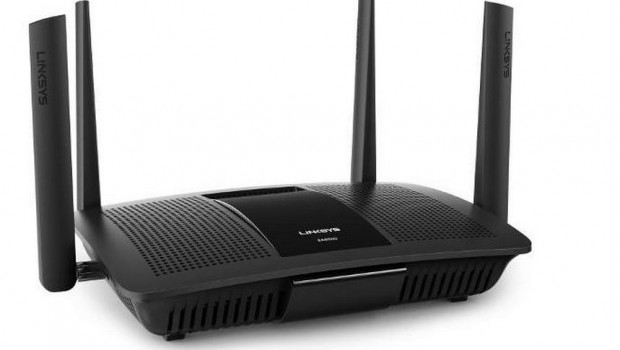 Published on June 4th, 2015 | by admin
WIFI INTERNET ACCESS RANKS AHEAD OF SMARTPHONE AND SEX AS 'CAN'T LIVE WITHOUT' IN LATEST IDC SURVEY
Linksys launches MU-MIMO Router to provide uninterrupted Wi-Fi connectivity to all connected devices in the home  
New Survey Finds 84% of Home Users Are Using Multiple Devices Simultaneously on their Wireless Network While Nearly 50% Still Use Routers Running Versions of Wi-Fi At Least 12 Years Old 
Sydney, Australia. – 4 June, 2015 – Linksys®, the first to sell 100 million routers globally and a leader in networking solutions for the home and business, today announced the availability of the first MU-MIMO enabled Wireless AC router – Linksys Max-Stream AC2600 MU-MIMO Smart Wi-Fi Router (EA8500). The new Linksys router leverages the 802.11ac Wave 2 MU-MIMO (Multi-User, Multiple-Input, Multiple Output) technology, which helps ensure uninterrupted Wi-Fi connectivity to all the devices in the home and function as if multiple devices have their own dedicated router. With MU-MIMO, the whole household can play video games, stream movies, listen to music, check email, shop, and more – all at the same time.
The Linksys EA8500 router incorporates Qualcomm® MU | EFX MU-MIMO technology+, which helps to provide up to 3x faster speeds* compared to current W-Fi. The combined 2.53 Gbps Wi-Fi speeds (up to 1733 Mbps for 5 GHz and 800 Mbps for 2.4 GHz‡) help minimise buffering and enable faster downloads. A supercharged 1.4 GHz dual-core CPU and four Gigabit ports offer blazing-fast speeds perfect for heavy-bandwidth wired gaming. Users can attach devices to the USB 3.0 port and a combo USB 2.0/eSATA port for uninterrupted personal cloud content streaming or to share data across their network. The four removable external antennas are adjustable for maximum coverage, while beamforming technology concentrates the Wi-Fi signal to each device for stronger, better performance and increased mobile speed and range.
"MU-MIMO technology totally revolutionises the wireless experience in today's home", said Greg Morrison, Business Manager, Linksys ANZ. "The average Australian home has more than eight devices connecting to the Internet with as many as five simultaneously, and they're not used for just sending emails and tweets. We're streaming movies and TV shows in high definition, we're video chatting with our friends and family, and we're playing video games against competitors around the globe concurrently. All these activities rely on Internet connection and the humble router is at the heart of the connected home, fundamental, but too often overlooked."
"The Linksys EA8500 will provide Aussie families with dedicated bandwidth for their devices simultaneously which will enhance their overall experience so they won't see that buffering icon when streaming a movie or listening to choppy music or worse, playing games with lag. As a result, it may also serve to reduce arguments and increase home harmony!"
In an IDC InfoBrief, sponsored by Linksys, titled The Home Network, the Neglected Workhorse, IDC surveyed participants that had at least 3 wireless access users in their household to understand the behaviours of wireless Internet use and how MU-MIMO can benefit multi-user/multi-device households. The research project found that people are doing more on their home networks but are using older wireless technology that is not suited for the type of wireless households today – which are multiple-user/multiple-device households:
84% of the respondents said they were streaming movies/TV and another activity such as streaming music, playing games, or surfing the Internet at the same time.
Nearly 50% still use routers running versions of Wi-Fi at least 12 years old.
2/3 of the respondents said they had at least 5 devices connected to the Internet and in use at the same time.
More than half of survey respondents said they frequently or always experience buffering, interruptions or other performance issues on their home network.
84% of survey respondents cite performance as a key attribute to their router buying decision, far out-distancing range, security and even price.
Average selling price of routers is growing too – respondents said they would spend an average of $84 more than otherwise if they were confident their router would eliminate performance issues.
People want their Wi-Fi: Wireless Internet access ranked #2 of the things that people would not live without. Food ranked #1, followed by Wi-Fi, Smartphone and Sex.
More survey results about multi-user/multi-device households can be found here.
What Linksys learned from the survey is that more households are online with multiple devices – and our research showed that there were an average of 5 devices connected and in use at a time and more than half of users are having buffering and lag issues. People are looking for Wi-Fi that has strong performance, which is why they are willing to pay more for a router that enables them to connect multiple devices simultaneously and not experience any performance issues.
The Linksys AC2600 MU-MIMO router will help address these issues customers are having today and into the future as MU-MIMO becomes the next major Wi-Fi technology in the market. Check out the MU-MIMO video on the Linksys product page found here.
Pricing and Availability
The Linksys Max-Stream AC2600 MU-MIMO Smart Wi-Fi Router (EA8500) is available at leading retail and online retailers including Harvey Norman and JB HiFi at an MSRP of $429.95.