Films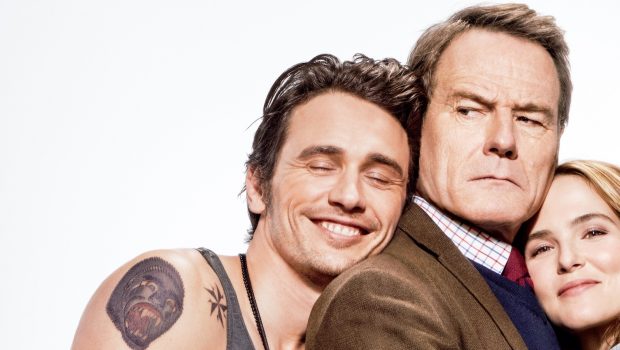 Published on December 26th, 2016 | by Admin
Why Him? – Film Review
Reviewed by Conor Bromhead on the 21st of December 2016
20th Century Fox presents a film by John Hamburg
Produced by: Stuart Cornfeld, Dan Levine, Shawn Levy, Ben Stiller
Starring:  James Franco, Bryan Cranston
Screenplay by: John Hamburg, Ian Helfer
Music by: Theodore Shapiro
Edited by: William Kerr
Running Time: 111 mins
Rating: MA15+
Release Date: the 26th of December 2016
Whenever he appears James Franco can, rather undeservedly, get a bad rap. He routinely turns in a solid performance in not only drama, but also the often soulless Seth Rogan and Judd Apatow comedies for which he is perhaps now better known. Why Him? is unfortunately another soulless comedy, but it highlights Franco's qualities in a roundabout way by pairing him up with Bryan Cranston. Cranston, who is well established as both a top comedic and dramatic actor (since Breaking Bad, 2008–2013), goes toe-to-toe with Franco in Why Him?; both actors gives as strong a comedic performance as the other. While they're the best thing in it, they're still not quite strong enough to salvage Why Him?.
The premise of Why Him? is hardly a contender for innovative story of the year. Ned Feming, played by Cranston, is the hard-working owner of a printing company struggling to survive in the 21st century. After an ass-cheek laden video-chat mishap he discovers his precious daughter Stephanie  (Zoe Deutch) has a boyfriend, millionaire game developer mogul Laird Mayhew (Franco). Ned, with his wife Barb (Megan Mullally) and mid-teen son (Griffin Gluck) in tow, spends Christmas at Laird's illustrious abode. Laird tries to earn the blessing of a disapproving Ned to marry Stephanie; hijinks ensue as the straight edged 20th century printer man has to deal with Laird's wacky, paperless world of Silicon Valley.
It all plays out like an up-to-date edition of the remake of Meet the Parents (2000), which just so happens to be co-written by Why Him? director John Hamburg. Up-to-date meaning dick jokes, crassness, people covered in bodily fluid, more dick jokes, unexpected celebrity cameos, fish-out-of-water shenanigans, and of course dick jokes. Why Him? finds itself in a void with its crass humour; the movie is quite tame in the current climate, rendering it mostly innocuous, bland, and boring, but constantly crass enough to turn away a more general audience. There is also very little "rom" in this rom-com, further depriving Why Him? of soul and heart; and as good as they are, the spotlight on Cranston and Franco gets tired with a runtime of 111 minutes. However, Why Him? regularly hits the mark playing up the intergenerational lapse between characters. Cranston misunderstanding and latching onto the word Bukakke is gold.
The biggest problem with Why Him? is simple; it is lifeless production-line gunk. Plagued by many familiar woes of recent comedies, particularly American ones, Why Him? features plenty of bland semi-improvised scenes that stick out like a sore thumb, bringing with them dialogue that severely lacks flair. There is not a single iota of creativity or interest in the camerawork, direction, or structure here. One very thin silver lining to the cookie-cutter nature of Why Him? is the very short production time, meaning the lowest common denominator pop-culture references are current to the minute.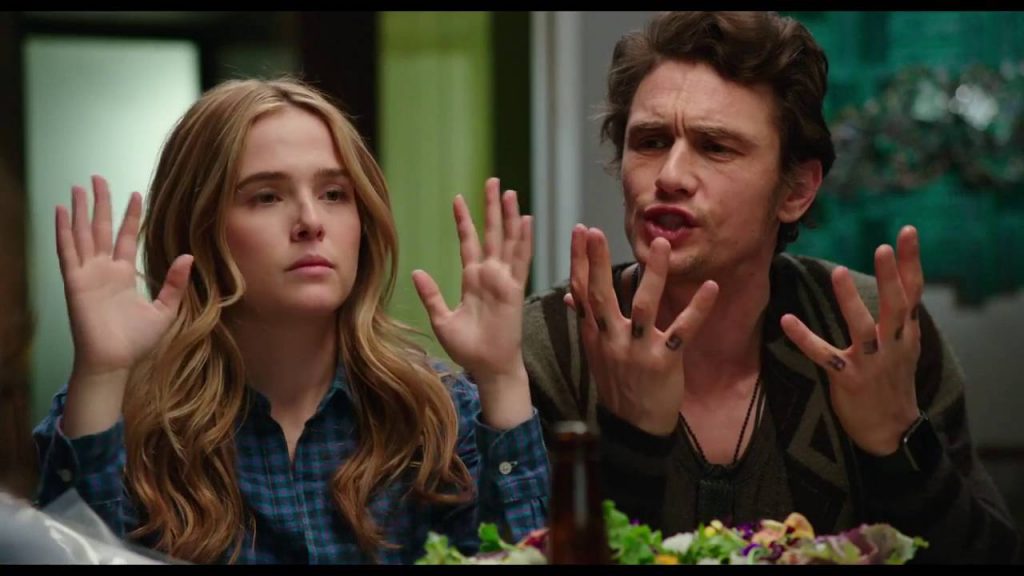 It's a shame because there are good moments and even the supporting cast turn in good performances, from the straight-edged son being gradually corrupted by Silicon Valley douchery to Keegan Keegan Michael-Key's odd and indeterminately European housekeeper. The glue that holds together these moments is bland and predictable beyond belief.
Summary: Interspersed laughs and a solid cast fronted by Franco and Cranston aren't enough to salvage this soulless cookie-cutter comedy.