Events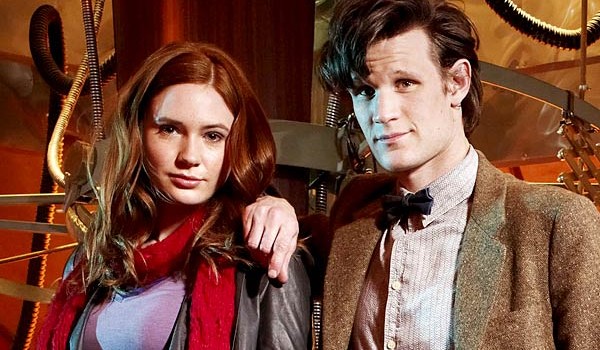 Published on May 12th, 2015 | by admin
Whoniverse stars engage in cross-continental video-volley
Matt Smith, Freema Agyeman and Alex Kingston prove that Australian Doctor Who fans are the best
Forget the Daleks, it's a battle across time and space between the Doctors, with Whoniverse guests Matt Smith (The Eleventh Doctor), Freema Agyeman (Martha Jones) and Alex Kingston (River Song) engaging in a video volley with fellow Doctor Whostars David Tennant (The Tenth Doctor) and Billie Piper (Rose Tyler) who were attending Wizard World Philadelphia this past weekend.
Smith, Agyeman and Kingston, who are currently in the middle of their five city Australian tour for The Hub Productions' Whoniverse, responded to an initial video gauntlet thrown by Tennant and Piper (https://twitter.com/celebconn/status/597731159552839681), by filming themselves on stage at the Brisbane Whoniverse show, with cheering Australian fans in the background (https://twitter.com/celebconn/status/597325626383568896).
Tennant has sent a reply back to Australia (https://twitter.com/celebconn/status/597625192270077954), stating that his fans in Philadelphia are far superior, but as they don't feature in the clip, we're going with the Whoniverse crowd as the clear winners in this friendly convention rivalry between former co-stars.
Smith, Agyeman and Kingston will be appearing in Perth this Wednesday evening (the 13th of May), and then Smith and Kingston will be joined by Karen Gillan (Amy Pond) to finish the tour in Melbourne and Adelaide on Saturday the 16th and Sunday the 17th of May respectively. Fans will be able to ask the stars questions in exclusive Q&A panels, as well as take part in professional photograph and autograph opportunities.
Whoniverse will be held in Perth at the Hyatt Regency on May 13th, in Melbourne at The Plenary, Melbourne Convention and Exhibition Centre on May 16th and in Adelaide at the Adelaide Town Hall on May 17th.