Games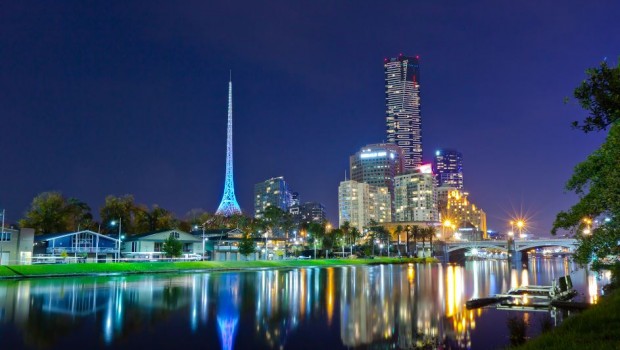 Published on February 17th, 2017 | by Admin
White Rabbit, Red Rabbit (featuring Eddie Perfect) at Arts Centre Melbourne
MELBOURNE, FOR IMMEDIATE RELEASE – With no rehearsal, no director, a different actor each night, and a script waiting in a sealed envelope on stage, internationally acclaimed White Rabbit, Red Rabbit, by Iranian writer Nassim Soleimanpour, is an audience driven, audacious piece of theatre not to be missed.
Will you participate? Will you be manipulated? Will you listen? Made up of 12 monthly shows, White Rabbit, Red Rabbit debuts at Arts Centre Melbourne featuring singer-songwriter, pianist, comedian, writer and actor Eddie Perfect and is a potent reminder of the transgressive and transformative power of theatre.
Forbidden to leave his native Iran, Soleimanpour wrote a play which travelled the world in his place. The audience joins each different performer on a journey into the unknown; stumbling upon the personal and profound, the limits of liberty and ultimately where theatre can take you.
Since its premiere in 2011, the play has been translated into 20 different languages and has been performed over 1000 times by some of the biggest names in theatre and film, including actors Whoopi Goldberg, Nathan Lane, Alan Cumming, John Hurt and Bobby Cannavale, to name a few.
White Rabbit, Red Rabbit is a lively, global sensation that enraptures and provokes. Slyly humorous and fearlessly pointed, Soleimanpour's words have escaped censorship and await their audience in this theatrical social experiment.
"…a playful, enigmatic and haunting solo show" – The New York Times

"Wildly unpredictable and completely unforgettable, White Rabbit, Red Rabbit is a punch in the air for self-expression; a testament to the power of words to transcend cultures and borders. You have to be there."  – New Zealand Herald
"A stunning piece of theatre, thought-provoking and morally unsettling." – Fringereview
White Rabbit Red Rabbit
By Nassim Soleimanpour
Featuring Eddie Perfect
The Pavilion, Arts Centre Melbourne
Thursday 13 April 2017 (7pm)
Book at artscentremelbourne.com.au