Movies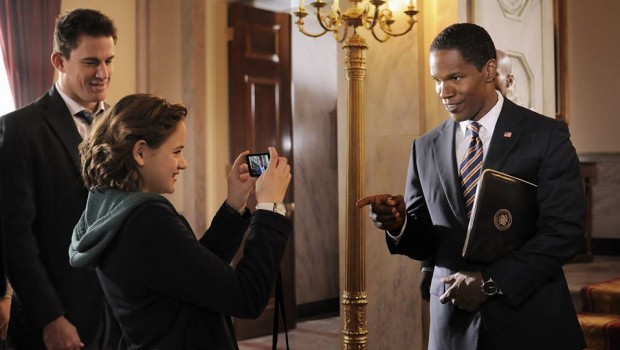 Published on November 8th, 2013 | by admin
White House Down – January 2, 2013
Universal Sony Pictures Home Entertainment is releasing White House Down – available to own on Blu-ray™, DVD and UltraViolet™ from January 2, 2013.
From Roland Emmerich, director of Independence Day, The Day After Tomorrow and 2012, and written by James Vanderbilt (The Amazing Spiderman, Zodiac), comes the hard-hitting, non-stop thriller, White House Down.
Two of Hollywood's most sought-after actors, Channing Tatum (21 Jump Street, Magic Mike) and Academy Award® winner Jamie Foxx (Best Actor, Ray, 2005), team up in this explosive action thriller about a capitol policeman trying to protect the U.S. President during a hostile takeover of the White House.