Films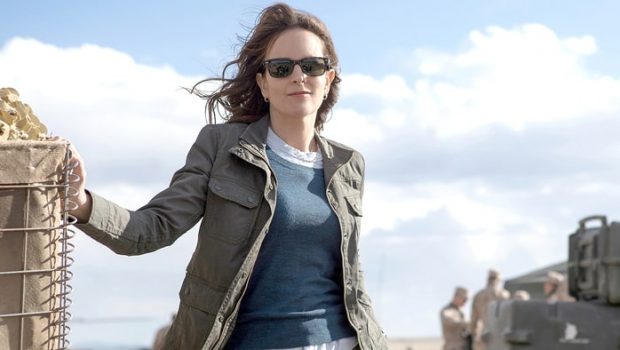 Published on May 20th, 2016 | by Curtis Mayfield
Whiskey Tango Foxtrot – Film Review
Reviewed by Curtis Mayfield M-H on the 9th of May 2016
Paramount Pictures presents a film by Glenn Ficarra and John Requa
Written by Robert Carlock (screenplay) and Kim Barker (based on the book 'The Taliban Shuffle: Strange Days in Afghanistan and Pakistan')
Produced by Ian Bryce, Tina Fey& Lorne Michaels
Starring: Tina Fey, Margot Robbie, Martin Freeman, Alfred Molina and Billy Bob Thornton
Music by Nick Urata
Cinematography: Xavier Grobert
Edited by Jan Kovac
Running Time: 112 minutes
Rating: MA15+
Release Date: the 12th of May 2016
Walking a thin line between tasteful and poignant when making a film that ventures into both the comedy and war genre is probably a tricky task. Directors Glenn Ficarra and John Requa (Crazy, Stupid, Love and Focus) have taken the memoirs of American journalist Kim Barker and brought it the big screen in the form of Whiskey Tango Foxtrot, with the people's champ Tina Fey playing the lead role. Barker spent several years in Afghanistan and Pakistan as a foreign correspondent covering stories on the war and the Taliban. For some reason Barker's name has been turned into Baker for the movie adaption of her book. Does that matter? Probably not. Hollywood's politics doesn't always/ever make sense. Moving on, Fey is the downtrodden Baker, a journalist who's played it safe for her entire career and has ended up becoming a desk jockey in a newsroom because of her tactful ways. When her boss gathers all the journalists who are single and have no children, he offers them the position of reporting in the Middle East to cover the war in Afghanistan. Baker decides enough is enough and accepts the offer. So far the movie has all the troupes of a bad romantic comedy with everything from shots of Baker's uneaten healthy lunch to her riding a gym bike with the look on her face that suggests there must be more to life. Throw all of that in with a distant boyfriend and you've got yourself a ticket to a warzone thousands of kilometres away.
Luckily things pick up when Baker lands in the Middle East. A mix of interesting characters come into the picture including a very suitable cameo from Billy Bob Thornton who plays a hardened general and eventual ally to Kim. On paper WTF has the makings of a rom com. There's the surprise love interest in the form of an arrogant but somehow charming Scottish journalist Iain, played amazingly by Martin Freeman. Then there's the alpha male Nic (Australia's Stephen Peacocke) who's Kim's security and eye candy. But things don't become too cliché with a great mix of characters that add some heart to the story. In order for Kim to get around and get stories she relies heavily on her liaison Fahim (Christopher Abbott) who is very sweet and does what he can to help the western journalist but is often pushed too far. Margot Robbie plays Tanya Vanderpoel, a made-up English reporter who is an on-again, off-again friend of Kim. Apparently Tanya doesn't feature in Barker's book so it's safe to say the producers wanted to throw Robbie into the mix that would draw a certain audience. For every few moments of potential romance and comedy WTF does manage to get stuck into some issues regarding the war. The film doesn't question why foreign troops are on the ground or what they're fighting for but stays close to other important issues, such as women's rights. This theme is particularly strong in multiple scenes where a sleazy government figure played by Alfred Monila constantly propositions Baker to exchange sex for information.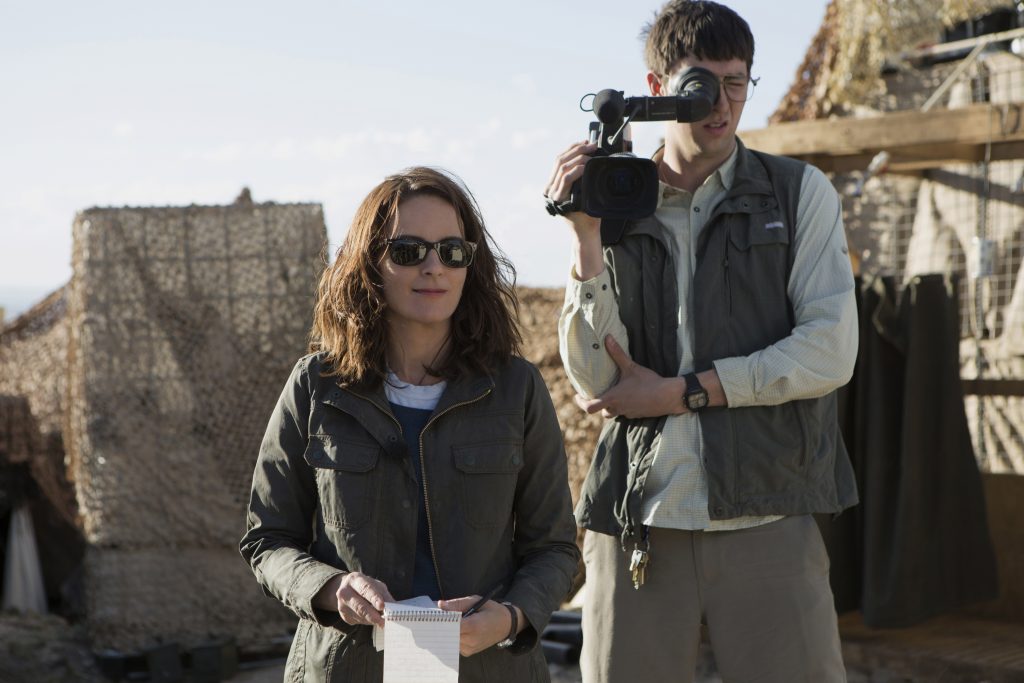 Whiskey Tango Foxtrot is definitely a movie worth watching but sadly there's not enough tread on its tires to take the film anywhere particularly interesting considering its subject matter. There are no real standout performances or scenes which make this movie a little forgettable once you leave the cinema. In saying that, it's probably better than most of the movies that are out right now, it's just not likely to be spoken about in a year's time. Tina Fey does a great job of playing Tina Fey, which is exactly what you want. The film's production team have done a good job of making New Mexico look like Afghanistan and have put forward some interesting talking points of covering what seems to be a never-ending war. Overcoming the pitfalls of telling the typical story of a middle aged woman experiencing a fish out of water situation and the regular clichés of a coming of age tale, Whiskey Tango Foxtrot does its best to tell an appealing story and for the most part it works. The best (and most meta) scene sums the movie up nicely. When Kim is at a wedding and explaining her reason for leaving her American life behind, she makes an analogy between sitting on a stationary gym bike and moving forward with her life. It's when another character turns around and says in a thick accent "That's the most white American lady story I've ever heard" that you can tell the movie doesn't take itself too seriously. And that might be the problem.
Summary: Whiskey Tango Foxtrot is definitely a movie worth watching but sadly there's not enough tread on its tires to take the film anywhere particularly interesting considering its subject matter.