Blu-ray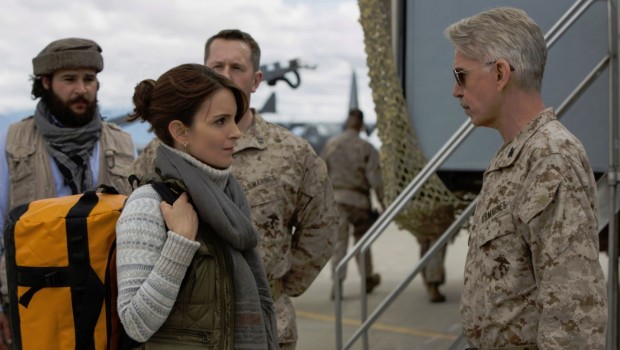 Published on August 8th, 2016 | by admin
Whiskey Tango Foxtrot coming soon to home release!
Universal Sony Pictures Home Entertainment is releasing Whiskey Tango Foxtrot – available to own on Blu-Ray, DVD & Digital from September 1, 2016.
Tina Fey (Sisters, Anchor Man 2: The Legend Continues) shines as Kim Barker, a journalist for the Chicago Tribune who volunteers to cover the war in the Middle East in Whiskey Tango Foxtrot. Directed by Glen Ficarra (Focus, Crazy Stupid Love), this wickedly entertaining comedy features an all-star ensemble cast including Martin Freeman (The Hobbit: An Unexpected Journey, Captain America Civil War), Billy Bob Thornton (Fargo, The Judge), Margot Robbie (Suicide Squad, The Wolf of Wall Street) and Alfred Molina (Spider-Man 2, Secret in Their Eyes).
A satirical take on combat journalism and an illuminating story of self-discovery, Whiskey Tango Foxtrot follows journalist Kim Barker as she decides to shake things up by taking a dangerous assignment in Afghanistan. A first-time war correspondent, Kim is inducted into life in 'the Kabubble' by glamorous reporter, Tanya Vanderpoel (Robbie). Tanya takes Kim under her wing and provides her with guidance in the middle of an out-of-control war zone.
With a clever combination of suspense and humour, Whiskey Tango Foxtrot uncovers the danger Kim and 'the Kabuddle' face in order to report stories from the front line. In the midst of chaos, between warlords and night-time partying, Kim discovers her true strength as she risks it all to find the next big story.
Based on the memoirs, The Taliban Shuffle: Strange Day's in Afghanistan and Pakistan, be moved by the touching story of the ambitious Kim Barker.