Films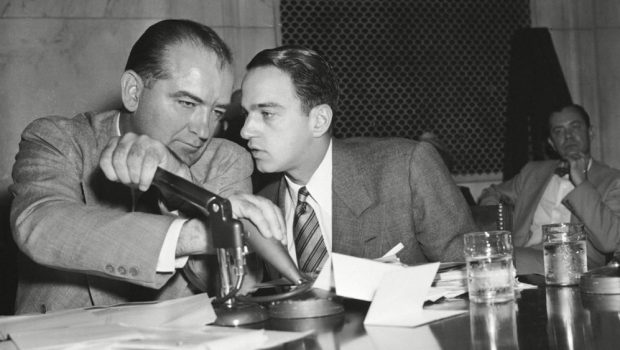 Published on December 4th, 2019 | by Damien Straker
Where's My Roy Cohn? – Film Review
Reviewed by Damien Straker on the 2nd of December 2019
Sony Pictures Classics presents a film by Matt Tyrnauer
Produced by Matt Tyrnauer, Corey Reeser, Andrea Lewis, Joyce Deep, and Marie Brenner
Starring Roy Cohn, Donald Trump, Roger Stone, and Wallace Adams
Music by Lorne Balfe
Film Editing by Andrea Lewis and Tom Maroney
Running Time: 97 minutes
Rating: PG
Release Date: the 5th of December exclusive to Dendy Newtown Sydney and Cinema Nova Melbourne
At the beginning of this documentary by filmmaker Matt Tyrnauer (Valentino: The Last Emperor, 2009), the film's subject, Roy Cohn, is described as 'the most brilliant and influential lawyer in America'. However, Cohn's contempt for people and the law deems him as being in 'the presence of evil'. The duality underlines the sheer complexity of Cohn's person. His high intelligence saw him graduate at twenty, a year too young to join the American Bar Association, but he was also bereft of moral decency and empathy. His obsession with winning and ruthlessness was amplified in the 1950s when he adopted the anti-communist rhetoric of Senator Joseph McCarthy. He assisted McCarthy as a prosecutor during the Julius and Ethel Rosenberg trial and argued the couple should suffer the death penalty for allegedly being Soviet spies. The case provided a snapshot of how even at a young age his deep ambitions to claim a place in history erased his moral compass.
Tyrnauer emphasises Cohn's personal history to provide context for his disturbing ambitions. He is described as having a privileged Jewish upbringing but true to his personal contradictions he is also labelled a 'self-hating Jew'. The documentary argues that his mother doted on him while also wanting a different son because of his appearance. Meanwhile, his father, an active Democrat, allowed Cohn to meet major public figures at a young age. He met Franklin D. Roosevelt at the age of ten and discussed politics with him at the dinner table. His contradictive upbringing climaxed during the McCarthy hearings. In addition to persecuting communists, Cohn helped McCarthy aggressively investigate people for being homosexuals. However, Cohn was secretly gay himself and was deliberately surrounded with a specific type of man once his mother passed away. Furthermore, his attempts to stop his companion G. David Schine from entering military service backfired significantly during the Army-McCarthy hearings. These are some of the examples of his early life that portray the deep conflict of his being. Prior to his death in 1986, he also refused to concede that he was suffering from AIDS. He lied about who he was his entire life.
The early years are proceeded by a chronological account of Cohn's involvement in various crimes over multiple decades. There are numerous anecdotes, including Cohn collecting insurance money from a boat accident that resulted in a young man's death. He was also indicted for fraud and conspiracy. One of the film's funniest stories recounts what happened after Cohn's own lawyer suffered a heart attack during a trial. Instead of simply waiting for a new lawyer, Cohn represented himself for seven hours. He leaned so heavily on being an American patriot that the next day the jury foreman returned wearing an American flag on his lapel and Cohn successfully escaped imprisonment. Another important chapter includes Cohn's working relationship with a young Donald Trump. During the 1970s, Trump became Cohn's protégé through the building industry. Cohn taught him how to ingratiate himself with powerful people and allowed Trump to be introduced to the mafia through construction and property schemes. The film's title is apparently a quote from Trump regarding the Mueller Investigation.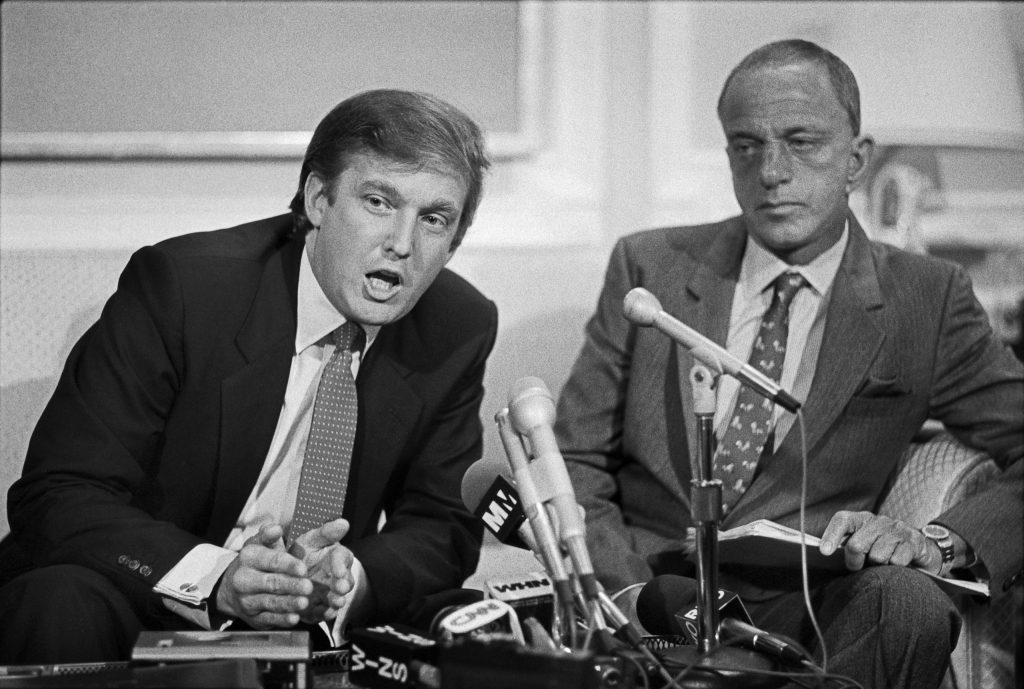 Tyrnauer employs conventional audio-visual techniques to present the information. Traditional on‑camera interviews are prioritised and include figures such as Roger Stone, Cohn's cousins, and his former boyfriend, Wallace Adams. Additionally, stock footage, still photographs, and voice over further contextualise Cohn's life. The information is outlined in a clear and coherent manner across a massive timespan of corruption. While the content is fascinating, Cohn runs below two hours meaning there is little room to unpack the most pivotal episodes. For example, an entire feature could have explored Cohn's involvement with organised crime. One brief footnote reveals how Cohn represented the gangster John Gotti and helped him escape a blatant murder charge. The conventional visual style also means the film would be perfectly suitable to watch at home without diminishing its impact. The small scale raises questions about documentaries, a pivotal part of cinema, and their future. Are cinema releases still necessary when documentaries can feature on multiple streaming platforms? The questions of format aside, Cohn remains a brisk and interesting synopsis of man whose dogged pursuit of fame and power corroded any trace of personal morality.
Summary: A brisk and interesting synopsis of man whose dogged pursuit of fame and power corroded any trace of personal morality.