Games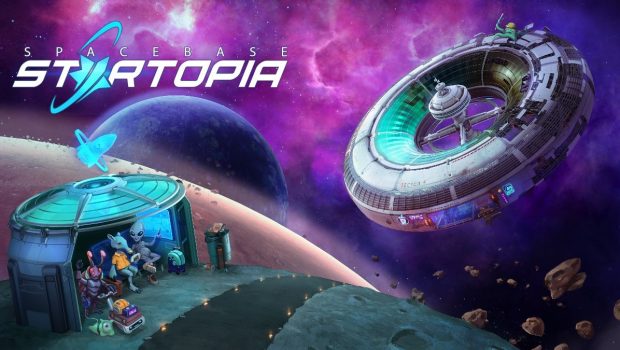 Published on March 26th, 2021 | by Alex Novus
…WHERE NO DONUT HAS GONE BEFORE: SPACEBASE STARTOPIA OUT NOW
Kalypso Media and Realmforge Studios have today announced that space station management sim Spacebase Startopia has completed its final landing checks and successfully touched down at local retailers on PlayStation 4|5, Xbox Series X|S, and Xbox One consoles, and digitally on Windows-PC/Linux/Mac.
To celebrate the explosion-less journey from beta to launch, fans can now check out a series of strategy guides aimed at helping players familiarise themselves with their new donut-shaped home and get a leg-up with their duties as Commander. Episode 1 covers the base's three unique decks, on which players can host their visitors and residents as well as construct an assortment of buildings and galactic gadgetry; Episode 2 introduces the 'Fuzzies' – cute, assistant robots who will muck-in with the less glamorous jobs around the station; and Episode 3 focuses on ensuring the player's communication skills (both verbal and telepathic) are up to snuff.
The strategy guide series is ongoing, with the first 3 episodes available now:
Spacebase Startopia sells players the galactic dream: managing their very own donut-shaped space station. Overseen and assisted (when she feels like it) by the base's sarcastic on-board AI, players will play Commander to their floating home-away-from-home on the station's three unique decks with a variety of gadgetry while tending to the wants and needs of a diverse array of vacationing extra-terrestrial lifeforms. In multiplayer, up to 4 players can work together to build the galaxy's greatest getaway, or seek oblivion unto their rivals with daring feats of economic sabotage.