Hardware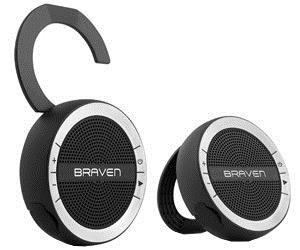 Published on December 1st, 2014 | by admin
What's new for Christmas – A water-resistant shower speaker, wireless portable hard drive, easy to use sewing machine and more…
Need help finding that perfect techno-present, than Impulse Gamer may have the answer for you. Check out these awesome Christmas gift ideas!
Kingston HyperX Cloud  RRP: AUD$149 The ultimate tool for serious gamers, the HyperX Cloud has 53mm drivers and a detachable noise-cancelling mic.  The super-soft padded headband, memory foam ear cushions and leatherette-padded cups, make it  comfortable for long gaming sessions and it is affordable too!
WD My Passport Wireless  1TB RRP: AUD$249 2TB RRP: AUD$299 Access all your files wirelessly from Apple and Android devices with the WD My Passport Wireless. Create your own hotspot and connect up to 8 devices. Stream media from the drive, upload your files, or copy over the contents of your WD card using the in-built card reader. Free your portable drive!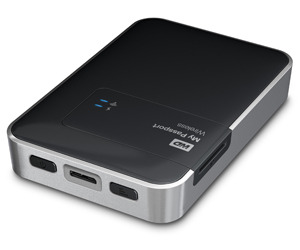 Moshi SenseCover iPhone 6 RRP:   AUD$59.99 iPhone 6 Plus:   AUD$59.99 Galaxy S5 RRP: AUD$59.99 With the Moshi SenseCover, you can see who is calling you and answer without opening the flip case.  The unique swipe plate on the exterior of the phone case can detect swiping so you can quickly answer calls while keeping your phone protected.
Simplicity By Brother SL300 RRP: AUD$299 Exclusive to Spotlight stores, the hardworking SL300 is an easy-to-use sewing machine featuring 27 built-in stitches, an enhanced range of accessories and a Simplicity® pattern from the Easy to Sew range. It provides everything you need to create intricate masterpieces straight from the box.
NVS for Microsoft Surface Pro 3 Folio RRP:  AUD$69.99 Leather Sleeve RRP: AUD$99.99 Brushed PU Sleeve RRP: AUD$49.99 The perfect blend of style and functionality, the NVS range offers optimum protection for the Microsoft Surface Pro 3. Depending on your own tastes, you can opt for a Folio style which doubles as a stand, or choose a sleeve style in either leather or brushed PU leather. Available in a range of colours, NVS is the ideal way to keep your devices protected from wear and tear.
Agent18 cases for iPhone 6 RRP: From AUD$29.99 With a wide range of designs in the range, the Agent 18 FlexShield and Slimshield cases will bring personality and individual flair to your new iPhone. Not only that, but the cases are rugged and designed to protect your phone against life's bumps, knocks and little accidents.
Henge Docks for MacBook Pro RRP: AUD$149.99 The Henge Docks Vertical Docking Station for MacBook Pro is a custom-designed dock providing the best features of a laptop, desktop and media centre PC, while simultaneously saving desk space, reducing cable clutter and showcasing sleek MacBook profile. Available for 13inch & 15inch models. Brother DCP-J4120DW RRP: AUD$199 The Brother DCP-J4120DW is ideal for the home or smaller office, giving users a compact, stylish inkjet with A3 print capabilities.  It's also easy to connect from a PC, laptop or mobile device thanks to its integrated wireless networking and is compatible with cost-effective high yield ink cartridges.
iStablizer MonoPod RRP: AUD$49.99 The ultimate selfie-stick, the iStabilizer MonoPod includes smartMount making it compatible with iPhone 4, 4S, 5, 5C, 5S, 6 and even the 6 Plus. It also works with Samsung Galaxy Note and Galaxy S as well as with virtually any smartphone currently available on the market (up to 3.5″ 90 mm wide).
AMD Radeon R9 285 RRP: From AUD$319 The Radeon R9 285 brings the robust feature set of AMD's Radeon R9 290 series graphics, like support for Project FreeSync and AMD TrueAudio technology, to even more gamers. An affordable but powerful graphics card, it is the perfect to play the latest and greatest games on the market.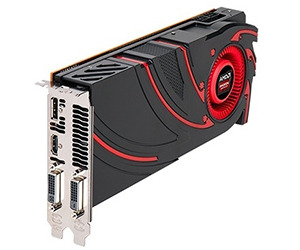 Kingston MobileLite Wireless G2 RRP: AUD$59.95 The Kingston MobileLite Wireless G2 is like a digital swiss army knife of devices. It is a mobile media streamer that also serves as a portable storage, card reader, router, and charger in one. free up space on your mobile devices, share data with eight users at once, and post and share images to social media.
Catalyst Waterproof Case for iPhone 5 RRP: AUD$79.99 Super slim and stylish, this fully functional all weather case is the ultimate in protection. Designed to be your case for everyday life and ready for all of your adventures, it comes in a variety of cool colors and is designed to be waterproof to 5m (16.4 ft) and handle drops from up to 2m (6.6 ft).