Comics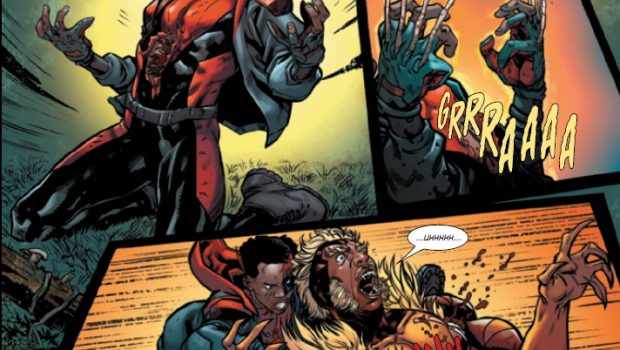 Published on April 18th, 2022 | by Tim Chuma
What If…? Miles Morales #2 (2022) Review
Summary: Worthwhile if you want to see someone else playing Wolverine but it seems this particular storyline has been well covered by now.
In this instalment of the What If story Miles ends up being Wolverine in this dimension and his other family members turn out to be Agent J and Sabertooth and they all have to face off against each other.
This particular dimension seems to be one of the bad ending storylines as Wolverine often has happen in his stories. There does not seem to be any sign that the other Miles will be coming over from the other dimension to help.
I would recommend this one if you are a fan of Miles Morales and the Wolverine character but want to see someone else playing him.
At this point it seems like I have seen this exact same storyline play out with the XMen dozens of times although that might just be watching Days of Future Past in the last few years. If you are not tired of the storyline it would be more highly recommended.
Comic details:
Writer: John Ridley
Penciler: Farid Karami
Cover Artist: Sara Pichelli
Publisher: Marvel
Published: April 13, 2022