News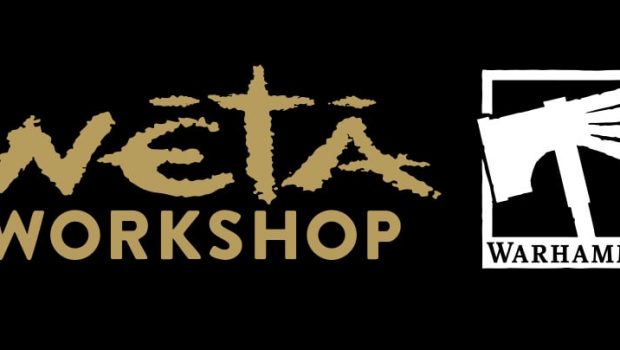 Published on September 14th, 2023 | by Admin
Wētā Workshop teams up with Games Workshop
Wētā Workshop, known to many for their work on The Lord of the Rings trilogy, has joined forces with games giant, Games Workshop, the creators of the world's most popular fantasy miniatures hobby, Warhammer. Wētā Workshop will craft officially licensed, 1:6 scale premium Warhammer statues that will strike a chord with fans around the globe.
While The Lord of the Rings remains a fan-favourite (and this year marks the 20th anniversary of the release of The Return of the King), Wētā Workshop has diversified into a wide range of popular franchises, characters and brands ranging from comic-turned-hit television series, The Witcher, to Warner Brothers' DC Comics heroes, and the newest addition, the ever popular Games Workshop's Warhammer.
Wētā Workshop's Consumer Products division has grown significantly in scale and reach since its inception nearly 20 years ago. When started, it was a way to keep the company's creative crew employed between the feast or famine provided by film projects.
Today, it employs a dedicated team of almost 40 people while utilising the creative talents of the wider workshop team. Their products adorn shelves all over the world, connecting Wētā Workshop to a pop-culture fan base in the tens of millions. In a single year, the New Zealand based company has despatched almost 200,000 collectibles to fans around the globe with many of them being prized, limited-edition items.
"The art of storytelling and accurately understanding lore to faithfully represent characters and environments from intricate fantasy worlds is in our DNA. This is where we creatively thrive. We have a proven track record in the 2,500 plus individual items we have crafted since starting this journey, many of which have sold out.
The opportunity to bring these two creative giants together and to be able to work with Games Workshop is a dream come true and an opportunity I'm immeasurably proud to be a part of" says Jules German, Creative Director at Wētā Workshop Consumer Products division and self-confessed Warhammer fanatic.
"Wētā Workshop are world renowned and we are thrilled to be collaborating with them to create amazing 1/6th scale officially licensed statues for Warhammer 40,000 and Warhammer Age of Sigmar. The quality and detail are going to blow people away, and we can't wait to share what they've been working on in the coming months." said Owen Rees, Group Head of Licensing of Games Workshop.