Hardware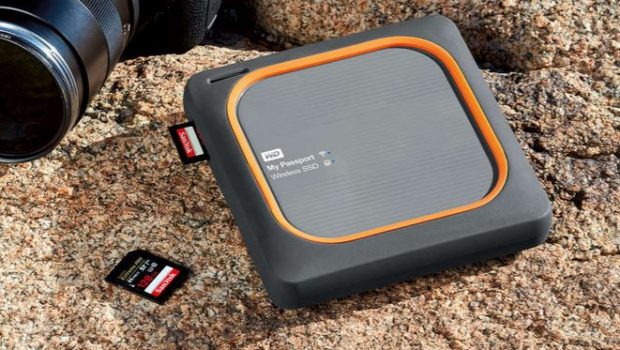 Published on March 29th, 2019 | by Admin
Western Digital's Top Tips for World Backup Day
Mobile and Tablets
Everyone has experienced the fear of losing precious photos and memories when dropping or misplacing your phone. Even getting a new phone can be a great cause of stress in attempting to transfer years of data from one device to another.
For those with an iPhone or iPad, the SanDisk iXpand Base is a fantastic option, backing up all of your previous photos, contacts and data whilst charging your device at the same time.
Don't fret if you're an avid Android user! SanDisk microSDHC cards are an easy and affordable way to expand your android's onboard memory, meaning you can capture more photos and video, carry more files and enjoy your favourite music wherever you go. These are also easily transferrable between devices.
PlayStation 4
Games are increasingly taking up more space as each new release forces gamers to delete old games and save data in order to download a new game.
Using external storage such as the WD Gaming Drive gives users a massive boost in space on their console, expanding the capacity on your PS4™ console by up to 4TB (or up to 100 games!). You can even load games directly to the WD Gaming Drive and play with friends on other PS4™ consoles without having to reinstall.
Digital Camera
For photographers, the issue of storage space is a never-ending struggle! Scrambling the FAT table in a rush to delete images from your memory card, drone and video footage chewing up large amounts of space, the list of storage issues goes on.
An external drive such as the My Passport™ Wireless SSD  is a huge help for the photographer on the go, providing an all-in-one portable drive with shock-resistant technology to preserve photos and videos captured on your cameras and drones. The best feature? The one-touch button allows you to save photos directly from your camera without having to plug it into a computer!
Personal Computer
With the digital age upon us, the preference for saving family photos is via our computers instead of physical albums. With this comes the issue of losing memories and personal documents saved on your home computer, due to a lack of storage.
To help keep your home computer files safe, upgrading your hard drive is an easy fix. The WD Blue line is a great option for everyday computing, providing more storage space and fast load times. The best part about these hard drives is easy installation and usage. There's no need to be a tech expert when using this one.
External hard drives or SSDs are an even easier option with simple plug in play technology. My Passport™ Ultra is a great example of a portable drive that offers an easy way to expand your storage. Password protection is also available to prevent sensitive files being accessed if the drive is lost.