Hardware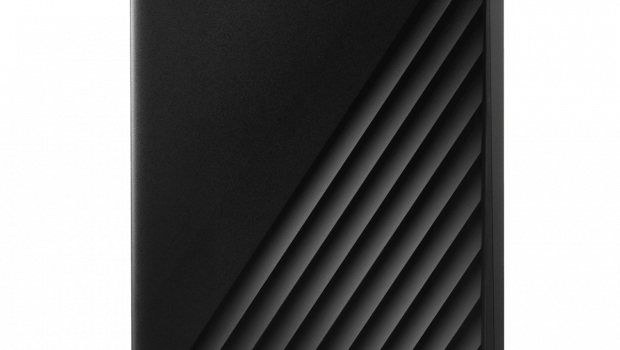 Published on July 16th, 2020 | by Scott De Lacy
Western Digital My Passport 5TB External Hard drive – Review
The My Passport series has been around for quite some time now and offers many hard disk solutions to suit almost every end user; this one is the 5TB USB 3 or to be specific the WDBPKJ0050BBK-WESN, according to the sticker on the box.
Taken from the official product data sheet, this drive includes:
Slim design
Automatic backup
Password protection
256-bit AES hardware encryption
Up to 5TB capacity
3-year limited warranty
First impressions
The box is quickly recognisable as a Western Digital My Passport drive, yet is understanding and aesthetically neutral to look at.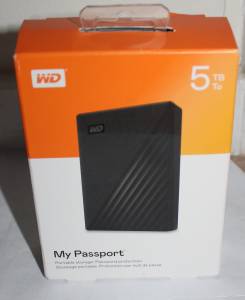 Inside the box it is rather simple, but elegantly packed in the plastic holder which can continue to serve as a nice carry case for the laptop bag!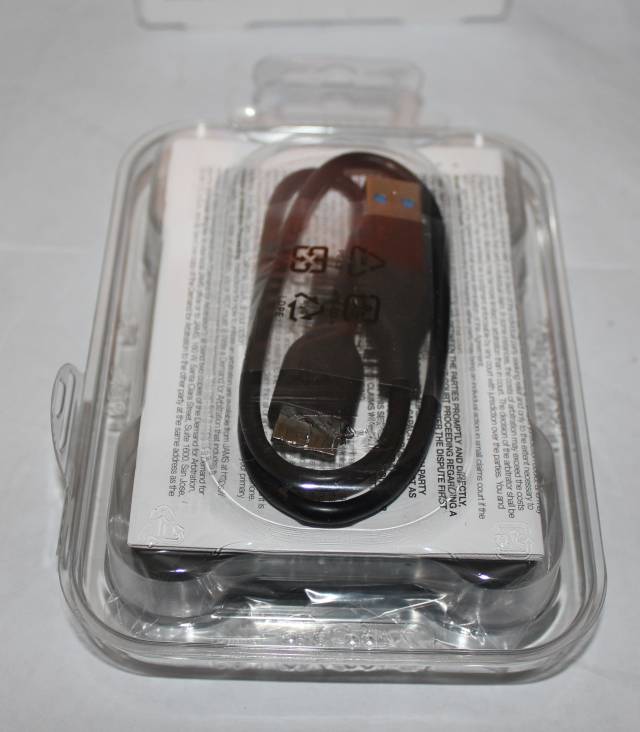 A quick look at the license agreement which is actually included inside the plastic case with the hard drive, explains that by opening and using the hard disk you have (already) agreed to waive your inherit legal rights in a number of ways. These are the kinds of things one might want to know about before purchasing the hard drive; for those playing at home, take a good look at the photo and perhaps this link.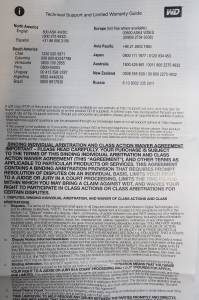 + View the full legals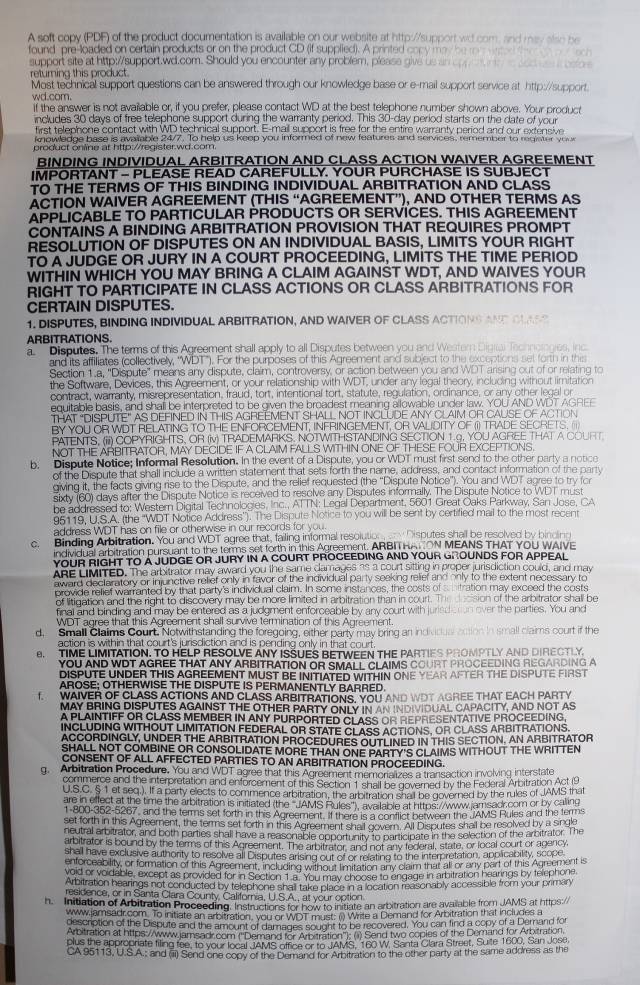 The hard disk itself feels rather cheap in the fingers, especially when considering WD My Passport disks from five-plus years ago. The plastic quality is fine but the edges are not fully aligned and feel rough to the fingers. The enclosure looks and feels like a mass produced plastic-enclosure that would be included in a hobbyist project electronics kit. Nevertheless it is of good quality and strength and feels rather durable, so perfectly fit for purpose.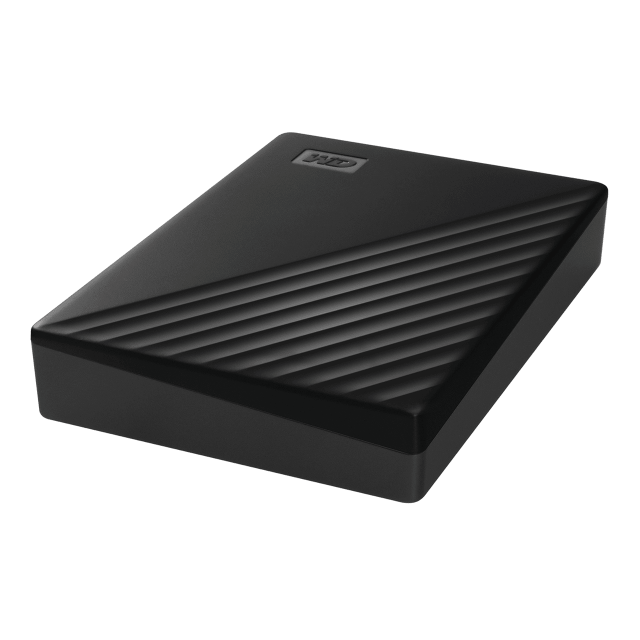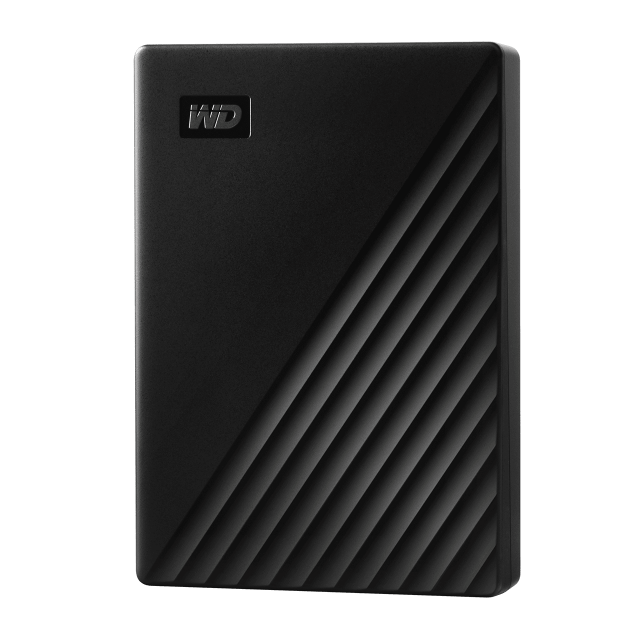 The included cable has a good insulation and feels stiff and sturdy – although perhaps a little too stiff and sturdy; one may suspect that a solid core wire has been used rather than the accepted and expected stranded core, which means the wire is not overly flexible as it should be, very odd.
Connecting the drive yields all the expected results; On a Windows 7 platform the hard disk is detected and mounted automatically using the default driver suite. The Western Digital software is on the hard disk as a Windows EXE and as a Mac OS X DMG file.

The disk is the correct size and the hardware ID's are all as expected.
Testing and benchmarks
One of the features of this hard drive is the inbuilt security feature of the hard disk. 256-Bit password protected encryption. In order to utilise these functions, as it has always been the case – the Western Digital software suite needs to be installed.
Installing WD Discovery
The installation started without issue, requiring administrative privileges and without any choice of installation directory.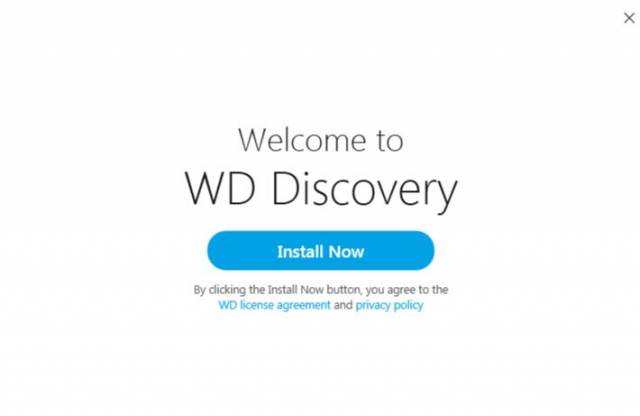 Immediately the option to share your information to Western Digital is offered, opting out is promoted below the share info button.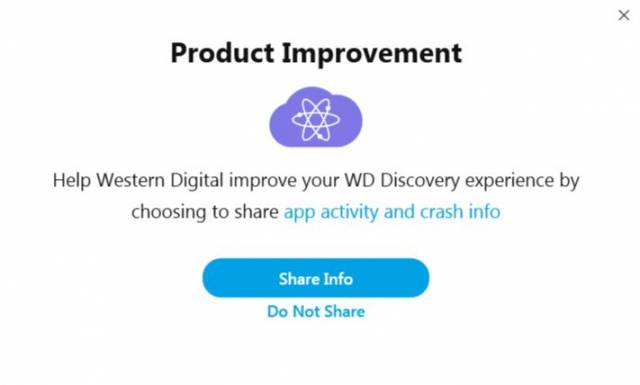 Naturally when clicking on do not share; there is another attempt to share the information.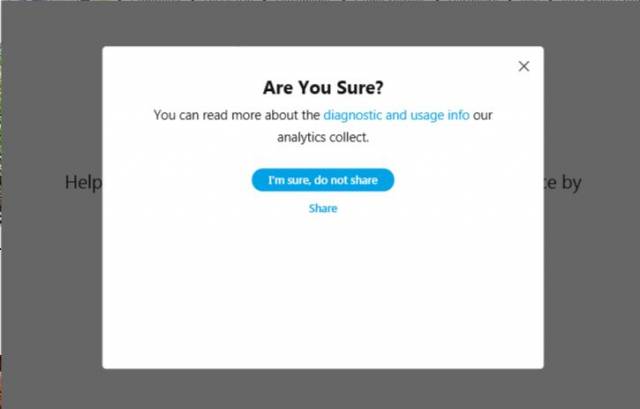 After this the installation starts with a download pass and then extracting and install. Three promotional slides are rotated while you wait.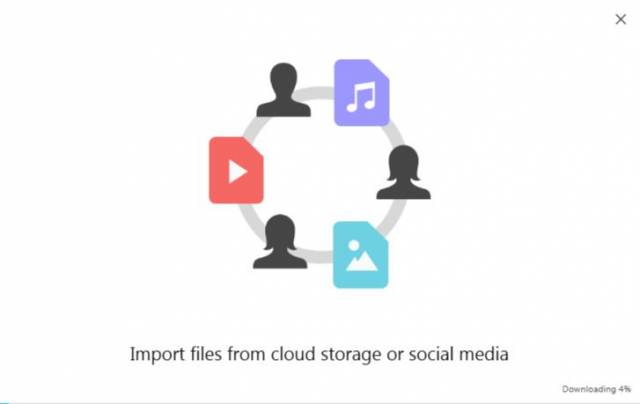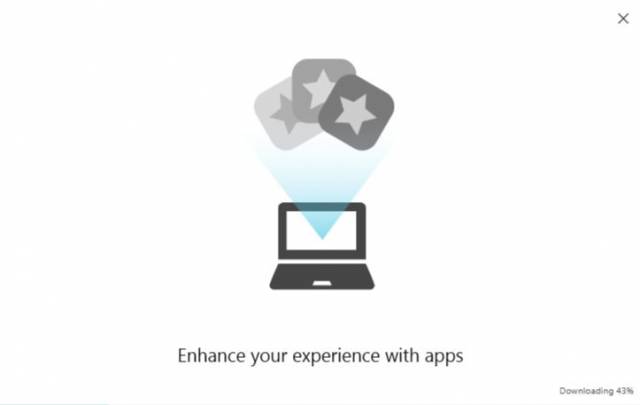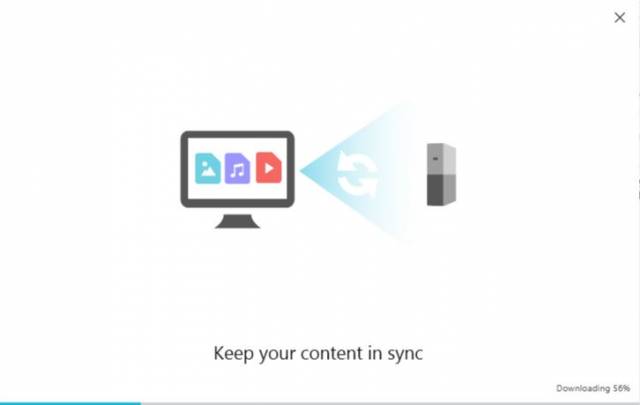 At the completion of this, there application is contained as a task bar icon which for some reason failed to display for more than a second when activating it. Eventually you can get around this and undock it from the task bar. This is what it looks like: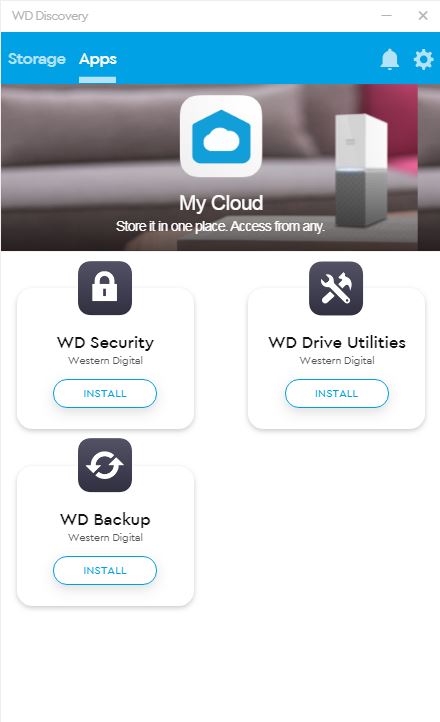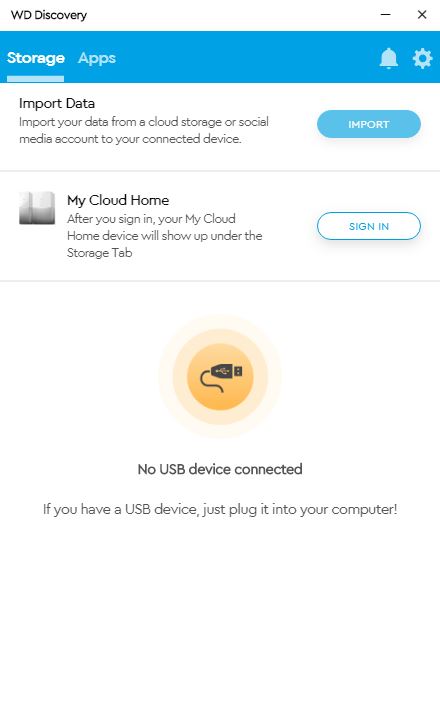 Unfortunately, the application failed to recognise the hard drive even after multiple attempts to connect and disconnect it. The features of this hard drive, namely the encryption rely on the application detecting the hard drive so that was the end of testing the software and those features.
Speed and performance
As far as speeds and performance, this hard drive was tested with ATTO Disk Benchmark platform.
Test 1: 512B-64MB, 256MB test sequence.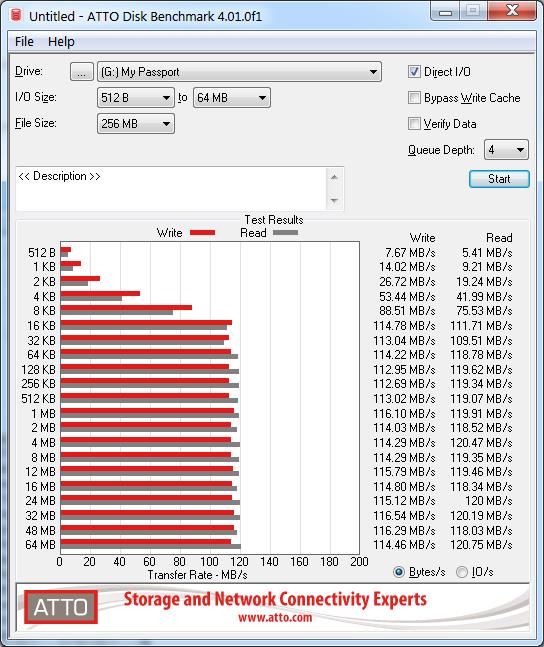 Test 2: 512B-64MB, 32GB test sequence.
Test 3: 512B-64MB 512MB with Write Cache disabled, test sequence.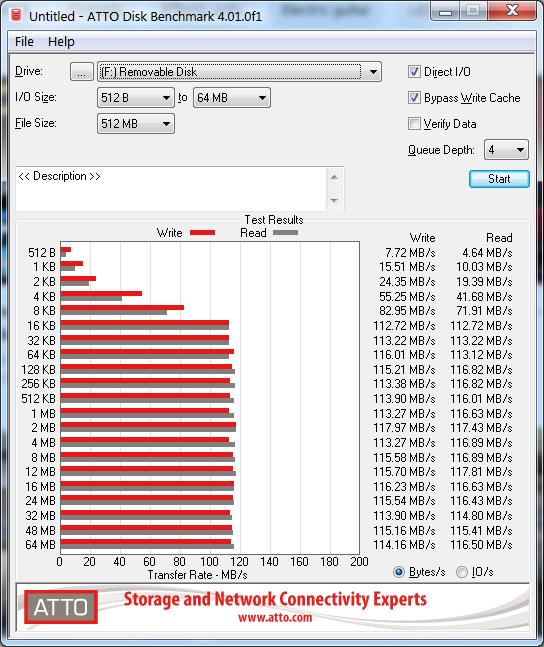 As shown, the hard disk is actually quite consistent in read and write performance, with average writes ~115MB/s and reads up to 115MB/s. Smaller files will likely read a bit faster but not beyond 120MB/s as shown.
In terms of a real world test, copying some large 1GB-10GB movie files, maximum write speeds of 159MB/s were shown in Windows file copy, which of course slowed down towards the end.

Also during use, the disk was reasonably louder than similar external hard drives, similar in volume and tone to a case fan in a computer. Placing the disk on your computers tower or box may make it somewhat audible. No concern at all here, but in a silent room you would notice it.
Final thoughts
As the software failed to work with the hard disk it does not bode well. The encryption functionality could not be evaluated and the performance of this function is unknown. However software encryption options with built-in encryption such as Windows Bit-Locker and other 3rd party solutions pre-installed on operating systems exist and typically these are often preferred anyway.
The WD software may be useful for those whom already use the My Cloud Home ecosystem but it is otherwise entirely bloatware for any person just wanting a reliable external hard drive, and to be perfectly frank – The idea of giving up the data to the mercy of WD software that, in this case isn't working and for others could work, yet possibly be withdrawn via an update at any time is more than enough incentive for most to never use the encryption function for anything important.
It is equally concerning and perhaps many would agree that the number of attempts for data collection and information gathering that the application attempts is intrusive. Equally the legal terms and conditions may not be agreeable for certain users or in certain countries and these factors should never be ignored because "legal stuff is boring".
The Read/Write performance is good in that in this cursory test it was consistent; this could be an important factor for many uses, such as a backup target for example. 5TB is a fair size for a backup disk, but most non-SSD hard drives do have (if only slight) reduced performance towards the larger surface area of the platter – that is once the disk gets 'towards the end' the write performance can reduce.
With that being said, the decision for purchasing this disk should come down to the price point and intended use, after considering this and several other reviews on the products you are considering.
Don't bother buying this disk for its security features, but do remember this hard drive comes with three years warranty from Western Digital.
Summary: The WD My Passport 5TB disappoints with its software, but offers a consistent read/write performance.