Hardware
Published on July 21st, 2022 | by Chris O'Connor
Western Digital My Passport 2TB HDD Review
Summary: Portable backup that is smaller than a phone and easy to use.
To celebrate International Friendship Day on the 30th of July, we're reviewing the Western Digital My Passport 2TB HDD to help you easily share your memories with your friends and loved ones!
Who doesn't need more storage space? Long gone are the days when you could fit your most important files on a 5.25″ floppy disk… with programs typically taking up Gigabytes and even image files now with their super high resolution taking up far more space than before… it doesn't take long to start running out of room.
But all isn't lost, Western Digital have a range of portable Hard Drives to ease your storage woes. Even just grabbing the box gives you an indication that this thing is compact, when you take it out of the pack you see just how small it is. Western Digital say it "fits in the palm of your hand" and that is true… but it might give you a better idea of the size if I say it's roughly the size of a pack of cards (though a bit slimmer).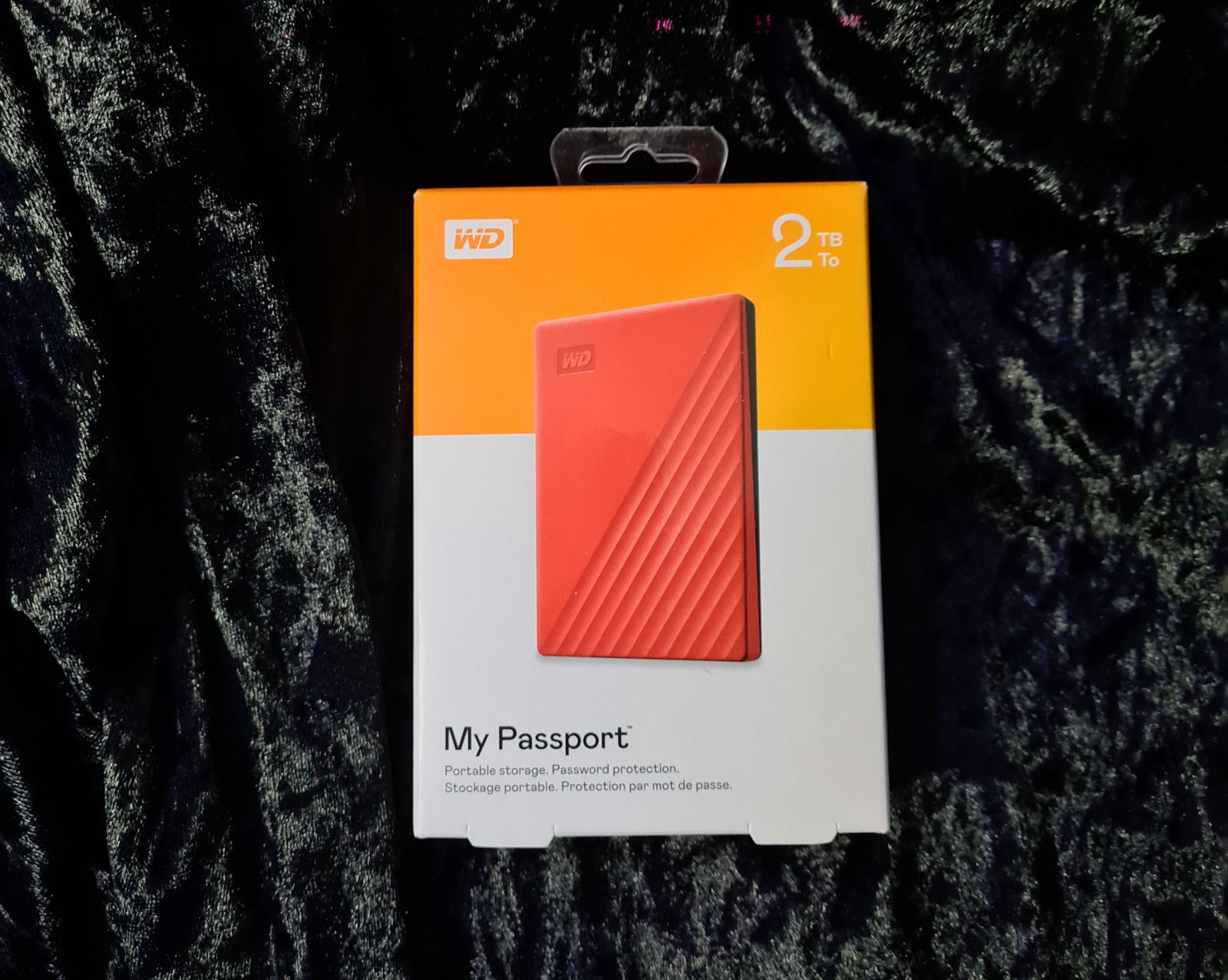 But before I get too far in, I would like to give a huge thanks to Western Digital for a little packaging feature. Many people who have had to remove items from plastic packaging will know that it can be a nightmare… either you have to cut your way in (and sometimes end up cutting yourself on the jagged edges of the plastic), or you have to fiddle with the edges till you can finally pry it open. Well Western Digital have kindly provided a bit of plastic packaging with tabs on the top and bottom so you can easily pull it apart… that may not seem like much, but I really appreciated how easy it made accessing the product.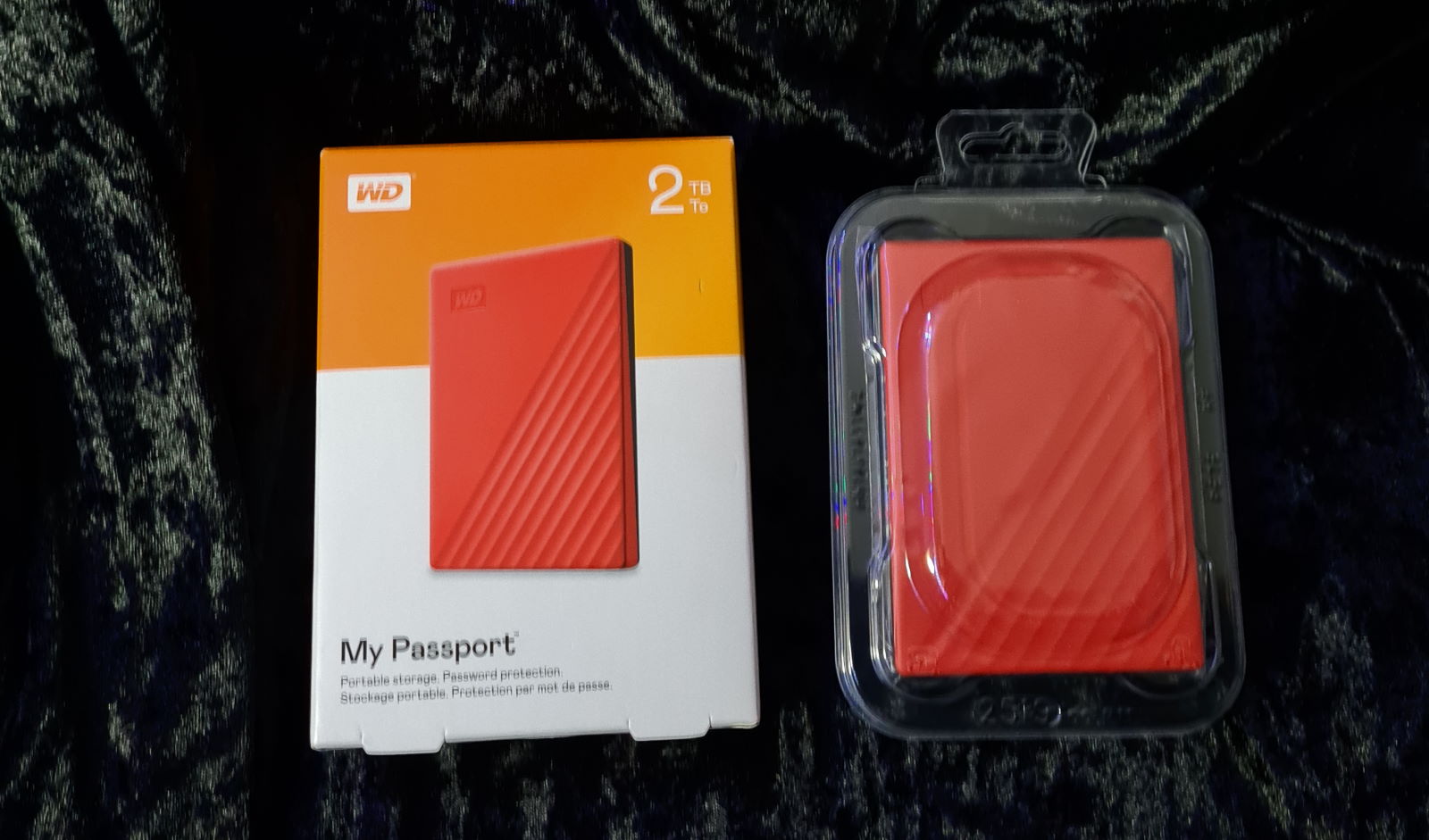 The other thing you might notice when opening the pack is there isn't much here… just the essentials, the drive, the data cable and a very wordy document… no it's not a manual, it covers legal issues… a bit of a surprise as I was expecting just a note about what to do… but it turns out it's so easy to get started that you don't need anything else.
Yep… it's easy to use. Simply plug the cable into the drive (you can't mistake which end goes in where), plug the other end into your computer and you are good to go. I'm using a Windows 11 machine and it quickly detected the drive as a storage device and I had full access within moments. At this point, if you want to, you can run the file that comes with the drive in order to set up WD Backup… essentially it allows you to setup an automatic backup schedule (quite handy if your use of the drive is ongoing system/work backup etc). Speaking of backing things up for work etc… if you feel the need to protect your files (and given how very portable this drive is, it is easy to imagine taking it places it could end up falling into someone else's hands), you can activate password protection via WD Discovery.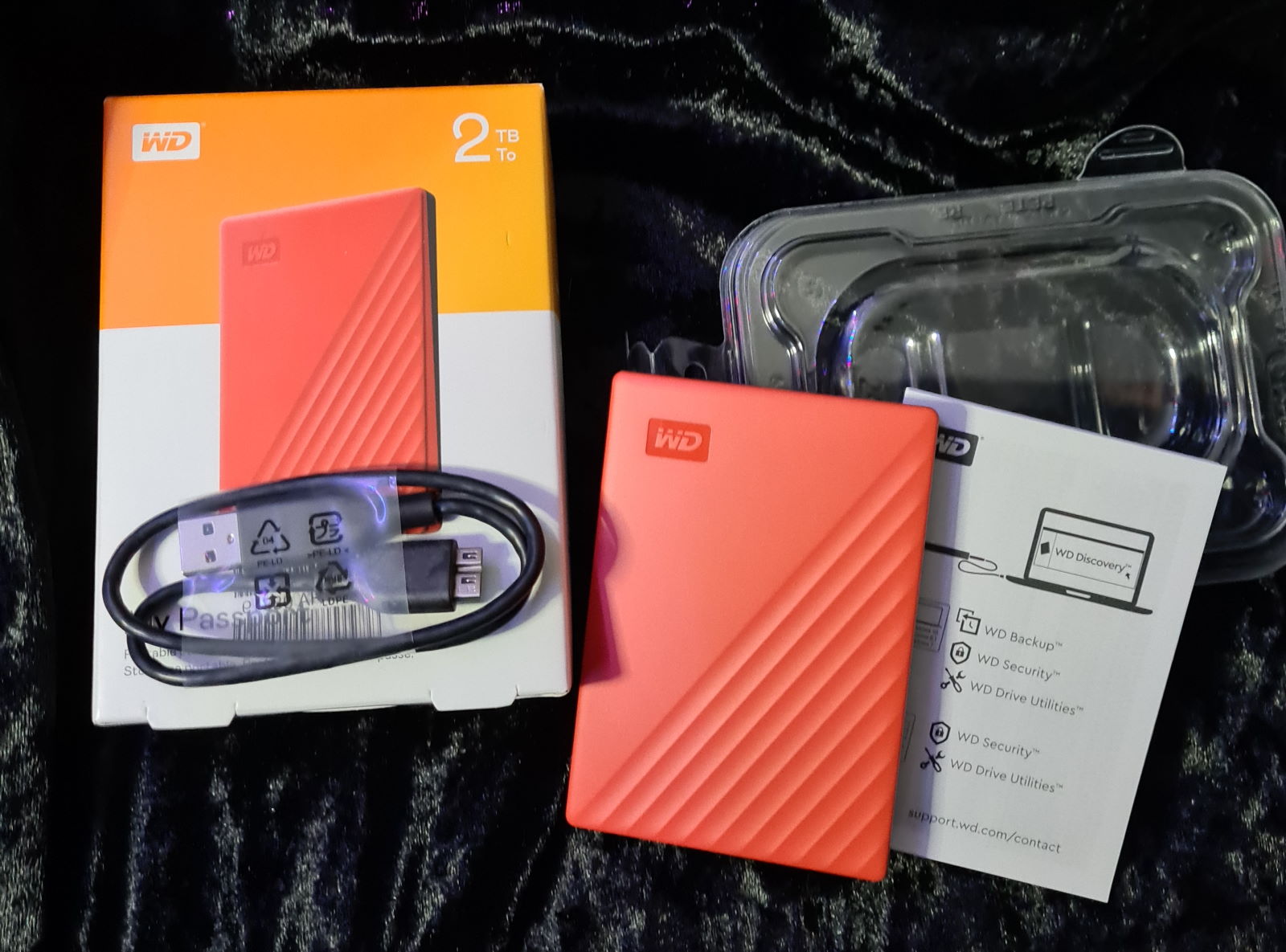 If you aren't fussed about setting backup schedules or locking down anything you store on the drive… you really just want to transfer those massive directories of family photos etc… you can simply transfer straight to the drive as you would any other file transfer. If you are lucky enough to have USB 3.2 Gen 1 then your file transfer will be nice and fast. My USB setup is getting a bit old but I was still able to hit pretty consistent 100MB transfer rate.
Final Thoughts?
For it's size it's a real gem. 2TB in such a small form factor and being so easy to just plug in and get straight on with transferring files is brilliant. If you work in a field where you frequently run out of space (I'm thinking something like professional photographer)… this is a great option, you could have a whole bunch of these in a home office without taking up much physical space but providing a great deal more digital real estate. The only real issue is the transfer cable is pretty short… nothing a USB extension cable can't fix though.
Definitely recommended for anyone in search of more space whether for home or on the road.