PS4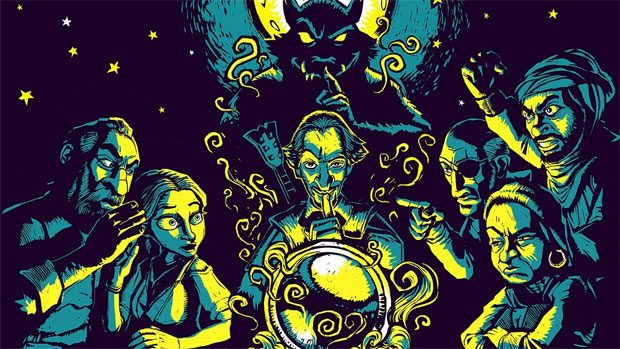 Published on December 17th, 2016 | by James Wright
Werewolves Within PSVR Review
Summary: Werewolves Within is quite clever and one really enjoyable VR experience on the PlayStation VR but its premise may get a little repetitive!
Werewolves Within is developed by Red Storm Entertainment and is available on the Oculus Rift, HTC Vive and PlayStation VR (reviewed) which is quite a dramatic title that requires players to 'out' the imposter in their group. The game even supports cross play which makes it easier to find players in this strange game of cat and mouse.
On that note, the game is based on the Russian party game by Dmitry Davidoff called Mafia which required the players of two teams to help 'out' the enemy which was done through a series of questions, body language and skills. Amazingly it works just as well on VR!
So although it's not the latest blockbuster VR game, the concept is quite unique on this format which is a cross between Cleudo meets the world of Telltale Games' the Wolf Among Us with some great psychological twists thrown into the mix. On the PlayStation VR, the download size is around 8GB and once installed, you're ready to experience Werewolves Within.
When you're ready to play, you'll find yourself in a lobby where you can commence your descent into chaos. In the world of VR, the game mimics your body movements such as crossing your arms, standing up, looking around and even the mouth of your character when you use the PS4 headset. It really makes you quite the actor!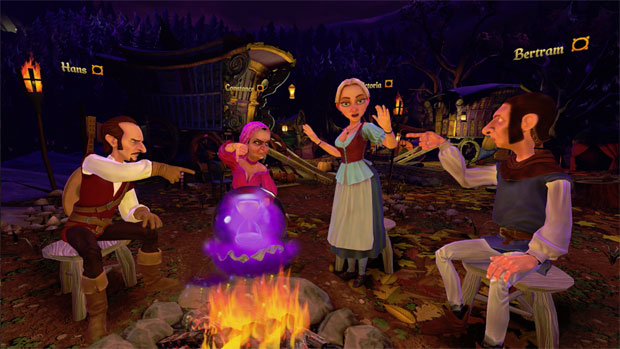 The mechanics of the gameplay is split into two combatants which includes villagers and werewolves who are disguised as humans. So as you go around the group one by one, you quiz and question each other in order to uncover who the villain or villains are. Of course, this works against you as well and more importantly the VR component actually feels like you are back in the days of yesteryear as you experience your very own witch hunt or try to throw people off your scent. To help with the illusion, there is even the options of disclosing some emotions through the menu in order to help uncover or hide your own dark nature. It's really quite a deceptive game!
Furthermore, each of the players are assigned a role. The werewolf or werewolves also have turncoats in their group to help trick the others in not voting for them. Given there are a handful of roles such as the saint or the tracker who also have their own skills to help out the werewolves, it's quite a clever premise that works extremely well on VR. Given that, there is a slight learning curve in the game, depending on what role you have been assigned to play, including abilities and at first I was nervous because I was with a group of strangers but after awhile, you actually get drawn into this amazing interactive VR experience as you race against the clock.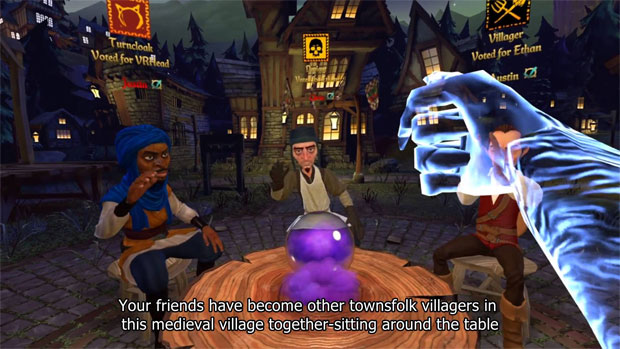 Graphics/Audio
Graphically, it's a cartoon-inspired game in the world of VR and although a little on the basic side, it still draws you into the immersion factor of this new gaming platform. Audio and music work well and when combined with the graphics and gameplay, it creates a thrilling social experience on the PlayStation VR. The highlight of the graphics however is how the VR system picks up your body movements which gives you quite an interactive avatar in this world that is definitely needed when you're trying to uncover the villains or hide your identity. It's definitely a highlight of this technology.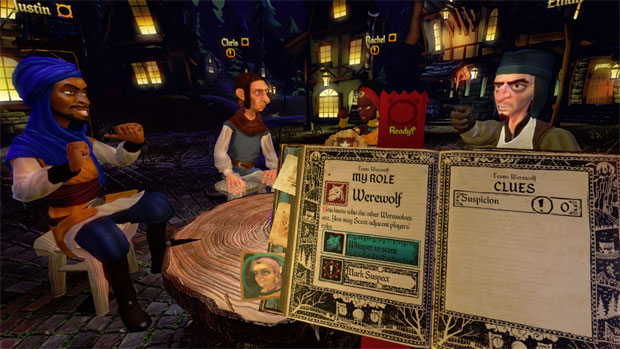 Final Thoughts?
Werewolves Within is a very clever game that successfully turns a real-world party game into the virtual sphere that works on all levels. It's quite clever and one really enjoyable VR experience on the PlayStation VR but its premise may get a little repetitive!