Games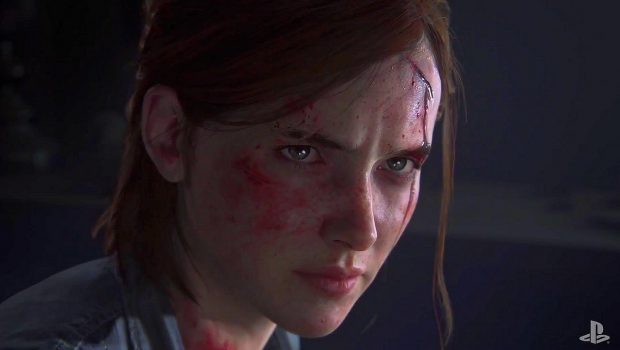 Published on August 17th, 2020 | by Adrian Gunning
Welcome to PlayStation Australia's 2020 Father's Day Gift Guide!
Not sure what to get Dad this Father's Day? Look no further, because PlayStation Australia has a range of incredible gaming and entertainment gifts for all kinds of Dads. From top-of-the-line entertainment consoles, to incredible first party software and everything in-between, give Dad the gift he deserves this Father's Day with PlayStation!
Hardware 
PS4 Pro
Dad with the very best gaming has to offer with the PS4 Pro. With dynamic 4K gaming and entertainment experiences and a wealth of gaming possibilities available, the PS4 Pro offers leading-edge technology to deliver the fastest, sharpest, most responsive gaming experiences ever seen.
o    RRP $559.95
o   Learn more about PS4 Pro here
PS VR Starter Pack
Get immersed in gaming with the PlayStation Virtual Reality bundle, including a PS4 Camera and PlayStation VR Worlds. Watch Dad journey through different VR experiences, from diving with sharks to participating in a London heist. Best of all, you can have just as much fun watching the action unfold from the couch!
o    RRP $419.95
o    Learn more about PS VR here
Software
Ghost of Tsushima
Let Dad live out his Samurai fantasy in this open-world feudal japan epic from Sucker Punch Productions. Ghost of Tsushima tells the story of Jin in his quest to reclaim his home, the isle of Tsushima in which he must make the most difficult decision of his life: honour the tradition and customs of his samurai upbringing and maintain a fight he cannot win, or deviate from his samurai path to protect the island and its people by any means necessary.
Marvel's Iron Man
Has Dad always wanted to be a superhero, now he can be! With Marvel's Iron Man VR, he can don the PlayStation VR headset to suit up as the Armoured Avenger in an original Iron Man adventure! Using two PlayStation® Move motion controllers, Dad can fire up Iron Man's Repulsor Jets and blast into the skies with an arsenal of iconic Iron Man gear at his fingertips, facing off against one of Iron Man's greatest foes in high stakes, action-packed battles along the way!
The Last of Us Part II
The sequel to one of PlayStation's biggest games of all time, immerse Dad in a post-apocalyptic story and journey for Justice through the eyes of Joel and Ellie in The Last of Us Part II. He can experience action-survival gameplay of tense melee combat, fluid movement and dynamic stealth while discovering an emotional story challenging his notions of right and wrong.
Services 
PlayStation Plus
Give the gift that keeps on giving! Unleash the full power of the PS4 and let Dad enjoy exclusive discounts, access to an online global community, online multiplayer, 10GB of cloud storage and monthly handpicked PS4 games for him to download and play throughout his membership with a PlayStation Plus membership.
RRP $79.95 (12 month subscription)
RRP $33.95 (3 month Subscription)
RRP $11.95 (1 month subscription)
Available to purchase on PlayStation Store
Wallet Top-ups 
PlayStation Store Wallet Top-Up
Can't decide? Give Dad the gift of freedom with a PlayStation Store Wallet Top-up! Dad can buy whatever his heart desires through the PlayStation Store including downloadable games, special game add-ons, full length movies, TV shows plus loads more content that is compatible with a PS4, PS3 or PS Vita.
Available in $30 and $50 options
Available to purchase from select retailers