Games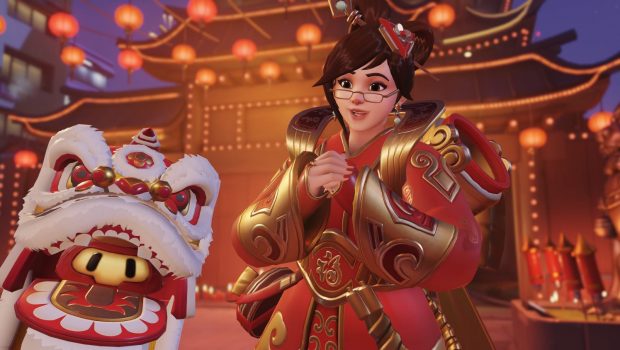 Published on January 25th, 2017 | by admin
Welcome to Overwatch's Year of the Rooster!
Light the lanterns and launch the fireworks—Overwatch's Lunar New Year celebrations have begun! From now until 13 February AEDT/NZDT, you can ring in the Year of the Rooster in Overwatch style. Earn and collect more than 100 seasonal cosmetic items from our special Lunar Loot Boxes, enjoy a festive fireworks display on Lijiang Tower, and play capture the flag in Overwatch's newest brawl. Welcome to the Year of the Rooster!
Good luck and great fortune await you
As with our previous events, Overwatch's standard Loot Boxes will be taking a three-week break. Instead, any Loot Box that is earned or purchased during the Year of the Rooster event will come from our Lunar Loot Box inventory, each containing at least one item from the collection. The contents of our Lunar Loot Boxes are random, but if you're eyeing a specific spray, victory pose, emote, highlight intro, or skin, they can all be crafted with credits through the Hero Gallery during the event. Once you've unlocked the item, it will stay in your inventory forever, so you can celebrate the Year of the Rooster even after the Lunar New Year event ends!
Capture the Rooster
No Overwatch event would be complete without a first-class brawl, and for Lunar New Year, we're unveiling a mode that players have been asking for since the game's release: capture the flag! In Capture the Rooster, teams will face off on Lijiang Tower, attempting to secure the enemy flag while the opposing team does the same. It's a fast-paced game mode that will force players to re-evaluate their understanding of Overwatch's team compositions, as they attempt to construct a line-up that is simultaneously built for offensive speed and defensive stability.

We're excited to celebrate the Lunar New Year with all of you, so grab your family and friends and jump into a game.
The Year of the Rooster is live RIGHT NOW on PC, PlayStation 4, and Xbox One.