Games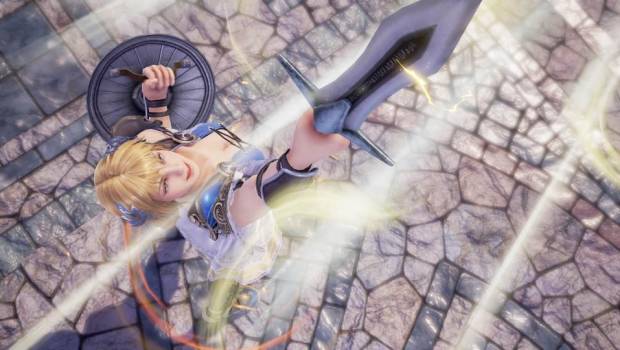 Published on December 10th, 2017 | by admin
WELCOME BACK TO THE STAGE OF HISTORY WITH SOULCALIBUR VI COMING IN 2018 FOR PLAYSTATION 4, XBOX ONE AND PC DIGITAL
Sword battles between Mitsurugi and Sophitia revealed in the first trailer 
Famous weapon-based fighting franchise is back with SOULCALIBUR VI, scheduled to be launched in 2018 for PlayStation®4, Xbox One and PC Digital. BANDAI NAMCO Entertainment Europe is extremely delighted to announce the comeback of SOULCALIBUR series following the 20th anniversary of the franchise. Two decades after its first iteration, SoulCalibur VI returns to its roots while bringing brand-new gameplay features to the fight.
Click here to watch the announcement trailer: https://youtu.be/zBSRlq6udyw
SOULCALIBUR VI has never looked more dynamic or dramatic, intensified with eye-popping graphics powered by Unreal Engine 4.Travel through the signature 16th century stages and experience the struggle for the two legendary swords using a complete roster of returning iconic SOULCALIBUR characters including Mitsurugi and Sophitia, along with some newcomers! Gameplay has been revamped with all new features such as the Reversal Edge system allowing players to take balance between attack and defense. Once the Reversal Edge is activated, players can defend against opponent attack without any break and directly counterattack with a powerful attack. These deep tactics and battles will be highlighted through a dynamic camera.
SOULCALIBUR VI will be launched in 2018 for PlayStation®4, Xbox One and PC Digital via STEAM® and other distributors. For more information about the game and other products from BANDAI NAMCO Entertainment Europe please visit: https://www.bandainamcoent.com, follow us on Facebook at https://www.facebook.com/BandaiNamcoEU , or join the conversation at https://www.twitter.com/BandaiNamcoEU .