Games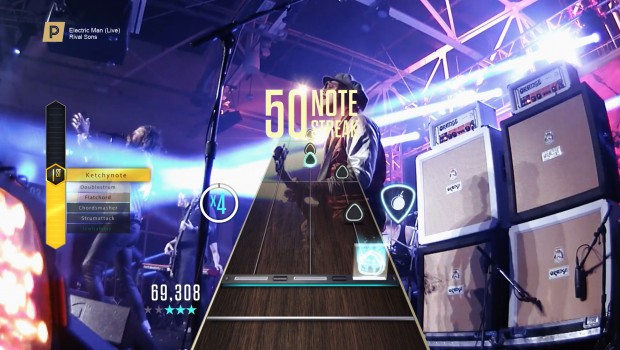 Published on December 17th, 2015 | by admin
Weezer Live Concert Tracks Now Playable in Guitar Hero Live
As you may have already seen, one of the biggest innovations of Guitar Hero Live is the ability to get recent live concert recordings, note-track the footage with the trademark Guitar Hero gameplay, and then put the video in-game to be playable in a short amount of time. Today, Activision is once again delivering on that promise with a new set of live music experiences featuring performances by the eponymous LA alt rock band Weezer.
"We've been a part of the Guitar Hero franchise since day one," said Weezer. "It's always awesome to see our songs take on new dimensions as part of these games."
In late October, Weezer headlined the Guitar Hero Live launch event at the YouTube Space in LA, and played a special show at the iHeartRadio Theatre in Burbank. Kicking off their set with their fresh new single "Thank Goodness for Girls," three Weezer tracks from these performances are now playable in the game, including:
Thank Goodness for Girls (Live)
Undone – The Sweater Song (Live)
Say It Ain't So (Live)
But that's not all. Additional music videos are now playable in GHTV, including new playable tracks from Queen and System Of A Down, via two new premium shows: The Champions and System of a Down Show. The tracks are:
The Champions
Queen – Fat Bottomed Girls
Queen – Hammer to Fall
Queen – I Want To Break Free
System of a Down Show
System of a Down – Aerials
System of a Down – B.Y.O.B.
System of a Down – Lonely Day
Guitar Hero Live is available on PlayStation 4 and PlayStation 3, Xbox One, Xbox 360, Wii U console as well as Apple TV, iPhone, iPad, and iPod touch. For more information, please visit http://www.guitarhero.com, www.facebook.com/GuitarHero, www.youtube.com/guitarhero, or follow @guitarhero on Twitter and Instagram.