Events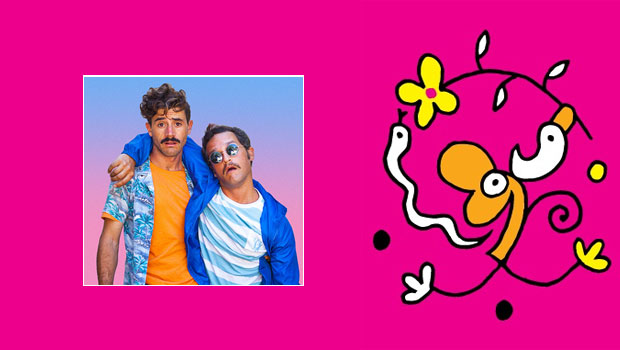 Published on February 22nd, 2017 | by Admin
Weekend at Barnie's (MICF 2017)
Physical comedians Barnie Duncan and Dani Cabs join forces for the first official time to bring you their tribute to one of the greatest movies about death ever made, Weekend at Bernie's, although this show is called Weekend at Barnie's (for obvious reasons).
Using the 80's cult film as a launch-pad, Cabs and Duncan bring to life…more like, resurrect this goofball one-joke masterpiece and ride it for all it's worth.
Weekend at Barnie's is an absurd mix of stand-up, physical comedy and slapstick that combines and contrasts Cabs' high energy and enthusiasm with Duncan's nonchalant dead-guy deadpan.
Upon meeting each other two years ago, Duncan and Cabs instantly knew that their similar styles would come together one day to make something really funny….Weekend at Barnie's is exactly that.
Barnie Duncan (Melbourne/Auckland) has been creating theatre and comedy for 15 years, he's so serious about it that he has tattooed the logo of his own company on his backside. He's won several awards over the years including the Genius Award for his show Calypso Nights (Edinburgh Fringe 2014), The Fringe Award (Auckland Fringe 2013), and The Hackman Award for Most Original Production (Auckland Theatre Awards 2012). He was also nominated for Best Newcomer at the 2015 Melbourne International Comedy Festival.
Dani Cabs (Brisbane) arrived on the comedy scene two years ago. In his short performance career Cabs has performed original work in numerous comedy and arts festivals around Australia and Europe and can be seen on Australian TVCs. He has created original online digital content and has trained with award winning comedian Dr. Brown. Past accolades have been a High Commendation from The GAS Art Prize 2013 and he was nominated for Best Emerging Artist at Adelaide Fringe 2015.
Venue: Tuxedo Cat
Dates: 13-23 April (No shows Wednesdays).
Time: 7:15pm (6:15pm Sunday)
Tickets: $16-$20
Bookings: Ticketbooth