Games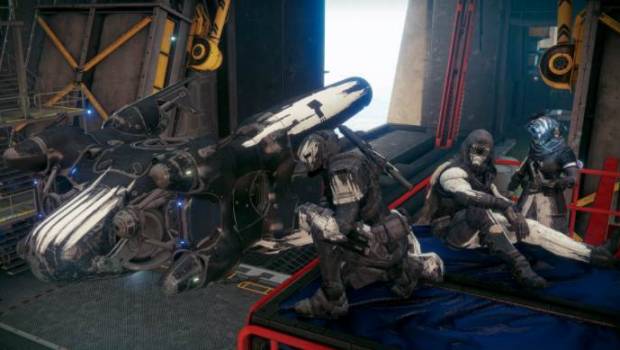 Published on March 3rd, 2018 | by Admin
This Week at Bungie, we witnessed New Monarchy continue their dynasty
This week at Bungie, we witnessed New Monarchy continue their dynasty.
New Monarchy is celebrating in the Tower this week. They won their third Faction Rallies event in a row- the three-peat is real. Future War Cult remains winless, but they did narrowly edge out Dead Orbit for the second place shot.
Future War Cult will get another shot at getting their first win when the factions return to the Tower to compete again. Will Dead Orbit return to glory? Or will New Monarchy continue their dominance with a fourth straight win?
You will decide.
Fe Banner
After the faction leaders pack up to leave the Tower, Saladin will be passing them in the Hanger as he makes his return. It's time to relight the burning shield and prepare to battle your fellow Guardians.
Begins: Wednesday, March 7 in ANZ
Ends: Wednesday, March 14 in ANZ
The game is Clash!
Lord Saladin will have three featured weapons available for you to obtain directly from him. Here are his offerings:
If you weren't able to finish off the challenges required to unlock all of your ornaments during the last event, your progress will carry over. So start punching everyone you see to earn that chest ornament!
Changes are coming to Iron Banner and the Crucible. We'll give you more specifics very soon…
The Aforementioned Future Crucible Plans
…Very soon, as in this section. The Crucible team has been working hard on a few updates to Guardian vs. Guardian action that the team plans to deliver in Update 1.1.4. We invited PvP Design Lead Derek Carroll to drop some knowledge on what they have in store for us- to read more, head over here.
Nightfall Scoring Q&A
Nightfall scoring went live this week. The initial feedback on the changes will be monitored. There were some common questions being asked about modifiers and score tiers. The team working on these changes are here to clarify a few things- to read more, head over here.
Spawning Woes
The team is always squashing bugs in the live game. You can read about a few issues that were fixed with the 1.1.3 Update earlier this week. Some bugs are proving tougher to fix. If you are a raider, you may have experienced an issue we are currently investigating that causes some members of your fireteam to not spawn back in after a wipe. The problem isn't solved yet, but we asked Raid Test Lead John Guesnier to shed some light on this bug and some possible workarounds while the team works on a fix. To read more, head over here.
Movie of the Week
Every week, you can submit videos to the Creations page. We pick a few of our favourites, and the winners get an emblem. If you want to be one of said winners, submit your video. Make sure you list everyone who works on it in the description of the video, so we know who to send emblems to.
Here are this week's winners:
Movie of the Week: The Farm Piano Cover
Honourable Mention: Fat Stacks
We hope you are looking forward to Saladin's return and unlocking some sweet ornaments.
Time flies. It's already March and update 1.1.4 will be deployed before the end of the month. There will be more information available about it soon as well as updates on the roadmap and other upcoming changes further down the line.
For more information, head on over to Bungie.net