Games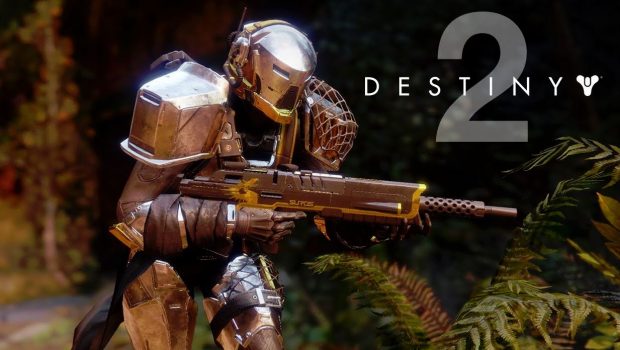 Published on September 22nd, 2017 | by Admin
This Week at Bungie – welcoming back some old friends
This week at Bungie, we are welcoming back some old friends.
First off, if you still haven't finished the Destiny 2 campaign, there will be some SPOILERS in this blog post. If you haven't learned the fate of the City, yet, you should definitely go play through it right now. We'll still be here waiting for you. Seriously, go do it now!
Now that you've defeated Ghaul, we are ready for a special event called Faction Rallies. Starting on September 26 at 7 PM AEST, you will be able to volunteer your services in support of your favourite faction, or the one that holds the loot you most desire.
We spoke with Senior Designer Tim Williams to find out what Faction Rallies is and how players can join in on the fun.
Tim Williams: Each of the factions of the Tower is having a rally to collect resources for its cause. They're recruiting Guardians to gather supplies for their faction and destroy enemy resources. They'll offer a suite of rewards to help the Guardians rise up against any enemy threats. As an incentive, each faction has set aside a powerful weapon to entice players to choose their side. The faction whose Guardians collect the most faction packages will be declared the winner. The winning faction will offer the weapon to everyone, but all who pledged loyalty will receive it with a huge discount as repayment for their contributions to their faction's cause.
Arach Jalaal from Dead Orbit, Lakshmi-2 from Future War Cult, and Executor Hideo of New Monarchy will return to the Tower to ask you to pledge your loyalty. Before you can make this choice, you must first reach Level 20 and gain access to the Tower. You will only be able to pledge to one faction per character.
Once you have chosen your side, your mission will be to return to the wild and complete activities in support of your faction. You can do public events, explore Lost Sectors, complete strikes, clear the raid, or compete in the Crucible. As you complete these activities, you will be rewarded with faction tokens that you can turn in for packages full of loot.
Click here for images of gear and weaponry from Dead Orbit, Future War Cult and New Monarchy.
In addition to all of the gear from above, each faction will be offering a special weapon as a reward to be sold if they emerge victorious. Everyone who pledged to the winning faction will be able to purchase it for 1,000 glimmer. Anyone who did not pledge can still get it, but will have to pay a higher price of 50,000 glimmer.
Up for grabs during this event is the Dead Orbit Scout Rifle, Future War Cult Pulse Rifle and the New Monarchy Sidearm. You can earn faction Tokens to turn into your faction of choice all the way up until 7 PM AEST on October 3. We will declare a winner the next day at 3 AM AEST. Good luck Guardians, and may the best faction win!
Destiny 2 Art Parade
Bungie houses a roster of incredible artists. All of the gorgeous armour, weapons, characters, environments, and everything else your eyes get to admire in Destiny 2 is created by many, many talented people. Now that you've had a fair chance to experience their work (we did warn you to finish that campaign), we've invited them to pick some of their favourite pieces to share with you. Click here for a selection of images and to browse even more of their beautiful creations in their personal portfolios.
Guided Raids
Guided Games will become available for seekers seeking clans to show them the mysteries of the Leviathan on Wednesday, September 27, at 3 AM AEST. It's just over a week into the Guided Games Beta, and we want to update you on how things are going before we open it up for those brave enough to take on the Raid. Senior Designer Steve Dolan is on hand to give us a better idea of how Guided Games work.
Read the full Q&A here.
Reel  'Em In – Movie of the Week
Send us your movies. We'll make you famous! Well, at least Internet famous, for a week. If you are unfamiliar with this weekly ritual, it's pretty simple. We pick a few of our favourite movies every week, and the winners get featured here. The creators also get sent a nice-looking Emblem as a reward. We are still putting the finishing touches on the Destiny 2 version, but as soon as we get it the game, all of the winners who have won since launch will have it sent to their collection.
Movie of the Week: Destiny 2 The Journey Metal Cover
It's been an exciting first few weeks of Destiny 2, and there is more on the way next week with Faction Rallies starting up. Thank you for joining us on this new adventure together. We have a lot of fun and excitement ahead of us.
For more information, head on over to Bungie.net