Games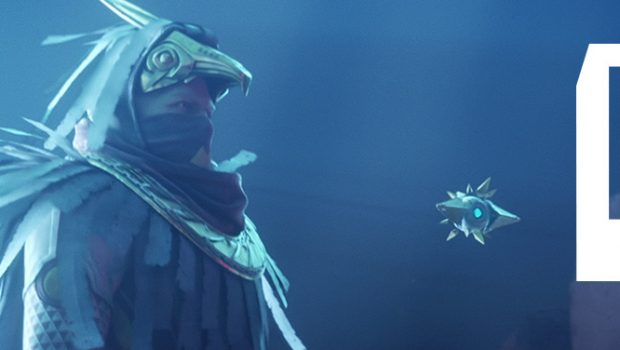 Published on November 18th, 2017 | by Admin
This Week at Bungie – We unmasked Osiris
This week at Bungie, we unmasked Osiris.
Curse of Osiris is the new story we're telling in the world of Destiny 2. During our first stream, we introduced new characters and took a tour of some of the new spaces you'll explore as you encounter them. We also squared off against a new vision of the Vex.
If you missed it, you can watch the recap here.
Next week, we're back with a live fire exercise to show off some of the new activities you'll tackle on this new adventure, including the biggest public event we've ever delivered in Destiny and a shooting tour of the Infinite Forest.
The final stream will be all about the gear you'll earn, including some details on new ways to earn it.
Stay tuned for more.
Defeating Dead Orbit
Tuesday brought a surprise to some members of the community, especially those who had assumed that Dead Orbit would continue to dominate the Faction Rallies. Reward package totals for each faction have now been tallied across PlayStation 4, Xbox One, and PC.
The result: New Monarchy has claimed victory.
Players who pledged their loyalty to New Monarchy may acquire the Honour's Edge for 1,000 Glimmer. Those who pledged to Dead Orbit or Future War Cult will have the opportunity to obtain the same item for 50,000 Glimmer. No matter your allegiance, you have until 8 PM AEST on November 21 to add this item to your arsenal.
Faction Rallies will return in Season 2. Changes are being made in response to player feedback and you'll also discover new rewards you can earn. Will Dead Orbit reclaim the throne? Or will Future War Cult rise to the top?
Earn your Iron 
Begins: November 21, 8 PM, AEST
Ends: November 28, 8 PM, AEST
The game is Clash.
While this will be the second round for console players, PC Guardians are invited to their first Iron Banner event. To compete, you must meet the following qualifications:
Complete the Destiny 2 campaign – the only way to reach the Tower
Visit Lord Saladin in the Tower to begin the Iron Banner Quest
Launch into the Iron Banner playlist
Iron Banner rewards may be earned through reputation tokens turned in to Lord Saladin. Challenges will be offered each day for additional token rewards, along with Milestones to track progress.
This Iron Banner is your last chance to earn the Season 1 Iron Banner Emblem, Shades of Radegast, granted when completing the Seasonal Milestone: 
Iron Banner will return in Season 2 with new rewards and new ways to earn them. 
Movie of the Week
Movie of the Week: -SNIPER-
Honourable Mention: Beyond Light
Honourable Mention: Entering a Public Event with Style
As mentioned last week, there will be double XP to earn through the Clarion Calls event starting tomorrow, November 18, at 5 AM AEST. Join a clan, now or during the event, to earn double XP towards Season 1 Bright Engrams by completing activities with members of your clan. Next week, we'll host the second stream in our series about Curse of Osiris to reveal new activities on Mercury, and beyond.
For more information, head on over to Bungie.net