Games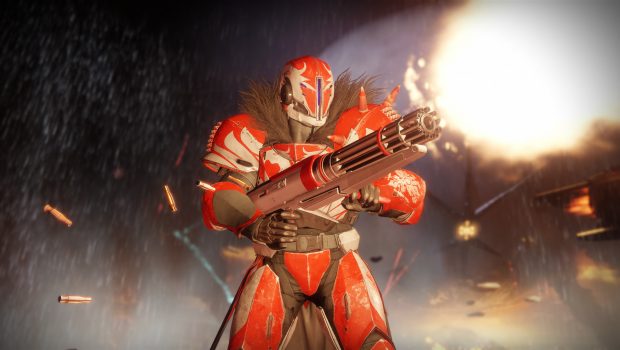 Published on November 13th, 2017 | by Admin
This Week at Bungie – We're tallying the rally
The battle for resources between the factions is raging on all fronts. Can New Monarchy or Future War Cult rise to the occasion and knock Dead Orbit off their black throne? Their fates lie in your hands.
Each leader sits on their perch in the Tower, waiting for you to do their bidding in the wild. Which one will you choose? We will find out who awarded the most packages and declare them the winner on November 14. Their banners will adorn our home and their chosen weapon will be available to all. The price you pay will depend on where you pledged your loyalty.
High Fidelity 
The holiday season is nigh, so you might be compiling your wish list (or if you need some inspiration check out Activision's picks attached!)
The PlayStation 4 Pro and the Xbox One X are now both out there in the wild, and either of them would make a great gift – even if it's one you buy for yourself. We've seen a lot of questions about whether or not Destiny 2 would scale to meet the potential of new hardware. On this festive occasion, the answer is "Yes!"
On December 6, along with the launch of Curse of Osiris and Season Two, we'll be deploying an update to Destiny 2 that will deliver stunning gameplay with high dynamic range (HDR) lighting to these new consoles.  You'll also see adaptive 4K resolution on the PlayStation 4 Pro and 4K on the Xbox One X.
If you're migrating to these new consoles, or already have, we'll make it worth your investment.
Answer the Call 
Starting on November 18, the first Clarion Call for Destiny 2 will be live all weekend long. This will be an opportunity for you to earn double XP for everything you do with a fellow clan member in your fireteam. If you aren't in a clan, this would be a perfect time to join one. Your increased gains will run from 5 AM AEST on November 18 to 5 AM AEST on November 21. If you are dedicated to playing solo, there will be future Clarion Calls that won't require you to play with a clan.
Social Cues 
Since the first launch of Destiny 2, we've seen a lot of feedback about the social features you use to share your adventure with other players. Social Designers M.E Chung and Steve Dolan are here to shed some light on Guided Games, in-game chat, and that emote wheel we talked about a few weeks ago. Read more here. 
Movie of the Week
Movie of the Week: Voice Effects
Honourable Mention: Fragments of Time
Honourable Mention: Drawing a Nightstalker
Next week, we will start a series of streams to give you more info on Curse of Osiris, Season Two, and more. The first stream is next Thursday at 6 AM AEST. Join us live to learn about the new stories we'll tell.
Are you excited yet? We have some cool stuff coming up and we are looking forward to sharing more of it with you soon.
For more information, head on over to Bungie.net