Games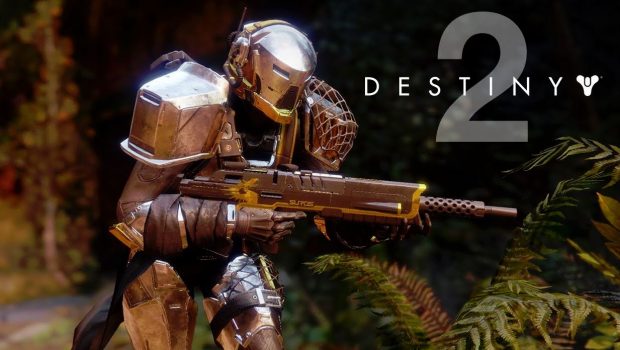 Published on September 17th, 2017 | by Admin
This Week at Bungie -a new Raid Champion
This week at Bungie, we crowned a new Raid champion.
When the pinnacle activity in Destiny first goes live, a race for glory begins. Our community assembles to see which team will be first to ascend the mountain. Our team keeps an eye on one of their screens that is tuned to a streamer for whom they have high hopes. The design team that built the experience commandeers our theatre and turns it into a VIP box.
In the end, it was Clan 'The Legend Himself' that unmasked a Cabal emperor.
For a Raid Spoiler Alert, head over here.
You don't need to be first to experience this triumph for yourself. The Leviathan Raid welcomes all challengers.
Standing Trial
The Raid is not the final test that we have to reveal. Destiny 2 still has new plateaus for you to scale.
Check out the Trials of the Nine Teaser here.
Clan Field Guide
Clans are live! The Guided Games Beta is live! Guardians are forming up into their own special teams and fighting to make a name for themselves so they can lure new recruits into their respective lairs.
As you work together to define your own culture of teamwork and friendship, we'd like to share some of what we've learned leading our own teams of gamers. First up, let's talk about identity.
How to write the ideal Clan profile
So you've already picked the perfect Clan name and Clan tag. But what about the rest of your Clan identity? Seekers in Guided Games select a Clan to go with based on what you've shared about yourself, so your Clan profile should be designed to attract the ideal players you want to recruit for the activity.
Let's start with Clan Motto. It's your tagline and your rallying cry. Make it something memorable and leave potential recruits wanting to learn more. For examples, head over here.
While the Motto is a chance to express what players should expect from you, the Mission Statement is where you spell out what you expect from them. For examples, head over here.
Now wave those banners high!
An insight into the world of devs
We also wanted to share the below with you, which illustrates how some of the leads at Bungie marked launch day. You might also have seen Bungie tweeting a video of the team watching the Raid streams in the Bungie Theatre. It gives a nice insight into a studio during launch and we have images /b-roll available if a story might be of interest.
Read our launch day blog post here
Check out Bungie's tweet here
Too Close for Comfort
Earlier this week, we were made aware that a graphical element on one of Destiny 2's armour pieces bore close resemblance to an internet meme that has been subsequently repurposed to represent hate and intolerance. This was completely unintentional. As an immediate response, we extended our planned maintenance window to remove the element from the armour piece itself, and will be following up next week with another patch to remove the same element from the UI icon and preview screens, scrubbing it from the game altogether. We've answered some of your questions around this issue here.
Movie of the Week
Clutch (Krisow Clip): https://youtu.be/zZ086HasOoM
Triple Down with Single Fusion Shot: https://youtu.be/vWaym2xypcA
Destiny 2 Dance Fail: https://youtu.be/mabl4Luu3dc
Finally, we wanted to thank you for all the spirit you've brought to the world of Destiny 2- we are loving this new adventure with you.
To date, the high watermark for the total number of players online at the same moment, battling aliens and making the world feel safe, is over 1.3 million!
For more information, head on over to Bungie.net