Games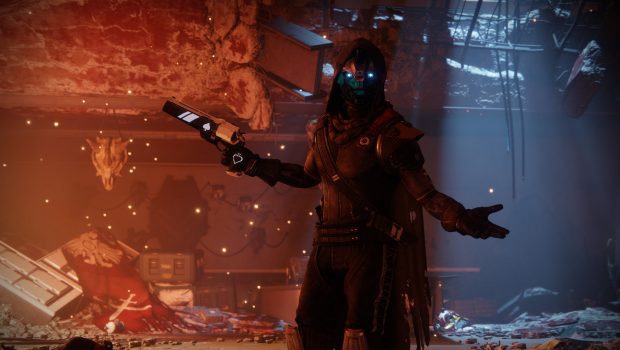 Published on October 20th, 2017 | by admin
This Week at Bungie – we're getting ready for PC
This week at Bungie, we're getting ready for PC.
Destiny 2 is arriving at a new frontier in FIVE days. We've been hard at work preparing for PC players to arrive at the party. That is not all we have been up to. Yesterday, the long-awaited Prestige raid was released and the bravest among you formed up to see who could be the World First to complete it. Three clans were first to cross the line – Clan Redeem, Clans Hand of Faith/PRORAIDER/Add Control/ZFORCE NATION, Clan ihavealife.
You have yet to master every aspect of the Leviathan. Starting on 31 October, we will be adding an optional challenge to a different raid encounter each week to spice things up. We won't be giving you any hints on how to complete these challenges, but we will let you know when you fail with an in-game message. Your Director will tell you what is at stake each week.
Once completed, you will receive a new emblem for each Raid Challenge you complete. You are also guaranteed a raid drop for that encounter. You have some time to start thinking about what extra challenges lie ahead. Let the speculating begin!
Graphic Content  
On Monday, that official launch trailer delivered another peek at the PC version for Destiny 2.
Watch it again here: https://youtu.be/a_tyfuT_q6A
If you're about to embark on this journey, we can't wait for you to experience it on your own machine! Special thanks to our friends at Vicarious Visions for their invaluable partnership in helping us to create a version of Destiny 2 worthy of your own personal computer.
Destiny 2 for PC will be available to purchase at participating Australian retailers on 24th October 2017.
Destiny 2 Graphics and Performance Guide
For all of you PC enthusiasts who love to tinker with your hardware, we have included a deep cache of information on graphics settings you can use to optimise your configurations. You can view this guide right here right now.
The launch is just the beginning. There are many activities that will unfold as you explore. This launch window calendar will help you plan your adventure. 
Regarding PC launch, players should refer to the following graphic for when Destiny 2 will be available in their area. Players whose regions are not listed below should click here for their local time.
4:00AM (AEDT) Wednesday 25th October in Australia!
This is an important moment for our community. If you're joining us for the first time, we're thrilled that you'll be taking a step into our world.
Movie of the Week
Movie of the Week: Explore
Honourable Mention: Just Breathe
For more information, head on over to Bungie.net