Games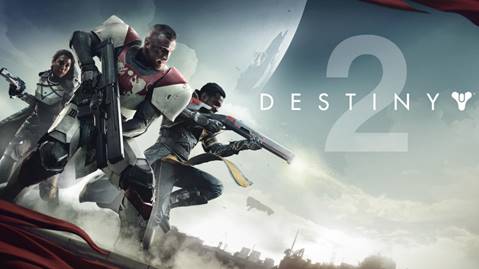 Published on July 21st, 2017 | by Admin
This Week at Bungie- Destiny 2 Open Beta
Check out the latest news from Bungie about… DESTINY 2, THE OPEN BETA!
This week at Bungie we're putting you to the test.
The Destiny 2 console Open Beta launches globally for all PlayStation 4 and Xbox One players tomorrow, 22 July at 3:00AM AEST.
Players worldwide are invited to experience a variety of activities including the opening story mission, 'Homecoming', and cooperative and competitive modes, before Destiny 2's launch on September 6, 2017.
You can view the Official Destiny 2 beta trailer here: https://www.youtube.com/watch?v=8qn26Bs7efU
For more information regarding the beta please visit: https://www.destinythegame.com/au/en/beta
A Beta is a rare opportunity for you to serve as a volunteer on our development team.
We're learning a lot about what Destiny 2 will be at launch. If you've fired a shot in anger at the Red Legion, you're helping us to make a better game. Be sure to tell your friends we said so when they ask you where you got that Emblem.
Tomorrow, we open the experience to anyone holding a controller connected to a PlayStation 4 or an Xbox One. On Sunday, we'll open The Farm for one hour to see how players come together in the new social hub for Destiny 2.
Read what Producer Jared Berbach had to say here.
We hope you'll join us. Game on!
The Rhythm of the Algorithm
BETA SPOILER ALERT: Once Ghaul kicks you off the stern of his ship, you'll be invited to enter the new arena.
With lots of questions around Matchmaking in Destiny 2, Crucible Design Lead Lars Bakken sheds some light on what's new:
The obvious PvP evolutions are the 4v4 format and the two consolidated playlists. We hope these changes have a good impact on game quality.
Destiny 2 Crucible Matchmaking places a greater emphasis on connection quality, but make no mistake: Skill is still a big component in finding worthy opponents for you to fight.
While the new Quickplay and Competitive modes are designed to serve different moods, they are using the same MM settings in the Beta. We'll be able to tune these separately post-Beta, and your playtesting will help us going forward.
For those of you who are wondering, we bucket you separately depending on the playlist, so your Quickplay skill is tracked separately from your Competitive skill.
Destiny has always been an experience that adapts to your best behaviours behind the gun. This is the first conversation we'll have about Destiny 2 Crucible Matchmaking, but it will not be the last!
Movie of the Week
Don't forget to check out our movies of the week:
For more information, head on over to Bungie.net