Games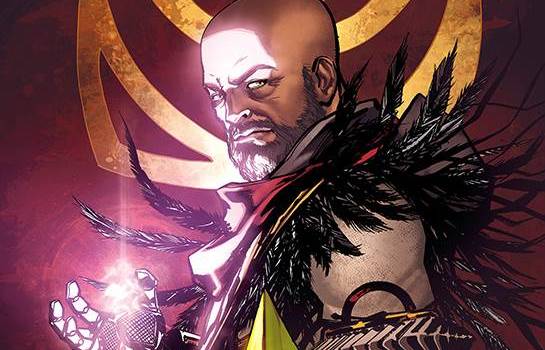 Published on December 18th, 2017 | by admin
This Week at Bungie- we delivered Masterworks
This week at Bungie, we delivered Masterworks.
Update 1.1.1.1 introduced more than just a few extra 1s to the version number. There are some new ways to invest in your favourite weapons, overhauls to vendors, new ways to gift rewards to your fireteam, and more. The Patch Notes can be found right here. Give them a read, and see if any of them address things you've been talking about—or wishing for secretly.
These are some of the first significant changes to the player experience that are based on your feedback. Iterating on Destiny has always been a process that involves you, and that process will continue. We have more updates to Destiny 2 planned for the New Year. Once January arrives, we'll talk about what we have planned for the next one. And then for the one after that.
In the meantime, your voice is a welcome addition to this conversation. If you're talking about Destiny, we're listening. More importantly, we're adding features and content to the game.
Origin Story
Next week, we're launching a webcomic series, starting with an Osiris and Ikora origin story, "Fall of Osiris."
Margaret Stohl, Destiny 2 Narrative Director (who currently writes Marvel's The Mighty Captain Marvel) notes:
"Destiny's first-ever original comic short is written by Eisner-winning, New York Times bestselling writer Ryan North (Dinosaur Comics, Marvel's The Unbeatable Squirrel Girl) in collaboration with our own super talented Destiny 2: Curse of Osiris narrative lead Christine Thompson, with interior art by Destiny community fan favourite Zé Carlos. Here's a peek at the cover, by Marcio Takara (All-New Wolverine).
Osiris was once the champion of the Last City. Vanguard Commander. Seeker of secrets and discoverer of wonders. And then everything changed. How did Osiris go from hero to traitor?
Coming soon, for free, on Bungie.net!
Before the Dawn 
The celebration of a new Golden Age is about to arrive at the Tower—and the Farm.
Check out what you'll find in Destiny 2 as it becomes a winter wonderland.
Adding without Subtracting 
Earlier this week, we updated this same blog with some notes on how we intend to handle expansions differently going forward. You should read them. Essentially, our goals are to continue adding new challenges to Destiny, and to keep old challenges relevant without taking them away from anyone. It's a delicate balance, and we intense to do a better job of striking it.
In the most immediate version of the future, that means making changes to Faction Rallies and Iron Banner so that they include everyone, no matter their level of investment in new content. We'll talk to you more about that work as it gets done. These events will come back very soon, and they'll be available to all.
Argos Defeated 
Last week, the race to World's First was held for the 'Leviathan, Eater of Worlds' raid lair. The unexpected happened, and we'd like to congratulate the rag-tag team of Guardians who conquered their new foe with speed, grace, and deadly coordination. Not only did this fireteam form up the evening before the raid lair went live, their quick troubleshooting and in-game skill led them to take the crown. You can hear their reaction to earning the title here.
Additionally, we'd like to give props to the Traveller of Guardians clan for their competition of the raid lair. This fireteam consisted of six deaf players, communicating via video chat to troubleshoot the puzzles laid before them, leading to the defeat of Argos.
These reactions are pure gold, and fantastic examples of what the teams at Bungie wish to create: unforgettable experiences, with new friends or old. Cheers to all who have made it through the Eater of Worlds.
Thanks for playing!
To All a Good Night 
This is the last weekly address on Bungie.net for 2017. The conversation about Destiny 2 won't stop, but the blog is being laid down for a long winter's nap. Communication will continue on our forums and social media and we'll be reading your feedback about the Dawning. We'll be calling the shots for the live game and addressing issues if they arrive.
Here are some places where you can make your voice heard:
Movie of the Week 
Guardians around the globe have found inspiration in the worlds of Destiny, leading to amazing content uploaded to the Community Creations page. You can find many players taking on the role of directors, animators, or event actors in their own content. Winners are crowned in-game with the "Lens of Fate" emblem.
Movie of the Week: #Selfie
Honourable Mention: Leviathan: Flawless- Zero Communication- No HUD
With all that said and done, we still have work to do. While the blog will be silent for the weeks to come, we'll still have many in the studio dedicated to keeping things running throughout the holiday season. Keep the conversation rolling, and we'll keep the communication flowing. @BungieHelp will keep you updated on known issues and server status.
Once we enter the New Year, we'll have more info concerning updates planned for early 2018, and we'll keep the conversation throughout the year.
For more information, head on over to Bungie.net