Games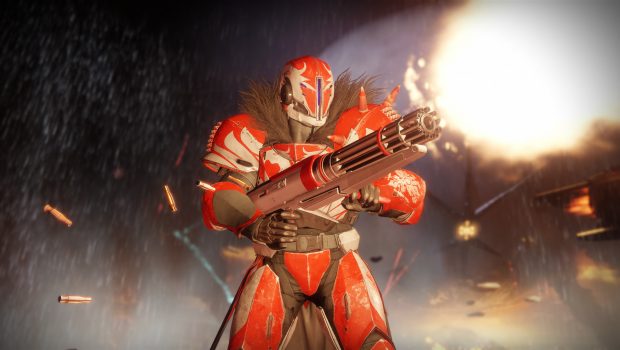 Published on October 13th, 2017 | by admin
This Week at Bungie – we're controlling some new zones
This week at Bungie, we're controlling some new zones.
Launch Prep 
In only 12 days, Destiny 2 will go live on personal computers all over the world. Every player on the PC will be able to start their adventure at the same time, but the clock may display a different time depending on where you're located. If you want to know the exact time when you can start playing, this nice map will show the "Go Live" time in your region, it's 04:00 AEDT. If you are not close to one of the cities listed, you can also use this handy link. 
Distant Shore 
Lord Saladin made his return to the Tower this week and players have been rallying to his flaming shield. We also launched an additional map with Iron Banner to give you more zones to control. Distant Shore is a Crucible map set on Nessus, but it will be very familiar to Destiny 1 veterans. After the weekly reset, Saladin will leave the Tower, signalling the end of this Iron Banner. Distant Shore will then go into the rotation for all playlists. 
The Prestige 
Earlier this week, we postponed the launch of the Prestige Raid. An exploit was discovered that could cast doubt on the legitimacy of the fireteam who captures the coveted title of World First. We have been working on a fix, but the short-term solution contains too much risk. The last thing we want to do is fix an exploit some players are using, only to break other parts of the game for everyone. Because of this, we are pushing the fix off to a later date.
"Does that mean you are delaying Prestige Raid again?"
No, the Prestige Raid will still begin on 4:00am AEDT 25th October. We don't want to make you wait any longer to experience what the raid team has cooked up for those of you who enjoy a challenge worthy of your talents.
Feedback Frenzy 
Ever since launch, there has been feedback posted anywhere and everywhere that discussions about Destiny 2 happen on the internet.
We are listening, but need time to digest everything and draw up the best plans for the future. We will have more to say on this soon. Please stay tuned, and keep the conversation rolling.
Sparrows in Real Life
What happens when you take one of the world's most beloved in-game vehicles and create it in real life? Following the highly anticipated launch of action shooter, Destiny 2, Australia's biggest legends were plunged headfirst into their own action-packed adventure.
A Sparrow is a Guardian's ultimate ride in Destiny 2. Built for speed and agility it offers the best way to travel across the vast scenic areas within Destiny. With California's Shasta Lake as their playground, Nitro Circus stars Ryan Williams and Blake "Bilko" Williams went head-to-head with the world's number one hydro flight athlete, Joey Natale and the Hydro Circus stunt team as they took some real, custom-made Sparrows to their limits performing insane tricks. Australia's favourite pranksters, Shammi & Jackson even made a cameo appearance!
Check out the action-packed video here: https://www.youtube.com/watch?v=uMdVPxwOufc&feature=youtu.be
Built from converted Jetovator technology and after two months of research and development, the Sparrows were able to hit speeds of up to 25mph on the water and soar up to 20 feet in the air!
Movie of the Week
Movie of the Week: Hardhat Area
Honourable Mention: Double Double Fusion
There's lots of excitement in the air. Iron Banner this week. Prestige Raid next week. Then we get to welcome PC players to the community!
For more information, head on over to Bungie.net