Games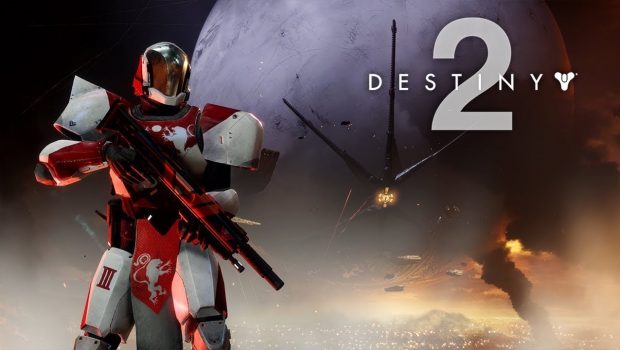 Published on August 18th, 2017 | by Admin
This Week at Bungie- the calm before the convention storm
This week at Bungie, we're heading to Gamescom!
We're about to cross paths with players all over the world. Between our final pre-launch public engagements, we'll conduct the final test of Destiny 2 on the Internet with the PC Beta. Soon after, we'll join you for the main event- the launch of Destiny 2.
Destination: gamescom
In Köln, our mission will be to introduce some new friends to what we think is one of the finest communities in games. Not all of them have followed the Destiny 2 conversation since reveal, so we'll be bringing them up to speed. For the hardcore Guardian who has heard everything we've said about Destiny 2, we'll have some new details for you!
We'll let you know where you can find us once we've touched down in Germany, adjusted to local time, and unpacked our cargo.
Stay tuned for details and releases!
Destination: Your Personal Computer 
In the Destiny 2 PC Beta, our mission will be to make final preparations for launch. We still need able-equipped Guardians on the PC to help!
Watch the Destiny 2 Official PC Open Beta Trailer here.
Destination Companion 
Ever since the original launch of Destiny, millions of Guardians have discovered a toolset that lets them interact with the entire world of the game and the community that plays it. We call it the Destiny Companion. It's an experience that spans your desktop and your smart phone. Like your Ghost, it's there to help you navigate your path to legendary status.
On August 23, along with the game it supports, the Companion is about to evolve.
New to Destiny 2: 
EXPLORE – All about what's happening in the world of Destiny:
Stay up to date with the latest news and updates
Discover new events and activities
See the latest amazing creations from our community
Find community and help with forums and groups
CLANS – Stay connected with your teammates wherever you are:
Create or join a Clan and invite others to join you
Manage your Clan roster and see who is playing
Create a shared identity with a unique banner
Track your Clan progression and shared rewards
Communicate with your teammates through Clan text chat
Check out what will be returning from Destiny 1 here.
To see the new experience, you'll need only visit Bungie.net after we close our maintenance window. To hold these upgrades in the palm of your hand, you'll need to update your app. This will overwrite the Destiny 1 version of the companion and the Destiny 2 services will not be online until after the launch of the game on September 6. Destiny 1's API will still remain active. So if you are looking for D1 gear management or stat tracking, the community will continue to have you covered with the apps they've created.
When you play Destiny 2, this companion will be your guide as you build a brand new legend.
Movie of the Week 
For more information, head on over to Bungie.net