Games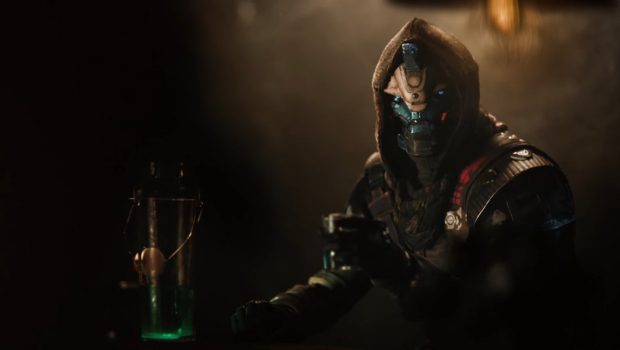 Published on July 29th, 2017 | by Admin
This Week at Bungie- Biggest Bungie Beta Ever!
This week at Bungie, we're grading one test and cramming for the next.
The Destiny 2 Beta on PlayStation and Xbox is over! Millions of you showed up to stand in the fires of the Tower and fight back. If you were one of the brave souls who dove past the drill to infiltrate the Inverted Spire, we thank you from the bottom of our sadistic hearts. The Crucible was an epic struggle between Market and Rugs. The Farm was so packed for the one hour we tested, we had to coop the chickens.
All told, this was the biggest Bungie Beta ever, and we're not even done running eager test subjects through the obstacle course. We learned a lot about how we can improve the launch of Destiny 2 – on consoles, at least. There will come a time for a public analysis of our findings. Before we dare take a victory lap or share statistics for how many shots were fired in the new version of Control, we have preparations to make for the final phase of pre-launch sparring.
PC Community! You are up next. And this will be our first dance. Save the Date.
Destiny 2 PC Beta
Early Access: August 28
Open Beta: August 29
Beta Ends: August 31 
Stop Them Cold 
Did you hear the one about the new Exotic Weapon that you'll meet in Destiny 2?
Check out the epic Destiny 2 Official Coldheart Exotic Pre-Order Trailer here.
Everyone will have a chance to get their hands on this weapon in Destiny 2. If you want to be the first Guardian in a Public Event to race your enemies with pure energy, reserve yours now. If you already have a pre-order in your hot hands, this cool implement of destruction will be waiting for you.
Endgame: Crucible 
Destiny 2 is closed- for now. That front will open back up for more testing on new platforms soon. In the meantime, there are some pretty heavy milestones in the Crucible that we have known for three years that need to be observed.
Do you look this good in royal blue? Have you reached Rank 7 in your Age of Triumph Record Book? This weekend will be the last occurrence of Trials of Osiris before the offer to obtain the Age of Triumph t-shirt expires. If that page needs some final love, this will be your last chance. Your deadline is August 1. This weekend will not be the last Trials of Osiris, mind you, but it is your last time to profit uniquely.
Next week, the Iron Lords will host their very last competition in the Destiny 1 Crucible. It's the end of an era! One more time, you're invited to the Felwinter Peak to collect some Bounties and let your Light run wild in the Iron Banner. The circle will close where it began. The game is Control. You'll discover the rewards in the offing when you visit Efrideet.
Don't miss out on your last chance to partake in these rituals as you know them.
Calling all Overlords 
Are you the leader of a Clan? If you are, your gaming life is about to get a lot more interesting in Destiny 2. While you wait for that day to arrive, we have some housekeeping for you to do.
Yesterday, we updated Bungie.net with some new functionality to let Group Founders prepare their Clans for the trek to Destiny 2. If you are a Founder of a Clan, give the support documentation a read. If you are a member of a Clan, go and rally your leadership to do what they gotta do.
Movie of the Week 
If you are sad that the Destiny 2 Beta is over, cheer up! We've got lots of videos to keep as memories of our time in the test build.
Finally, hear what Destiny 2 Game Director Luke Smith and members of the story and cinematics team said when they sat on a recent panel at Comic-Con to talk about the story being created for the game. Head on over to the Activision Blog.