Games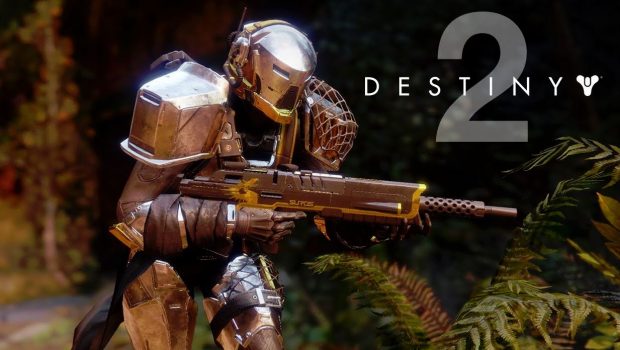 Published on August 29th, 2017 | by Admin
This Week at Bungie- alive and kicking in Europe!
This week at Bungie…
It's a busy time as the early-access PC Beta kicks off on 29 August in ANZ and we prepare ourselves for the worldwide launch of Destiny 2 on 6 September.
Last week, the Bungie team travelled to Köln, Germany for Gamescom to spread the news about Destiny 2. We showed off some of the new fun, exploration and adventures to be had in one of Destiny 2's new destinations, the European Dead Zone. Here are a few things to expect when you start exploring on September 6th. There will be new loot to discover, enemy forces to dispatch, Lost Sectors with hidden treasures to find, and much, much more.
Take a look for yourself.
Destiny 2- Official European Dead Zone Video
This wasn't the only thing we showed off this week. Under the shadow of the moon, as it hogged the spotlight from the daystar for a few hours, we put out a brand new action packed Launch Trailer. If you haven't seen it yet, watch it here.
We're still not done. This week we're also shedding new and renewed light on Destiny 2's cast of characters. First up is Cayde-6, a favourite that many of you already know and love.
Destiny 2-Meet Cayde-6: This is Cayde-6. Gunslinger. Wildcard.
Destiny 2- Meet Hawthorne: This is Hawthorne. When all was lost, she stayed to fight.
Destiny 2- Meet Ghaul: This is Ghaul. Commander of the Red Legion.
Destiny 2- Meet Ikora: This is Ikora. Peerless. Fearless. Merciless.
Destiny 2- Meet Zavala: This is Commander Zavala. The man with a plan.
PC Beta Imminent
One more sleep until you can play Destiny for the first time on your own personal computer. For players with early access (via pre-order or code), you can already begin pre-install. To pre-install, go to Blizzard's Battle.net app and click the big "Install" button. If you pre-ordered at retail, take the Bungie code you got from your retailer and go to bungie.net/redeem to get your PC Beta early access code.
Before you jump in, you might want to take some time to get familiar with how you'll control your Guardian and let loose your wide arsenal of weapons and abilities on any enemies foolish enough to stand in your way. To get you started early, we've created a quick image to show the default controls for Mouse and Keyboard on the PC.
The PC Key-mappings are customisable, so you can map them out to fit your personal play style.
In the PC Beta, you will also have text chat available for sending tactical callouts and witty banter to other players in your Fireteam(/f). You can even whisper(/w) "why does Kyle keep falling off the edge" or "hey, come run Inverted Spire with me!" to someone on your friends list. There are multiple text chat visual modes you can cycle through(T). After beta, but in time for launch, we plan on adding a Team channel (similar to team voice chat) and the ability to whisper to Clan members.
Remember this Beta is a test! We will learn a lot to help support the full PC release on October 24.
Movie of the Week 
It won't be long now. September 6 is rapidly approaching.
There is an energy gathering in the air on the eve of this launch. Everyone here is excited to finally get to share with you what we have been working on the last few years.
For more information, head on over to Bungie.net