Games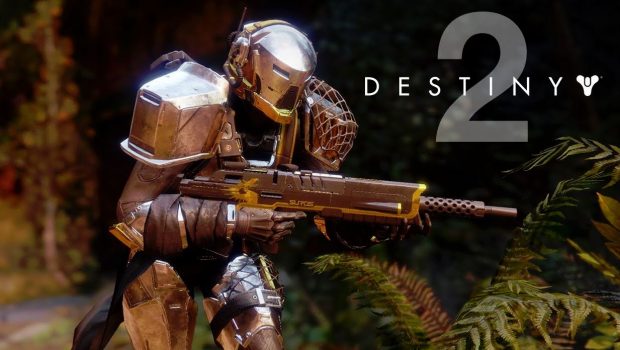 Published on September 8th, 2017 | by Admin
This Week at Bungie – The adventure begins
This week at Bungie, we started a new adventure.
With a head full of memories and heart primed for action, we launched Destiny 2. Since then, millions of Guardians have evacuated a City under attack to arrive "safely" at the Farm. The game is afoot!
We've taken our first steps on a new journey as a community. We expect more players to join our ranks in the days and weeks that will follow. Veterans of our community know that Destiny is not just a story about heroes, but also a world that evolves with you. New rituals will begin. New challenges will be revealed. New platforms will come online. New legends will rise.
Let's take a look at the next steps we'll take together.
The Road to Legend
On Wednesday, the race to be the first Raiding party to emerge triumphant from the Leviathan begins.
In October, new challenges will continue to arrive, including Iron Banner and new ways to have your prestige tested in the Raid. We'll tell you more about what awaits you every step of the way.
#DRUMS
Along with the game that it scores, we have also launched the Destiny 2 Original Soundtrack.
When an artist cuts a record, they sound off about their inspirations in the liner notes. Here's what our team of award-winning composers had to say about the music that propels us starside.
If you visit the Bungie Store, you can add it to the playlist that propels you in real life. It comes with an in-game Emblem to serve as a signal to your fellow players that you hear the music of Destiny in your head even when you're not exploring the wild.
Cooler in the Shade
Whenever we create new ways to customise your character, players start formulating a plan of attack to build the perfect Guardian – a reflection from their mind's eye of their inner hero. These plans are best realised over time, as they complete their missions and defeat their enemies. In Destiny 2, there are more options than before for earning and applying colour to your character, your ship, your weapons, even individual pieces of armour. The changes to the way Shaders work have started a new conversation in the community about customisation and rewards. This morning, Game Director Luke Smith weighed in with some notes on the topic on Twitter.
The conversation about all the ways in which we play and are rewarded by the game will continue. We're just getting started on this new journey. Keep talking. We're always listening.
For more information, head on over to Bungie.net