Games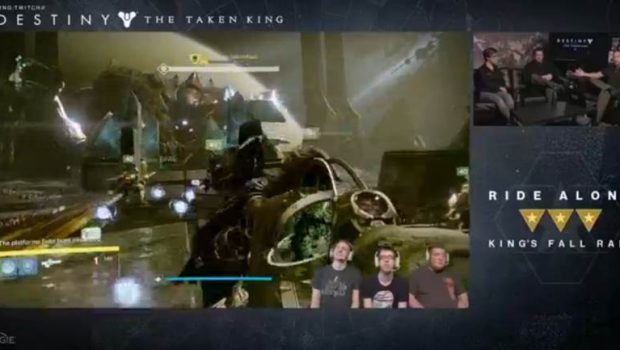 Published on May 20th, 2016 | by admin
This Week at Bungie… 20/05/16
This week at Bungie…  
Kings Fall Raid 
Via the Bungie Twitch channel, we explored the Kings Fall Raid. Designer Brendan Thorne and Writer Jill Shar discussed how we meld gameplay and storytelling to create the most challenging missions in your Director. If you missed the live stream, catch up here.
Tune in next week for a walkabout on some of your favourite Crucible maps. We'll have some of the original architects in the hot seats to talk about the foundations that have supported countless battles between Guardians. 
Matchmaking  
The last time adjustments were to matchmaking was back in March when we locked new settings in every Crucible playlist.  Lately, the Matchmaking team have been looking into reports of longer than usual matchmaking times and increases in lag.
Effective immediately, changes are being deployed to impact Crucible matchmaking. We've loosened restrictions on your potential opponents. Each Crucible warrior will now be weighed against a larger segment of the population. The intended result is to reduce matchmaking times and reduce lag.
Plus Movie of the Week…