Games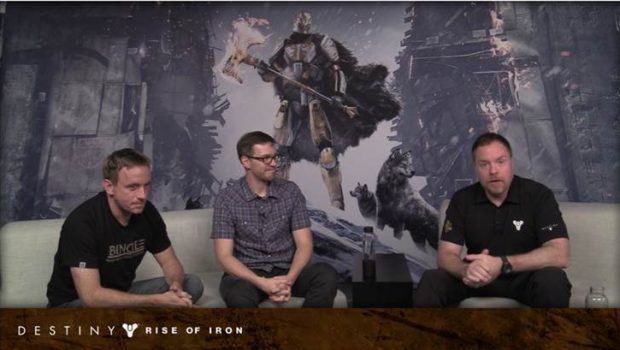 Published on August 19th, 2016 | by admin
This Week At Bungie… 19/08/16
This week at Bungie…
…we revealed Private Matches.
We've been so eager to finally share with you the long-awaited Crucible feature you've all been clamouring for. You may have thought we would save that juicy piece of info for the very end of the stream, but we had kept the secret for long enough. That's why we dropped it in the first 15 seconds of the ViDoc, Forged in Fire, that rolled at the beginning of the stream.
If you haven't watched it already, it tells a great story about everything that awaits you in Rise of Iron and you can catch-up here.
After kicking off the livestream with the ViDoc, DeeJ, Lars Bakken, and Steve Cotton took a dive into the details of Private Matches and Supremacy, a new Crucible Game Type in Rise of Iron. Two teams made up of community members and Destiny team players battled each other in the world first "public" Private Match.
Plus Movie Of The Week…
 To read more about the news, check out the full announcement by heading over to Bungie.net