Comics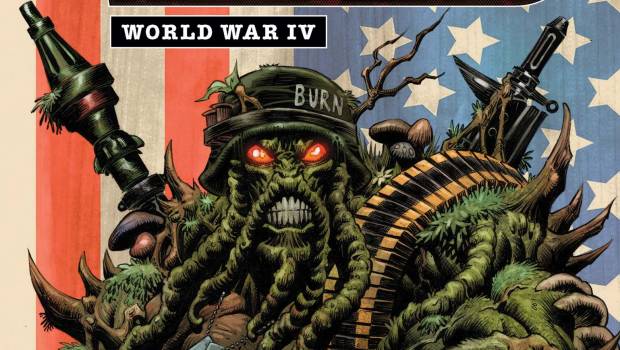 Published on February 1st, 2020 | by Tim Chuma
Weapon Plus: World War IV #1 (2020)
Summary: Two for one adventures of Weapon IV and Project Brute Force.
The Marvel universe has no shortage of secret government projects to create super soldiers running amok. Must be a much more competent government in that universe as the President can't even get a blow job in our world without everyone in the world finding out about it whether they want to or not.
Weapon IV
The first story concerns a man/plant hybrid created by the Weapon IV program who is tasked for "one last mission" to find his brother who was working on an invasive fungus before he disappeared.
I enjoyed this story as it reminded me of the Predator and had elements of previous stories such as Wolverine and Weapon X in it. As I said before there are no shortage of secret government projects running amok, mutants and superheros in this universe.
Great artwork to go along with it and it reminded me a lot of Swamp Thing and the one episode of the Twilight Zone where the fungus escapes from the meteorite.
This seems like it will be a good story to follow moving forward and I look forward to future entries.
Weapon II
This series ran in the 90s as Project Brute Force and this seems to be a reboot. It also reminds me that Animal Rescue Squad still has not been released, boo!
A nice enough reboot of this series but not sure if it couldn't have been spun off into its own comic to give Weapon IV a few more pages. There might even be a crossover between the two I do not know.
Kind of a nice to have to add to this release but not really necessary, I would still buy it for the first story mainly.
Weapon IV
Writer: Benjamin Percy, Ryan Cady
Penciler: Georges Jeanty, David Baldeon
Cover Artist: Kyle Hotz
Weapon II
Writer: Ryan Cady
Penciler: David Baledon
Cover Artist: Jesus Arbtov