Comics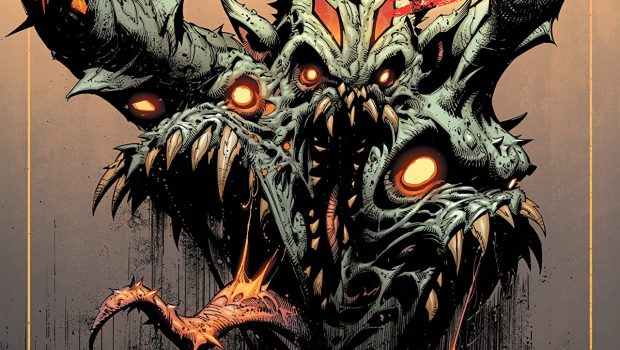 Published on October 18th, 2021 | by Kevin Mwenda
We Have Demons #1 Review
Summary: Not just another demon hunter narrative. There are various twists that leaves the reader with a sense of suspense and wonder on what's to come.
Brief Summary
We Have Demons #1 is a Scott Snyder and Greg Gapullo's initiative with Comixology, taking place in a world where demons exist. The two have been involved in other works as seen with Batman, Justice League, and Swamp Thing.
Summary
We all have secrets. Some are more sinister and damaging than others. But that does not eliminate the fact that they might get revealed. We Have Demons #1 is a story about family secrets and is divided into several chapters. The first chapter introduces the protagonist of the story, Lamassu (or Lam), and her plans on killing her neighbors. The chapter also explores the relationship with her dad, Cashel Cullen. The two are really close, but she feels that there isn't something the dad isn't telling her. On several occasions, she manages to find some of his secret hideouts with clothes full of blood, and a calendar with all the dates marked for hell.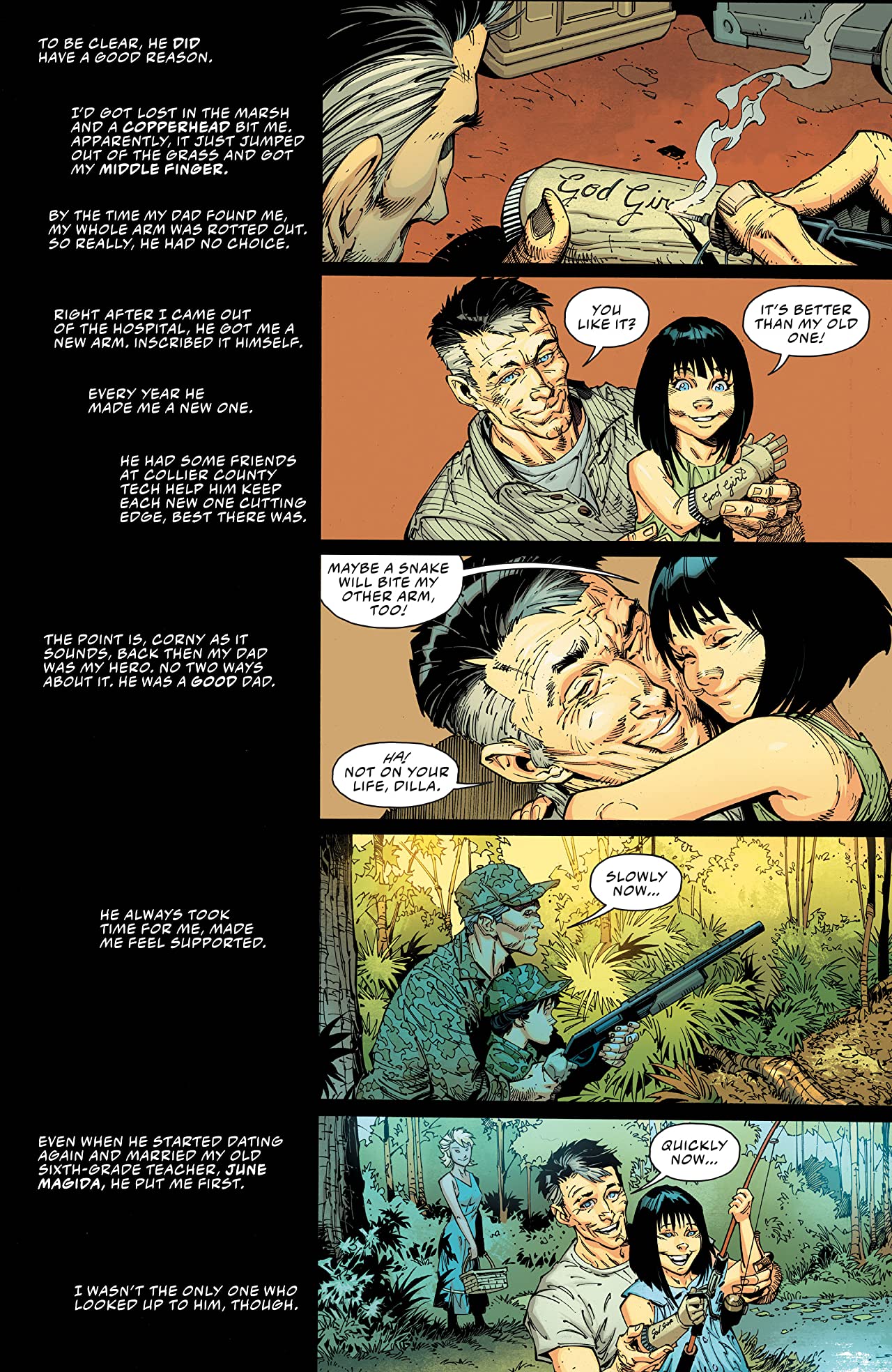 We Have Demons #1's second chapter sees Lam discovering the family's secret, only to learn that demons exist, and her father, now deceased, is a demon hunter. The third chapter explains the origin of all life on earth, as well as the corruption of Homo Maledictus (or The Doomed Man) into demons. The chapter illustrates the rise of heroes who rose to fight the demons and protect humanity. Besides this, the story continues the prologue where Lam is investigating her neighbors, who she suspects are Demons. Lemme just say the story ends with a twist as we are introduced to Gus. Who is Gus, am sure you might wonder…
Final Thoughts
We Have Demons #1 is the first issue in Snyder's line with Comixology Originals and it does not disappoint. The story is well-paced with the chapters exploring various aspects of Lam's life. The artwork and design get increasingly better as the comic pages progress. For Instance, during the ending, the creators have adopted a different font and word bubbles to differentiate speech from Lam, Gus, and the other demons. The demons are also well illustrated and are not the usual kind of demons we are used to seeing. There is a nice contrast with black color that makes it easy to read the protagonist's narration, which complements the story by providing a background to the events unfolding before us. It also adds to the suspense as we are left wondering about what is going in the background. All these factors serve to prepare us for the big reveal at the end. I can't wait to see what Snyder has in store for us with the coming issues.