Games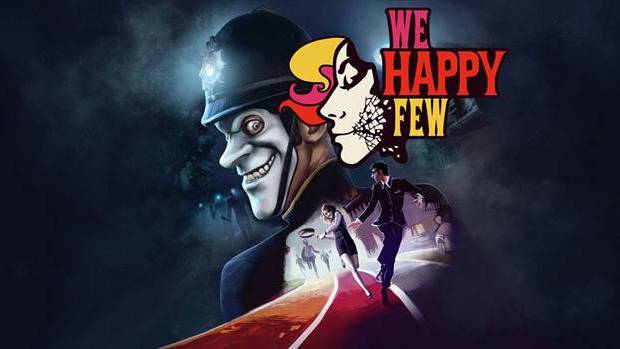 Published on July 4th, 2018 | by Admin
We Happy Few Reclassified in Australia and will be available on 10th of August
Sydney, Australia – 4th July 2018 – Compulsion Games' We Happy Few has been reclassified in Australia overnight after being initially refused classification by the Australian Classification Board. We Happy Few is now classified R 18+ (Restricted) with the consumer advice 'Fantasy violence and interactive drug use'.
Check out the latest trailer from E3 here!
We Happy Few will be available on Xbox One and PlayStation 4 in Australian retail stores on 10th August.
We Happy Few is the tale of a plucky bunch of moderately terrible people trying to escape from a lifetime of cheerful denial in the city of Wellington Wells. In this alternative 1960s England, conformity is key. You'll have to fight or blend in with the drug-addled inhabitants, most of whom don't take kindly to people who won't abide by their not-so-normal rules. Discover the retro-futuristic city's dark history as you play through the intertwined narratives of three quietly rebellious citizens of Wellington Wells, each with their own strengths and weaknesses, as they face their pasts, prepare for the future, and engage in activities that aren't exactly status quo in the artificially enthused society.
For the latest updates, visit the official website or follow Compulsion Games on Facebook and Twitter.
Since its early days as a crowdfunding digital success, We Happy Few has continued to expand. With the help of Gearbox Publishing, its scope has been increased to include a full-length story campaign, three playable characters, and more than 250 unique encounters.