Films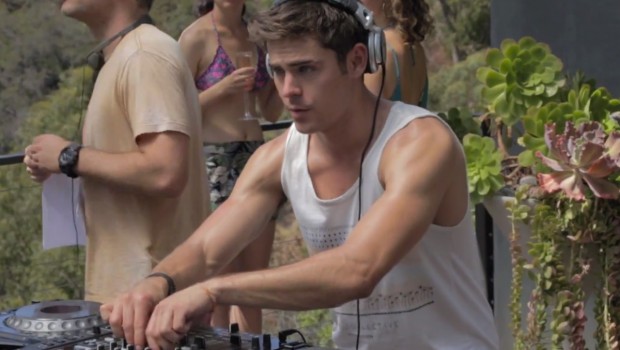 Published on September 5th, 2015 | by Damien Straker
We Are Your Friends – Film Review
Reviewed by Damien Straker on August 31st, 2015
StudioCanal presents a film by Max Joseph
Produced by Tim Bevan, Eric Fellner and Liza Chasin
Written by Max Joseph and Meaghan Oppenheimer
Starring: Zac Efron, Emily Ratajkowski, Shiloh Fernandez, Alex Shaffer, Jonny Weston and Wes Bentley
Cinematography Brett Pawlak
Edited by Terel Gibson
Running Time: 96 minutes
Rating: MA15+
Release Date: August 27th, 2015
We Are Your Friends is an excruciatingly long cocktail of party music, drugs and booze culture. Some will wonder how this description could be boring but when the characters in the film are this obnoxious or dully conceived it becomes interminable, even at ninety odd minutes. The film is developed by French company StudioCanal who have hired first time director Max Joseph to helm the film and write the screenplay with Meaghan Oppenheimer. Joseph is an MTV recruit who worked on the television show Catfish. In both its form and content, the film is putrid and adolescent. The pacing is glacial for a revved up film about partying and life in the fast lane and the only major stylistic touches implemented involve the bombastic music, montage images and a gimmicky trip scene involving splashes of animation—whereas the rest of the film is blandly textured with dull white sterile tones. The screenplay preferences the party scenes well before the plot, which is comprised of undernourished storylines, pinched from other films. Adding in how unlikable the characters are and it is an insufferable and sometimes repugnant clunker.
If the film has any purpose it is to prove that actor Zac Efron has left his Disney roots far behind, having started his career in High School Musical. He has shown some promise before in films like Me and Orson Welles (2008). But his part here asks little of him in terms of facial expressions and emotion. It doesn't help that his character Cole, a wannabe DJ living away from home who is trying to make it in California, associates himself with the worst kind of people. His friends are Entourage-like bro dudes—misogynistic creeps—one of whom (played by Jonny Weston) is covered in tattoos and fittingly wears a hat backwards labelled "Lowlife". To ask us to sympathise with these yahoos and root for their success is asking far too much. They're an unlikable and grotesque bunch, who only serve to strengthen the stereotype that young men are solely interested in partying, getting wasted and talking about sex. Their ambitions are low, so why should we care? These layabouts are employed by James (Wes Bentley) to bring girls to a nightclub. It is there that Cole meets Sophie (model turned actress Emily Ratajkowski, from Robin Thicke's Blurred Lines video and recently Gone Girl) who isn't interested in tabling with them. Cole wakes up after a night of partying in the home of James and it turns out—wait for it— that Sophie is James's secretary and girlfriend. Meanwhile, James and Cole become friends and after he listens to Cole's DJ tracks, he tries to encourage his creativity and provide him with work.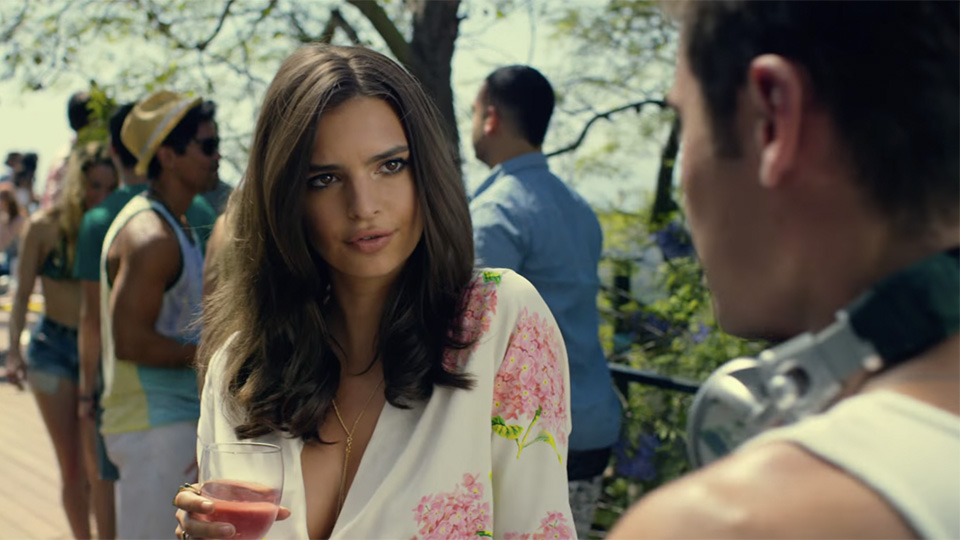 The cliché storylines are as such: the temptation to date the boss's girlfriend, a Wolf of Wall Street-like subplot involving working for a shonky guy (Jon Bernthal) who preys on people who have their homes foreclosed by the banks and Cole's quest to make the ultimate music track because he believes that you only need one to be a success as a DJ. It's extremely dull because Cole is a flatly written character with no backstory, except the vague impression he's fallen out with his parents. Sophie is a slightly more sympathetic as she has been forced to work as a secretary since she can no longer afford to attend college. However, she is also treated as a submissive prisoner to both James and the film's dedication to making Cole an honourable white knight who will save her from mistreatment. But We Are Your Friends won't be winning awards for feminism. It frequently contradicts itself in the worst ways. There are no other female characters worth mentioning because they're not treated as people but background decoration to be ogled at by the film's lingering camera within slow-motion scenes. Similarly, in-between its scenes of debauchery, the film pretentiously comments on individualism and the American Dream. Would you believe the characters realise there might be more to life than merely partying? The third act houses a particularly stupid sequence where Cole develops a music track by recording the sounds around him, and compliments this with a useless coda—just in case any aspiring DJs silly enough to watch the film—about only needing one track to succeed in life. Who knew that Democracy and the free world were founded so that people like Cole could live out their dreams of becoming a successful DJ? Max Joseph himself had a single idea—a trashy and poorly scripted film—and it's emerged in terrible fashion.
Summary: When the characters in the film are this obnoxious or dully conceived it becomes interminable, even at ninety odd minutes.